Press Release
City Increases School Seats to Advance Vision for Willets Point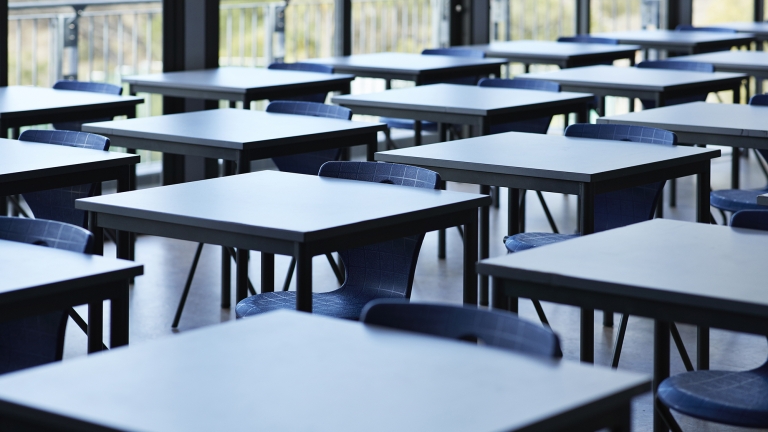 QUEENS, NY—Mayor de Blasio, the School Construction Authority (SCA), New York City Economic Development Corporation (NYCEDC), Council Member Francisco Moya, and Queens Borough President Donovan Richards announced an agreement to advance a 650-seat standalone public school in the Special Willets Point District-- an increase of 200 seats from the program announced in 2018. This investment builds on the Administration's recovery agenda and overall commitment to building stronger communities for all New Yorkers.
Earlier this week, the Queens Borough Board approved the lease agreement for the first phase of development in the Special Willets Point District. The City's investment will deliver 1,100 homes across three, 100 percent affordable buildings. The City's investment in Willets Point will deliver 1,100 homes across three, 100 percent affordable buildings. The plan also includes neighborhood retail and community facility space, public open space and a new 650-seat public school. Remediation for the first phase of development is expected to begin this summer.
"In New York City, we believe that affordable housing AND a quality education should go hand-in-hand," said Deputy Mayor for Housing and Economic Development Vicki Been. "Thanks to the creativity and commitment of folks at the School Construction Authority, the City's Economic Development Corporation, and our city partners, we're able to expand public school capacity in Special Willets Point District by 44 percent. This is proof that—in the face of unprecedented adversity—New Yorkers exceed expectations. Our collaboration is the key to a recovery for all of us."
"The SCA is excited about the opportunity to partner with our City Agency colleagues to create new school capacity as part of the Willets Point redevelopment project," NYC School Construction President and CEO Nina Kubota said. "A project of this nature is truly emblematic of the SCA's ongoing efforts to identify new and creative ways to bring the City's students the facilities they need. This collaborative approach to redevelopment will dramatically improve the quality of life for our residents, improve capacity in one of our most overcrowded school districts and drive business growth in our communities."
"Public schools are an essential part of our communities as we continue to advance our city's recovery," said NYCEDC President and CEO Rachel Loeb. "We're thrilled this 650-seat public school will educate students and support the neighborhood, bringing us one step closer to delivering the Administration's key investments in Queens. We are proud to be part of this collaborative effort to bring this vision for Willets Point to life."
"The Willets Point Development has the needs of our community front and center, which is even more critical for the future of families hardest hit by COVID-19. This historic project will bring the deepest levels of affordability with the 1,100 units of affordable housing. It will also help alleviate the overcrowding in schools with a new standalone elementary public school. When we first announced this plan, there were only 450 seats but I fought for more until we got what will now be a 650-seat school. After decades of failed attempts with this project from past council members in previous administrations, I am proud to be leading this with NYCEDC, SCA and the Mayor's Office to make this a reality," said Council Member Francisco Moya.
"Our public schools are the anchors of our communities, and this 650-seat, state-of-the-art hub of learning embodies the endless possibilities waiting to be unlocked at Willets Point," said Queens Borough President Donovan Richards Jr. "From truly affordable housing to job-creating retail space, and now to a school that can accommodate 200 more Queens students than originally planned, Willets Point is exactly what building our borough back better than ever looks like."
"As we plan for the future of Willets Point, schools are a vital asset that must not be overlooked during any redevelopment project," said Council Member Paul A. Vallone. "I applaud the Administration for committing to keep families near their homes by building a state of the art standalone public school."
"All children in New York City should be able to attend a school with the space and facilities they need to thrive," said Julissa Bisono, Co-Director of Organizing at Make the Road New York. "For years, Make the Road New York members have fought to get more public schools in northwest Queens. Students in overcrowded schools often have to choose between waiting in long lines for the bathroom or getting to class on time. We are thrilled that there's going to be an additional 200 seats to the public school beyond the original expansion plan. These much-needed seats will improve the conditions for students at one of the most overcrowded school districts in the city."
About NYCEDC
New York City Economic Development Corporation creates shared prosperity across New York City's five boroughs by strengthening neighborhoods and creating good jobs. NYCEDC works with and for communities to provide them with the resources they need to thrive, and we invest in projects that increase sustainability, support job growth, develop talent, and spark innovation to strengthen the City's competitive advantage. To learn more about our work and initiatives, please visit us on Facebook, Twitter, or Instagram.
About the SCA
The School Construction Authority's (SCA) mission is to design and construct safe, attractive and environmentally sound public schools for children throughout the many communities of New York City. We are dedicated to building and modernizing schools in a responsible, cost-effective manner while achieving the highest standards of excellence in safety, quality and integrity. Established by the New York State Legislature in December 1988, the SCA has provided over 280,000 new school seats, not including Temporary Classroom Units (TCUs), to New York City students, opened the nation's largest free Universal Pre-Kindergarten (UPK) network providing almost 12,000 seats under the Mayor's UPK initiative and protected, repaired and upgraded over 1,800 schools in over 1,400 school buildings with over 12,500 capital improvement projects.