Pandemic Response Institute RFP
RFP
Submission Deadline:
Jun 04, 2021 11:59 PM
Please carefully read the proposal submission instructions detailed below in the "Deadlines" section of this page. In addition, please scroll down to the "Key Documents" section of this page to access important required documentation and ancillary materials, including a zip file with additional RFP documents as well as materials from the 4/26 info session.
New York City Economic Development Corporation ("NYCEDC") in partnership with New York City's Department of Health and Mental Hygiene ("DOHMH") is issuing this Request for Proposals ("RFP") to seek one or more operator(s) to launch and operate the Pandemic Response Institute ("the Institute").
The vision for an Institute is grounded in New York City's health equity agenda and its goal of making the City a place where all New Yorkers can live healthier lives regardless of who they are, where they are from, or where they live. The Institute's operator should seek to mobilize a "whole of society" approach in which public, private, and nonprofit actors across sectors (industry, academia, community, government) and topic areas (public health, life sciences, advanced manufacturing, economic development, housing) work together in a coordinated fashion to prepare for future public health emergencies in an inclusive, equitable, and holistic way.
The Institute's work will begin during the recovery phase from COVID-19. Its initial activities will focus on identifying lessons learned and on helping to define a "new normal" post-COVID-19 to embed resiliency and preparedness in New York City's health system, and to institutionalize lasting networks of community stakeholders. In partnership with DOHMH, New York City Emergency Management, and other actors, the Institute will work to develop a more coordinated, equity-driven, and agile approach to future public health emergencies – by addressing issues COVID-19 exposed, including the need for better systems to share data, scale innovation, and coordinate with communities to tailor interventions that can save lives.
NYCEDC plans to select the Institute operator(s) on the basis of factors stated in the RFP which include, but are not limited to: the quality of the proposal and alignment with the vision, objectives and activities of the RFP, ability to advance equity, viability and financial feasibility of the proposed management and operating plan, experience of key staff identified in the proposal, and ability to operate and demonstrated successful experience in performing services similar to those encompassed in the RFP.
It is the policy of NYCEDC to comply with all federal, state and City laws and regulations which prohibit unlawful discrimination because of race, creed, color, national origin, sex, age, disability, marital status and other protected category and to take affirmative action in working with contracting parties to ensure certified Minority and Women-owned Business Enterprises (MWBEs) share in the economic opportunities generated by NYCEDC's projects and initiatives.
Information Session
There will be a virtual information session held at 4:00 PM EST on Monday, April 26, 2021 on the online platform indicated in the RFP. Those who wish to attend should RSVP by contacting [email protected] by 5:00 PM on Thursday, April 22, 2021. Interested parties are strongly encouraged to attend this event.
View a recording of the Information Session and Q&A. The audio recording of the entire info session can be accessed here.
Inquiries
Potential respondents may submit questions and/or request clarifications by emailing [email protected] no later than 5:00 PM on Wednesday, May 12, 2021. Answers to all questions will be posted to this page by Wednesday, May 19, 2021. Questions regarding the subject matter of this RFP will not be accepted after 5:00 PM on Wednesday, May 12, 2021, however, technical questions pertaining to downloading and submitting proposals to this RFP may be directed to [email protected] on or before Friday, June 4, 2021.
Deadlines
Detailed submission guidelines and requirements are outlined in the RFP, available as of Thursday, April 15, 2021. RESPONSES ARE DUE NO LATER THAN 11:59 PM EST on Friday, June 4th, 2021.
When uploading your response, please submit all documents in a single zip file labeled with your company name. Please note that Chrome Browser is the preferred method to upload your electronic responses to the current procurement.
M/WBE
This project has Minority and Women Owned Business Enterprise ("M/WBE") participation goals, and all respondents will be required to submit an M/WBE Participation Proposal with their response. To learn more about NYCEDC's M/WBE program, visit edc.nyc/opportunity-mwdbe. For the list of companies who have been certified with the New York City Department of Small Business Services as M/WBE, please go to nyc.gov/buycertified.
NYCEDC established the Contract Financing Loan Fund programs for Minority, Women and Disadvantaged Business Enterprise (M/W/DBE) interested in working on public construction projects. Contract Financing Loan Fund facilitates financing for short-term mobilization needs such as insurance, labor, supplies and equipment. Bidders/subcontractors are strongly encouraged to visit the NYCEDC website at edc.nyc/opportunity-mwdbe to learn more about the program.
Vendor Resources
Because NYCEDC's projects are generally funded with public funding sources, working with NYCEDC on many of our projects requires the completion and submission of certain forms and documents. Click here to register with PASSPort, a database of information of vendors who do business with NYC, learn how to obtain proof of insurance, download Doing Business Accountability project forms, and more.
Have Questions?
For questions regarding the subject matter of this RFP:
For all questions that do not pertain to the subject matter of this RFP:
Potential Partners, Subcontractors, and Suppliers Contact List
Sign up to share your interest in collaborating with potential respondents for this RFP.
Join the List
Give respondents the opportunity to see your business at a glance
Don't see your company type listed here? List it under "Other"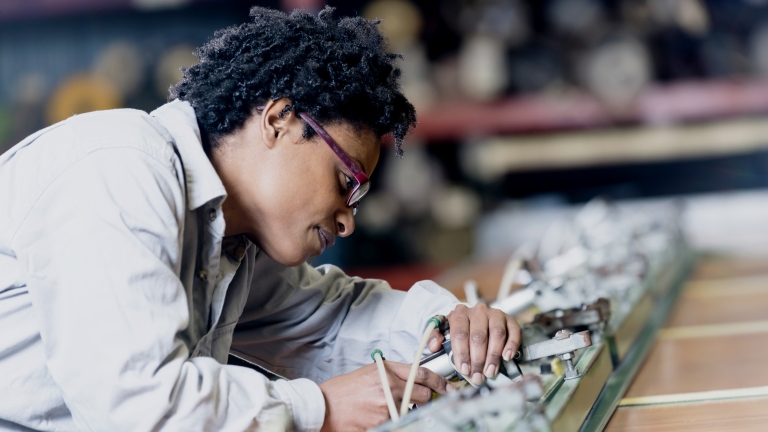 Join our Vendors List
Learn about upcoming contracting opportunities.
Details
Receive notification of upcoming contracting opportunities in your field(s)
Join other reputable and qualified construction and consulting firms
Learn more about available projects and the companies involved