Upcoming Deadline
Friday, July 17, 2020
Jul 17 2020
New York City Economic Development Corporation (NYCEDC), in connection with the New York City Department of Cultural Affairs, is seeking proposals from parties interested in conceptualizing and operating an approximately 15,000 SF cultural center (the "Cultural Education Center") and an approximately 18,000 SF public outdoor memorial (the "Outdoor Memorial") honoring the lives and contributions of freed and enslaved Africans in East Harlem. 
The Outdoor Memorial will be located at the historical site of the Harlem African Burial Ground, and the Cultural Education Center will be sited adjacent to the Outdoor Memorial. Both the Cultural Education Center and Outdoor Memorial will be located at Manhattan Block 1803 Lot 1, also identified as 2460 Second Avenue (the "Site"). The Cultural Education Center and Outdoor Memorial are expected to be built as a part of the future mixed-use redevelopment of the Site, referred to as the E126th Street Redevelopment Project (the "Project").
NYCEDC plans to designate an operator for the Cultural Education Center and Outdoor Memorial to participate in the Project on the basis of factors stated in the RFEI which include, but are not limited to: the quality of the proposal, experience of key staff identified in the proposal, demonstrated successful experience in performing services similar to those encompassed in the RFEI, and the financial capacity of the respondent.
It is the policy of NYCEDC to comply with all federal, state and City laws and regulations which prohibit unlawful discrimination because of race, creed, color, national origin, sex, age, disability, marital status and other protected category and to take affirmative action in working with contracting parties to ensure certified Minority and Women-owned Business Enterprises (MWBEs) share in the economic opportunities generated by NYCEDC's projects and initiatives.
Inquiries
Optional informational sessions will be held at 12pm at NYCEDC and at 6:30pm at The Silberman School of Social Work at Hunter College on Thursday, November 7, 2019. Those who wish to attend either session should RSVP by email to [email protected] on or before October 31, 2019. 
Respondents may submit questions and/or request clarifications from NYCEDC no later than 5pm on Friday, May 15, 2020. Questions regarding the subject matter of this RFP should be directed to [email protected]. For all questions that do not pertain to the subject matter of this RFEI, please email [email protected]. Answers to all questions will be posted by Friday, May 29, 2020, to edc.nyc/rfps.
Submission Requirements
Detailed submission guidelines and requirements are outlined in the RFEI, available as of Monday, October 21, 2019. To download a copy of the solicitation documents please visit edc.nyc/rfps. All submissions are due no later than Friday, July 17, 2020. A proposal may be revised and resubmitted up until the July 17, 2020 deadline.  
Please note that Chrome Browser is the preferred method to upload your electronic responses to the current procurement.
M/WBE
Both the City and NYCEDC encourage participation in City and NYCEDC procurement by minority-owned business enterprises and women-owned business enterprises (collectively referred to as "M/WBEs"). It is encouraged that services associated with the future operations of the Cultural Education Center and Outdoor Memorial will meet the goal of 15-25% M/WBE participation. The selected respondent should include an M/WBE Participation Proposal that outlines how they will meet this goal once operations begin.
NYCEDC established the Kick Start Loan programs for Minority, Women and Disadvantaged Business Enterprise (M/W/DBE) interested in working on public projects. Kick Start Loans facilitates financing for short-term mobilization needs such as insurance, payroll, supplies and equipment. Bidders, sub-contractors and sub-consultants are strongly encouraged to visit the NYCEDC website at edc.nyc/opportunity-mwdbe to learn more about the project.
Vendor Resources
Because NYCEDC's projects are generally funded with public funding sources, working with NYCEDC on many of our projects requires the completion and submission of certain forms and documents. Click here to register with PASSPort, a database of information of vendors who do business with NYC, learn how to obtain proof of insurance, download Doing Business Accountability project forms, and more.
Addendum 4 (April 24, 2020)

Addendum 3 (March 23, 2020)

Addendum 2 (February 5, 2020)

Addendum 1 (December 18, 2019)

Info Session PowerPoint Presentation

Info-Session (November 7, 2019, 12PM)

Info-Session (November 7, 2019, 6:30PM)
Have Questions?
For questions regarding the subject matter of this RFEI:
For all questions that do not pertain to the subject matter of this RFEI: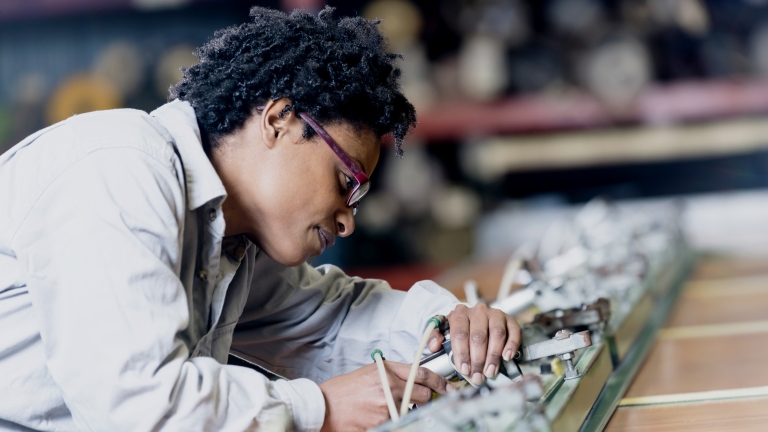 Join our Vendors List
Learn about upcoming contracting opportunities.
Details
Receive notification of upcoming contracting opportunities in your field(s)
Join other reputable and qualified construction and consulting firms
Learn more about available projects and the companies involved