Offshore Wind Supply Chain Study
Help ensure that NYC's robust industrial ecosystem is prepared to seize a growth opportunity to come.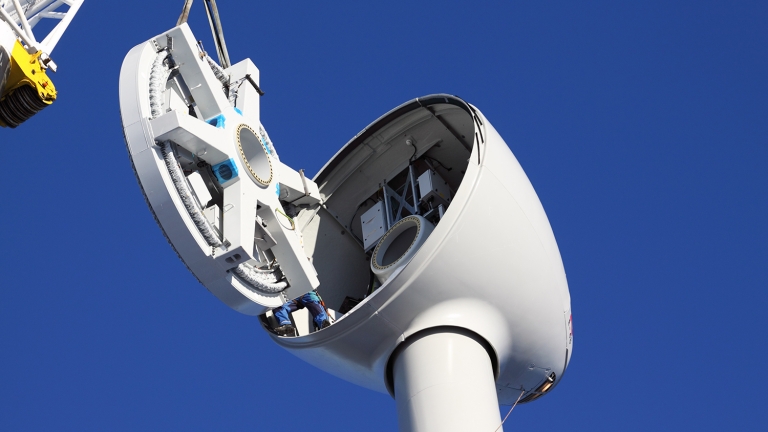 Offshore wind power is crucial to New York City's commitment to 100-percent clean electricity by 2040 and carbon neutrality by 2050, with an estimated new business opportunity of over $100 billion between now and 2030. New York's third competitive offshore wind solicitation, released in July 2022, includes part of the State's $500 million commitment to offshore wind ports, manufacturing, and supply chain infrastructure. In a change from the previous solicitations, New York now requires prospective developers to submit Supply Chain Investment Plans (SCIPs) as part of their bids.
As offshore wind projects in the New York City area continue to mature, developers and lead manufacturers will need to source locally for materials, logistics, and technical expertise. To meet these needs, NYCEDC is documenting the strength of New York's local supply chain and identifying the support needs of businesses looking to join the offshore wind industry. To this end, NYCEDC invites business owners in New York City's industrial sectors—local manufacturers, transportation companies, logistics, construction, and more—to take a short survey to help NYCEDC understand how it might best assist in that transition.
Respondents may also see their company info entered into New York State's official Offshore Wind Supply Chain Database, a resource created by the New York State Energy Research and Development Authority (NYSERDA) that major offshore wind developers are required to consult when planning their supply chain investments. (Businesses also have the option to list themselves directly via the State website.) A robust database will help NYCEDC ensure that local businesses are accessible to the offshore wind industry's tier 1, tier 2, and original equipment manufacturers who will need their services.

The survey should take no more than 5 minutes to complete, and the confidential or public nature of your responses will be clearly identified with each question.
To learn more about the offshore wind industry and supply chain to see where your business might fit in, click here.
---
NYCEDC and NYSERDA will publicly use and may publish the information about the goods and services you provide. The results/responses for questions that are marked as Public may be published with identification of the individual respondent (i.e., company) that provided the information or results. Information you provide in response to questions marked as Confidential will be kept confidential to the extent permitted by law or may be published in the aggregate form with no identifying respondent information.