NYCEDC NYC Health and Hospitals FEMA Coney Island Hospital Major Work for the Provisions of Construction Contractor Services RFQ
RFQ
Submission Deadline:
Aug 27, 2020 11:59 PM
May 31, 2022 11:59 PM
Upcoming Deadline
August 27, 2020 at 11:59pm
Aug 27 2020
Upcoming Deadline
August 27, 2020 at 11:59pm
Aug 27 2020
Please carefully read the proposal submission instructions detailed below in the "Submission Guidelines" section of this page. In addition, please scroll down to the "Key Documents" section of this page to access important required documentation, such as addenda.
New York City Economic Development Corporation (NYCEDC) is seeking qualified firms to construct infrastructure and resiliency improvements at Coney Island Hospital.
Due its location, the hospital is vulnerable to extreme coastal storms and in October 2012, the facility suffered extensive flood damage as a result of Superstorm Sandy. Since then the hospital has temporarily restored the damaged areas and, working with the Federal Emergency Management Agency ("FEMA"), have developed plans to mitigate damage from future storms and flooding.
NYCEDC, as the lead of an interagency team, is now focused on the Major Work project. The construction of the Coney Island Hospital campus project is currently envisioned to build a new resilient acute care hospital tower to be known as the Critical Services Structure ("CSS") and to include the following work:
Provide on-site valet parking for 300 cars
Demolition of existing buildings, including Hammett Pavilion, Building 6, and various existing site improvements;
Renovation and selective demolition of 60,000 gross sq. feet including portions of the existing Main Building and Tower Building; and
Build a new permanent flood mitigation structure (s) (e.g. flood wall) around the campus.
NYCEDC is seeking qualifications for the following types of construction contractors:
| | | |
| --- | --- | --- |
| Concrete Contractors | Fire Protection | Steel Work |
| Abatement Contractors | Masonry | Roofing and Waterproofing |
| Demolition Contractors | Site/Civil Work | Spray on Fire Proofing |
| Electricians | Low Voltage Electrician | Tile Work |
| Plumbers | Site Fencing | Flooring |
| Elevator Contractor | Painting | Windows |
| Scaffolding/Sidewalk Bridge | Carpentry | General Contractors |
| Mechanical – HVAC | MEP Insulation | Exterior Façade  |
| Foundation Contractors | Curtain Wall | Superstructure Concrete |
| Hoisting/Scaffolding/Protection |   |   |
Upcoming Projects
| | | | |
| --- | --- | --- | --- |
| Location | Trade(s) Needed | Deadline to Submit Qualifications | - |
| Coney Island Hospital | Warehousing of Owner furnished Medical Equipment/Materials as well as Furniture and IT/AV as needed. | August 27, 2020 | - |
| - | - | - | - |
NYCEDC plans to select contractors on the basis of factors stated in the RFQ which include, but are not limited to: the firm's demonstrated experience and expertise in the particular trade for which the firm is submitting its qualifications; the firm's composition and experience in coordinating and implementing similar projects; the firm's familiarity with public approvals, permitting and experience working with multiple governmental agencies; the firm's record regarding accidents and lost work days on construction projects; and the firm's resources available for the Project.
The Services described above will require extensive coordination and collaboration among the Construction Management firm (the "CM") hired by NYCEDC, the other construction trades working within the Project Site, and the Project Team.
NYCEDC has contracted with NBBJ to lead the design effort for all contract documents associated with the Services. The CM will provide construction management services for the Project, including holding all construction subcontracts for the Project.
NYCEDC anticipates that initial projects will be procured in Q1 2017. Design packages will continue to be completed and released periodically with final projects' anticipated completion in May 2022. NYCEDC will issue advertisements in the City Record and provide a notice on EDC's procurement website (edc.nyc) of forthcoming design packages to be issued by the CM. Once NYCEDC posts an advertisement for a forthcoming design package, firms will have approximately 30 days to provide their qualifications in order to be considered for the prequalified list of firms who will receive the bid package from the CM.
It is the policy of NYCEDC to comply with all federal, state and City laws and regulations which prohibit unlawful discrimination because of race, creed, color, national origin, sex, age, disability, marital status and other protected category and to take affirmative action in working with contracting parties to ensure certified Minority and Women-owned Business Enterprises (MWBEs) share in the economic opportunities generated by NYCEDC's projects and initiatives.
Expired Projects
Trade(s) Needed
Deadline to Submit Qualifications

Demolition Contractors

Abatement Contractors

November 13, 2019

General Contractors

Masonry, Carpentry

Tile Working

Flooring

Windows

Ornamental Metal & Interior Glazing

Site Work & Landscaping

Millwork & Casework

Tile & Terrazzo & Stone Base

Resilient & Carpet & Resinous

Painting/Concrete Sealer

Window Treatment

Signage

April 8, 2019

Canopies, Soffits, Storefronts, Metal Panels

Drywall/Ceilings (Levels 1 through 5), MRI Shielding, Fire Shutters, Security Vault

Drywall/Ceilings (levels 6 through 10), Fire Shutters, Doors & Hardware, Toilet Partitions & Accessories

Precast Concrete

Masonry

Waterproofing & Roofing

Miscellaneous Metals

Window Washing Davit System

December 6, 2018

Electrical

HVAC

Plumbing

August 7, 2018

Concrete Contractors

Site Fencing Contractors

Scaffolding/Sidewalk Bridge Contractors

Spray-on Fireproofing Contractors

Superstructure Concrete

Hoisting/Scaffolding/Protection

April 3,2018

Foundation Contractors

Electricians

Plumbers

Elevator Contractors

Scaffolding/Sidewalk Bridge

Mechanical – HVAC

Site/Civil Work

Site Fencing

Steel Work

Curtain Wall

November 6, 2017
Inquiries
Respondents may submit questions and/or request clarifications from NYCEDC no later than 5pm on May 17, 2022. Questions regarding the subject matter of this RFQ should be directed to [email protected]. For all questions that do not pertain to the subject matter of this RFQ, please email [email protected]. Answers to all questions will be posted by May 24, 2022, on this page.
Submission Requirements
Detailed submission guidelines and requirements are outlined in this RFQ, available as of November 17, 2016. In addition to being able to download the document above, the RFQ is available for in-person pick-up between 9:30am and 4:30pm, Monday through Friday, from NYCEDC, One Liberty Plaza, 165 Broadway, 14th Floor Mailroom, New York, NY 10006 (between Cortlandt & Liberty streets). Responses are due no later than May 31, 2022. Please submit one (1) PDF copy and additional attachments (including signed addenda) of your proposal.
When uploading your response, please submit all documents in a single zip file labelled with your company name. Please note that Chrome Browser is the preferred method to upload your electronic responses to the current procurement.
M/WBE
The HHC Coney Island Hospital Major Work has a Minority and Women Owned Business Enterprises ("M/WBE") participation goal of 30%. Companies who have been certified with the Empire State Development's Division of Minority and Women's Owned Business Development as M/WBE are strongly encouraged to apply to this RFQ. To learn more about M/WBE certification and NYCEDC's M/WBE program, click here.
Vendor Resources
Because NYCEDC's projects are generally funded with public funding sources, working with NYCEDC on many of our projects requires the completion and submission of certain forms and documents. Click here to register with PASSPort, a database of information of vendors who do business with NYC, learn how to obtain proof of insurance, download Doing Business Accountability project forms, and more.
Have Questions?
For questions regarding the subject matter of this RFEI:
For all questions that do not pertain to the subject matter of this RFEI: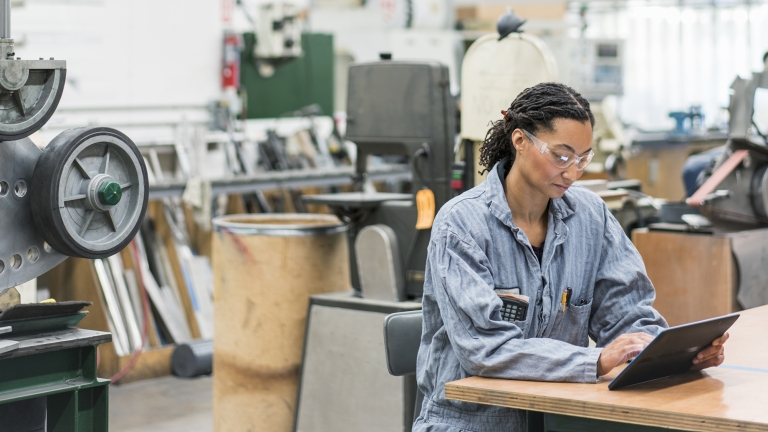 Sign up for our Subcontractors & Suppliers List
Be listed as a potential subcontractor or supplier for companies responding to projects.
Join the list
Prime contractors and consultants can read about your business at a glance
Get a head start on joining an RFP team
For best results, only select projects that are seeking your type(s) of services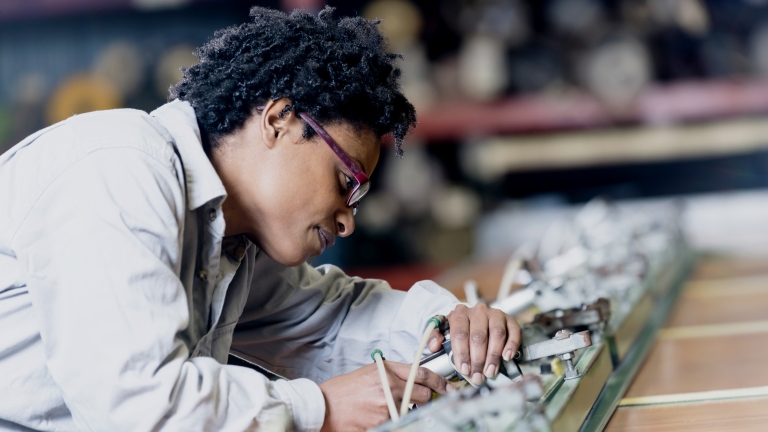 Join our Vendors List
Learn about upcoming contracting opportunities.
Benefits
Receive notification of upcoming contracting opportunities in your field(s)
Join other reputable and qualified construction and consulting firms
Learn more about available projects and the companies involved