Brooklyn Army Terminal Atrium
The Atrium at the Brooklyn Army Terminal (BAT) offers over 41,600 square feet of light-filled space with unique historical features, including two original rail lines that were once used to deliver freight, along with the staggered balconies from which cargo was then loaded and unloaded by movable cranes.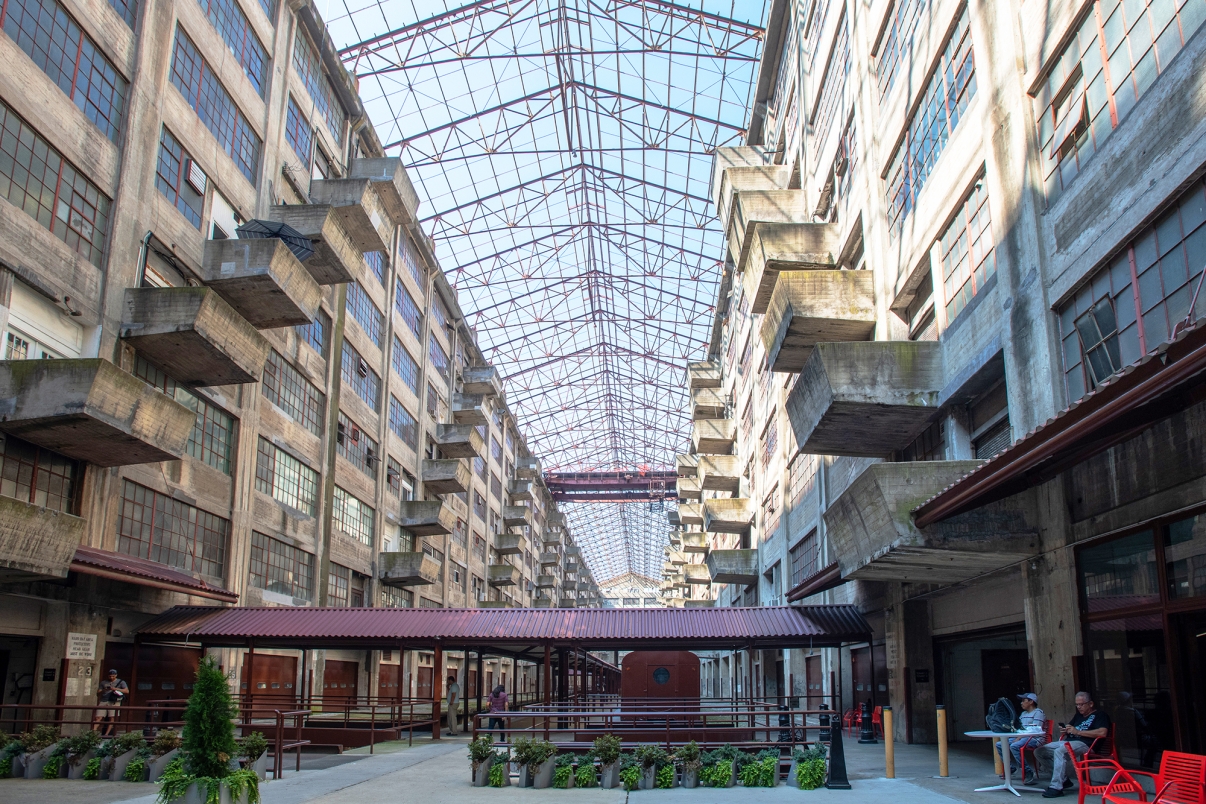 Amenities include:
Electrical lighting beneath the covered walkway
Bathrooms
Parking
Access for pedestrians and vehicles through loading docks
Temporary Use Requirements
Parties interested in using NYCEDC properties will need to meet certain time limit, insurance, and other requirements. Learn more about the requirements and process to acquire a permit.
Get in Touch
Interested in leasing? For further information and/or scheduling, please contact Iris Garcia.
eBilling allows you to view your current bill, make online payments, and enroll in paperless billing.