Portable Benefits: Unlocking Innovation and Job Mobility
By Bertrand Teirlinck, Policy Analyst, and Dani Stoilova, Intern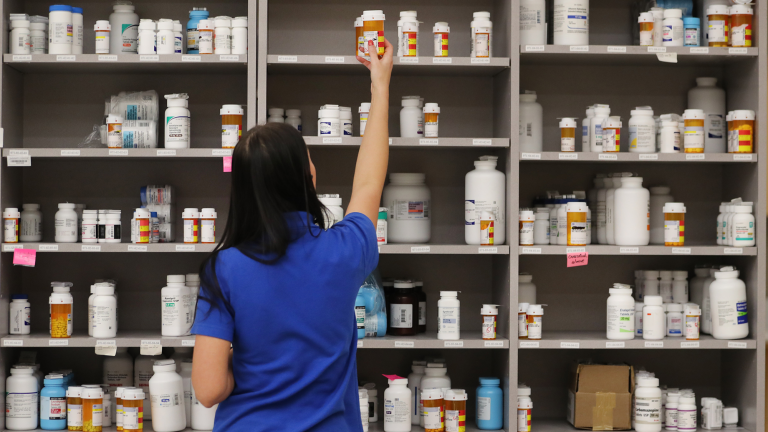 The phenomenon known as "job lock" suppresses innovation and economic growth, but portable benefits—benefits tied to an individual, not to an employer—could free people to work the best jobs for themselves and for the economy as a whole.
Advances in globalization and technology have turned traditional definitions of employment on their heads and have opened doors to unconventional career pathways. Gone are the days of nine-to-fives and power lunches, in favor of freelance work and flexible schedules.
Unfortunately, the phenomenon known as "job lock" stands in the way of this workforce of the future. Economists use the term job lock to characterize the inability of workers to leave undesirable positions due to a loss of benefits—in most cases, healthcare or retirement. As a possible solution to this complex problem, policy analysts and economists have proposed the concept of portable benefits.
Stuck for the Coverage
The Urban Institute's Health Reform Monitoring Survey has found that health insurance affects 40 percent of Americans' employment decisions—ranging from changing jobs and altering the number of hours worked to starting a business of their own.1 In the US, the most common form of health insurance is employer-sponsored, but the likelihood that firms offer employer-sponsored coverage declined approximately 10 percentage points from 1997 to 2010 (64.4% to 56.5%).2 Part-time and contracted workers are specifically disadvantaged as they are least likely to be eligible for employer-sponsored insurance.3 Rising costs of healthcare and declining rates of insurance have caused workers to become hesitant about making a career change, continuing their education, or pursuing entrepreneurship to avoid losing their benefits.4 This is consistent with findings of a recent survey of New York City residents by NYCEDC, which showed that employees placed great emphasis on employer-provided benefits such as health insurance and paid leave.5
Employment-Based Health Insurance Coverage Rates by Incomes as Percentage of Poverty Line
United States Census Bureau: Survey of Income and Program Participation

As a result, job lock suppresses innovation, one of the key drivers of economic growth. According to a report by the Center for Economic and Policy Research, compared to other wealthy democracies, the US has one of the smallest small business sectors (by share of employment in small firms), the third lowest share of small research and development firms (25.3 percent), and the second lowest rates of self-employment (7.2 percent).6 The US, home of the American Dream, appears not to provide as much support for small-business employment as do other advanced countries. The subsequent misallocation of labor, caused by job lock, can lead to additional inefficiencies; these include decreased productivity and production capability for firms.
In today's market, employers have more and more' incentives to treat workers as contractors rather than employees— have grown drastically—having a contract-based workforce increases the flexibility of personnel, reduces the cost of benefits, and, in most cases, avoids unionization.7 The growing prevalence of contingent work, especially in New York City where 38 percent of the workforce can be considered "freelancers,"8 leaves a large portion of the population at risk of not having access to healthcare coverage or retirement resources.9
Employment-Based Health Insurance Coverage Rates by level of Education
United States Census Bureau: Survey of Income and Program Participation

A Portable Solution
Portable benefits have become a possible policy solution to remove worker immobility caused by the desire to retain benefits. An advantage of a system is that its reach would extend beyond job-locked workers and provide necessary support to contingent, temporary, self-employed, and other non-traditional workers. Portable benefits are similar to employer-sponsored benefits but are tied to each individual worker, instead of to the employer. Workers would be able to move between jobs without having to worry about gaps in coverage or the possibility of complete benefit loss. Not only would this promote equal access to the resources already enjoyed by traditional workers, but, at the same time, it would encourage innovation and create a more dynamic labor market.
Workers would be able to move between jobs without having to worry about gaps in coverage or the possibility of complete benefit loss.
Employee Attitudes Toward Employer-Provided Benefits
Greenwald and Associates: Survey of New York City Residents on Employee Benefits

Since a portable benefits system can be tailored around the specific needs of a state or city, for example, policymakers would decide who is eligible for benefits, how they will be administered, and whether they will be risk-pooled (like traditional insurance models) or individual. Implementation of the benefit schemes could mirror multiemployer plans in construction work, multiple employer welfare arrangements in business associations, or the New York Black Car Fund—all of which were created to increase employee retention in industries that have historically lacked protections and mobility for workers.
Learn more about NYCEDC's Economic Research & Policy group at edc.nyc/Insights and contact the team at [email protected].
SOURCES
1. The Urban Institute's Health Reform Monitoring Survey, fielded December 2013.
2. United States Census Bureau., Employment Base Health Insurance: 2010. (2) February 2013.
3. Ibid (10); Only 6.6 percent of part-time employees are covered by the smallest firms (less than 25 workers), and 20.4 percent are covered by firms that employ over 1,000 individuals.
4. Ibid
5. Greenwald & Associates, Survey of New York City Residents on Employee Benefits. Commissioned by NYCEDC. January 2020
6. Center for Economic and Policy Research. An International Comparison of Small Business Employment. (1-2). August 2009.
7. Storm & Schmitt, Protecting Workers in a Patchwork Economy, (April 2016)
8. NYC Department of Consumer Affairs
9. Goldensohn, Wage Theft Bill Threatens Employers with Jail, Requires Contracts for Freelancers, (May 2015)