Finance and Administration
Supporting NYCEDC and its community partners in financial planning and management of funds.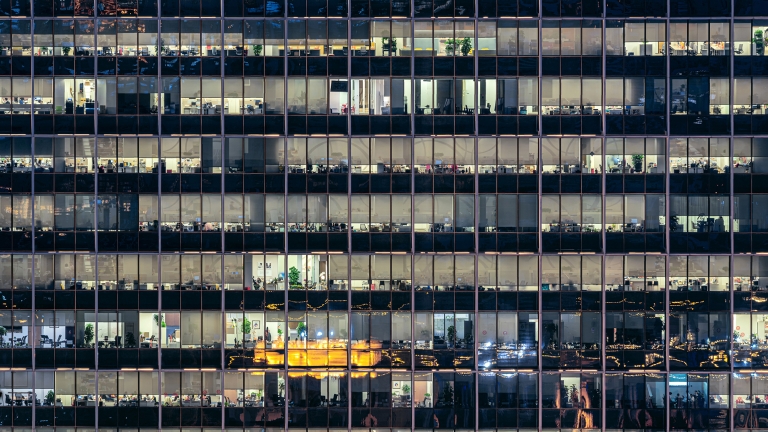 The Finance & Administration division consists of eight departments.
Accounting
Budget
Compliance
Contracts
Grants Management
Human Resources
Internal Audit
Management Information Systems (MIS)
Departments
Accounting
Accounting manages funds for NYCEDC and its related entities and presents financial statements to management, the Board of Directors, and other City and state stakeholders.
Budget
Budget identifies and allocates funds for all NYCEDC projects. We partner with other City agencies to lead the way in financial planning, analysis, and accountability. Budget is composed of four teams: Financial Planning and Analysis, Capital Budget, Expense, and Funding Agreements.
Compliance
Compliance is responsible for the management, reporting, and oversight of a diverse project portfolio consisting of NYCIDA and Build NYC Resource Corporation transactions, NYCEDC land sales, applied science projects, and certain loan agreements. In addition, Compliance pays a critical role in the preparation of NYCEDC's annual reports as required by state and local law.
Contracts
Contracts ensures the timely, fair, diverse, and efficient acquisition of goods and services for projects that drive growth, create jobs, and improve the quality of life in NYC.
Grants Management
The Grants Management team helps NYCEDC project managers apply for outside project funding from federal, state, and other non-City sources. Grants Management also oversees and facilitates the management of each project as it relates to grant funding requirements.
Human Resources
Human Resources provides service to employees and managers in the areas of recruiting, employee relations, performance management, training, compensation and benefits in order to increase the effectiveness of the organization. The mission is to treat each employee as a valued asset while supporting the principles, values, vision, and mission of NYCEDC and promote a work environment that is characterized by fair treatment of staff, open communications, personal accountability, trust, and mutual respect.
The Diversity & Inclusion team has a mission to attract, retain, and engage a diverse workforce of talented people. NYCEDC employees can expect to work as part of a highly engaged, passionate, and inclusive workforce.
Internal Audit
The Internal Audit team provides NYCEDC with independent, objective assurance and consulting services designed to add value and improve NYCEDC's operations. Internal Audit assists management and the Audit Committee of the Board of Directors in identifying, avoiding,  and mitigating risk by bringing a systematic, disciplined approach to evaluating and improving the effectiveness of risk management, control, and governance processes.
Management of Information Systems (MIS)
MIS manages our systems and technology, keeps it up-to-date, and provides technical services to help us fulfill our goals and objectives.