New York City Economic Development Corporation ("NYCEDC"), on behalf of the City of New York (the "City"), is seeking responses to this Request for Expressions of Interest ("RFEI") from entities ("Respondents", each a "Respondent") interested in developing, installing, and operating a self‐filtering swim facility to be located in the East River off lower Manhattan (the "Project").
The goal of the RFEI is to be able to provide the public with a swim facility which is capable of filtering the waters of the East River to enable safe recreational access to clean water. The selected Respondent(s) shall be willing to enter into a lease, license, or other agreement with the City for the lands under water to place the proposed swim facility.
NYCEDC plans to select a Respondent(s) on the basis of factors stated in the RFEI which include, but are not limited to: (i) Consistency with Project Goals, (ii) Project Feasibility: Technical and Operational, (iii) Financial Ability and Sustainability, and (iv) Qualifications, Relevance, and Experience.
It is the policy of NYCEDC to comply with all federal, state and City laws and regulations which prohibit unlawful discrimination because of race, creed, color, national origin, sex, age, disability, marital status and other protected category and to take affirmative action in working with contracting parties to ensure certified Minority and Women owned Business Enterprises (MWBEs) share in the economic opportunities generated by NYCEDC's projects and initiatives. Please refer to the Equal Employment and Affirmative Compliance for Non‐Construction Contracts Addendum in the RFP.
Inquiries
Respondents may submit questions and/or request clarifications from NYCEDC no later than 5pm on Friday, October 4, 2019. Questions regarding the subject matter of this RFEI should be directed to [email protected]. For all questions that do not pertain to the subject matter of this RFEI, please contact NYCEDC's Contracts Hotline at (212) 312-3969. Answers to all questions will be posted by Friday, October 18, 2019, on this page.
Submission Requirements
Detailed submission guidelines and requirements are outlined in this RFEI, available as of Wednesday, September 18, 2019. In addition to being able to download the document above, the RFEI is available for in-person pick-up between 9:30am and 4:30pm, Monday through Friday, from NYCEDC, One Liberty Plaza, 165 Broadway, 14th floor, New York, NY (on Broadway between Cortlandt & Liberty streets). Responses are due no later than 4pm on Friday, November 1, 2019. Please submit five (5) printed copies of the response submission and one (1) electronic digital version of the response submission of your proposal to:
NYCEDC, One Liberty Plaza, 165 Broadway, 14th Floor, New York, NY 10006
Attention: Maryann Catalano, Chief Contracting Officer, Contracts.
M/WBE
Companies who have been certified with the New York City Department of Small Business Services as Minority and Women Owned Business Enterprises ("M/WBE") are strongly encouraged to apply. To learn more about M/WBE certification and NYCEDC's M/WBE program, click here.
Vendor Resources
Because NYCEDC's projects are generally funded with public funding sources, working with NYCEDC on many of our projects requires the completion and submission of certain forms and documents. Click here to register with PASSPort, a database of information of vendors who do business with NYC, learn how to obtain proof of insurance, download Doing Business Accountability project forms, and more.
Have Questions?
For questions regarding the subject matter of this RFEI:
For all questions that do not pertain to the subject matter of this RFEI: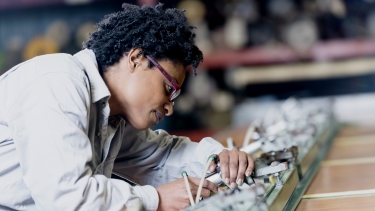 Join our Vendors List
Learn about upcoming contracting opportunities.
Benefits
Receive notification of upcoming contracting opportunities in your field(s)
Join other reputable and qualified construction and consulting firms
Learn more about available projects and the companies involved