Explainer
Why We Are All In on New York City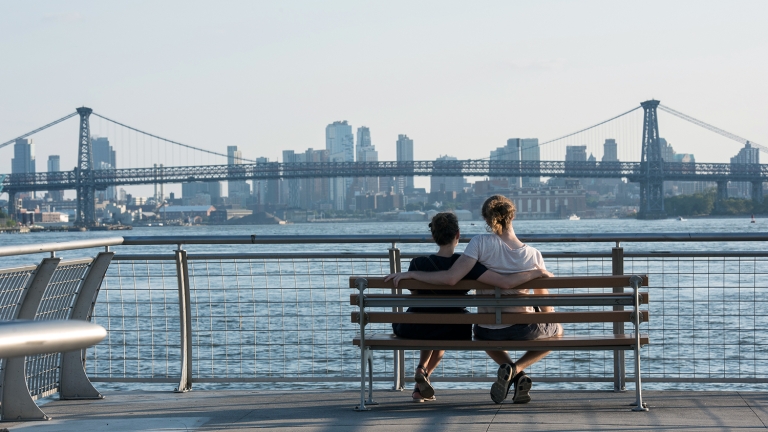 The past few months have been among the most challenging in New York City's history. When COVID-19 brought the city to a standstill, many wondered, "What is the future of NYC? Will it be able to rebound?"
But the past few months have shown that New York City has what it takes to come back from a crisis. It's the passionate people, the boundless energy, and the unwavering desire to always push forward that make this city unstoppable. Here's why we're all in on NYC.
We are fueled by endless creativity and innovation.
NYC is the place for dreamers and doers. Businesses are coming up with new ways to survive and be there for their communities, from distributing facemasks and food packages to hosting outdoor movie nights and comedy shows. We always rise to meet any challenge.
Look at what New York City has accomplished in a few short months. Through the creativity and innovation of our industries, businesses, and talent, we've moved from being the epicenter of the pandemic to the national model for a safe and effective reopening. For example, local manufacturers have been key in developing critical personal protective equipment and medical devices, from face shields and gowns to "bridge" ventilators and test kits. These efforts helped to keep New Yorkers safe and put the city on the path to recovery.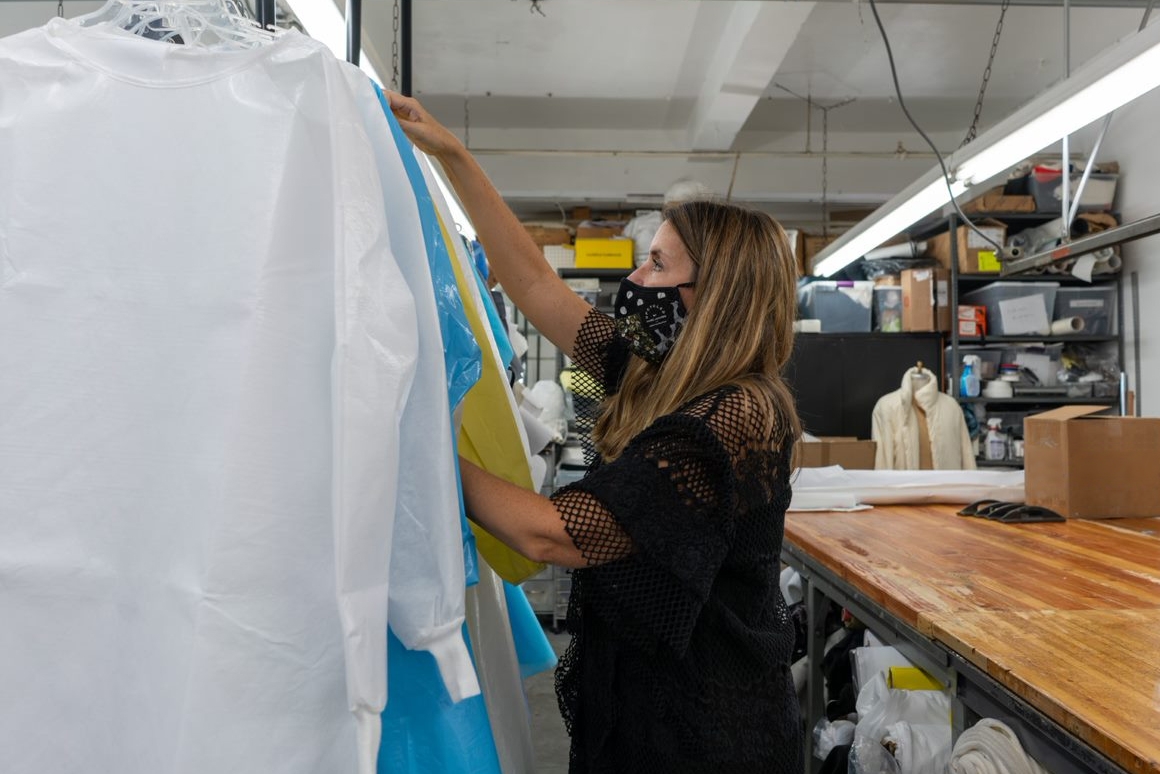 We remain the cultural capital of the world.
It is the restaurants, theaters, museums, and dynamic neighborhoods that make this city the best in the world. Home to 3.2 million immigrants from over 150 countries, NYC's diversity and culture is like no other. For Broadway actor Javier Muñoz, known for his performances in Hamilton and In the Heights, the city's art and culture is where he finds comfort, inspiration, and a sense of community.
"I built my career here in New York City, inspired by the pulse and the energy and the diversity of this city. As artists, we are telling stories about humanity and we bring people together. This industry is going nowhere. We are here and we're waiting for the green light to get back on those stages," he said.
We are constantly evolving for the better.
NYC is a place where things happen. We are home to the top tech startups and entrepreneurs in the world. We continue to reinvent ourselves and develop new technologies that push our city forward. It's because of our diverse industry sectors – life sciences, tech, advanced manufacturing, and fashion – that we could build and innovate PPE, test kits, and ventilators right here in New York, meeting unprecedented challenges head on.
I am all in on New York City. We've seen it all and that's what gives us our edge. We overcome adversity and prove our resilience every time.
Carlina Rivera
Council Member
We refuse to give up on New York City.
After September 11, people questioned whether residents, tourists, and workers would ever return to Lower Manhattan. In the wake of the Great Recession, analysts fretted that NYC's economy and job market might not survive. When Superstorm Sandy pummeled our shores, many wondered if NYC's infrastructure could come back and be ready to respond to the threat posed by climate change.
Every time, people wrote NYC off, saying we could never come back. We proved them wrong and persevered. If history has taught us anything, it is that you can't count out NYC. And now is no different.
There is no better place to be and no place else that has the drive and grit of New York City. Let's remember that and reaffirm our commitment to this city. We're All In on NYC, and always will be. Join us.