Explainer
The Universal Hip Hop Museum: Honoring a Cultural Legacy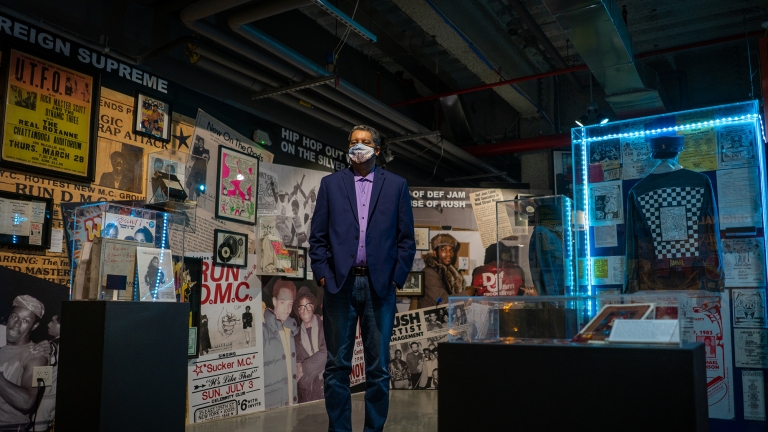 Since its inception more than 40 years ago, hip-hop has transformed the world, but there has never been a permanent space that honors the totality of the genre's past, present, and future.
That's why a group of iconic entrepreneurs and artists including Kurtis Blow, Afrika Bambaataa, Grandmaster Melle Mel, Ice T, LL Cool J, and many others have joined forces to create the world's first hip-hop museum in the Bronx.
Part of the Bronx Point community development project led by NYCEDC, the Universal Hip Hop Museum (UHHM) will transform long-vacant land along the Harlem River into affordable housing, a new public park, and community and retail spaces for the South Bronx community.
We spoke to Rocky Bucano, executive director of UHHM at the museum's temporary location in the Bronx Terminal Market, about the inspiration behind the museum, its New York City roots, and how it will promote a stronger and more equitable Bronx for future generations.
You started your music career as a DJ in the Bronx when you were just 15 years old. You've not only witnessed the birth of hip-hop, but also how it has shaped NYC and the world. How does the music continue to transform the city?
Hip-hop isn't just music; it's a lifestyle, a culture. It was created from nothing. The whole style of spinning records backwards and taking your hand and moving the needle back and forth and making a scratching sound—that started here in New York. Hip hop is truly a "made in a New York" story, starting at a small birthday party celebration [in the Bronx] back on August 11, 1973 when DJ Kool Herc, a disc jockey, laid the foundation for the music.
And it could have only come out of the diversity and energy of this city. The Black and brown kids came together in the parks during a dark time for New York and specifically in the South Bronx, and through all that darkness came this culture that has transformed the entire world.
Today, hip-hop is one of America's most powerful art forms and cultural exports. It's impossible to go anywhere in the world and not experience hip-hop. It's in music, it's in fashion, it's in film, it's on television, it's in advertising, it's in manufacturing, it's in everything that we see now.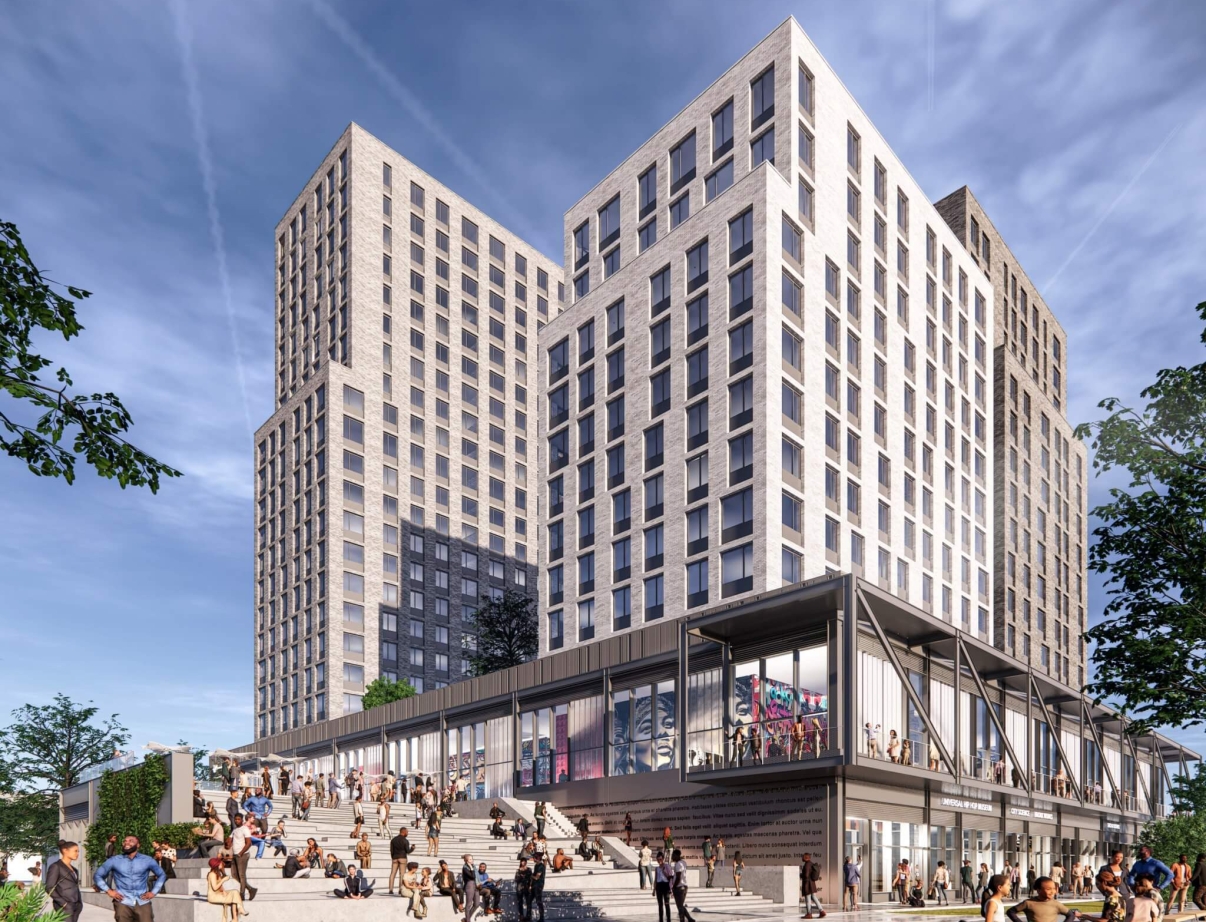 The museum will be constructed at Bronx Point, which you've described in the past as a "celebration" of an area that has been historically home to marginalized communities. Can you talk more about this and how Bronx Point is an important investment for the community?
Bronx Point is a unique and imaginative project for an area that has been vacant for so long. The entire project is centered around community needs. It will create new jobs. It will have 100 percent affordable housing. It will spark an improvement in the socioeconomic and cultural environment for the residents of the South Bronx. It will open the waterfront to so many families. It will help to recreate the quality of life in this community.
UHHM is the project's cultural anchor. Most major cultural institutions in New York are not very diverse. We want the museum to serve as an example of inclusion and diversity because hip-hop itself has been inclusive from the very beginning. It's a culture that was started by Black and brown communities in the parks, but you now have folks from an array of cultural backgrounds who are involved with hip-hop. The museum itself represents a beautiful canvas of all ethnicities, backgrounds, and experiences.
Can you speak to the importance of investment in cultural institutions, particularly ones that celebrate aspects of Black and brown culture?
The museum's mission is to inform and inspire, but also to empower. Hip-hop has always been at the forefront of social justice issues since its inception. It was built on peace, unity, and love. We're not just celebrating lifestyles, music, and dance. It's about investing in a cultural institution that represents disenfranchised and marginalized communities. These are the people that created hip-hop. They came from the same communities that we're now serving with this museum. Investing in cultural institutions like UHHM gives us an opportunity to reenergize economic activity, create new programming, and honor a transformative cultural achievement.