Insights
Transforming 42nd: Lighting Up Times Square with Robert A.M. Stern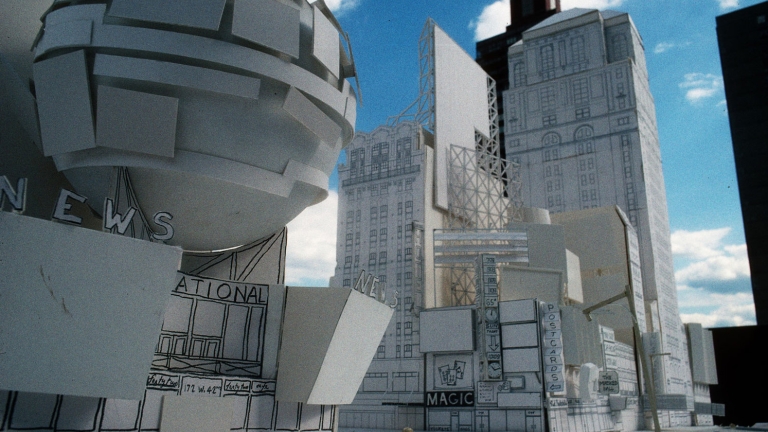 In advance of the debut of the documentary film Against All Odds: Transforming 42nd Street, we spoke with Robert A. M. Stern, whose firm, Robert A.M. Stern Architects (RAMSA), designed a plan for the development of the block. Their plan, 42nd Street Now! ensured that 42nd Street remained vibrant and energetic, rather than sterile and corporate.
Robert A. M. Stern is a New York–based architect, professor, author, and the founding partner of Robert A. M. Stern Architects. He was Dean of the Yale School of Architecture from 1998 to 2016. Stern was born in Brooklyn.
How did you first become aware of the project?
A bunch of us from Yale, trained architects, worked for the City of New York in Mayor Lindsay's administration. That's how I first got to know what was happening on 42nd Street. But in those early days I really didn't have a strong connection to 42nd Street.
How did you first get involved in the 42nd Street Development Project?
In the 1980s, there was an attempt to revivify the theaters and deal with the buildings at what's called the crossroads of the world. It was limping along, and the architect Hugh Hardy, who had a considerable track record designing theaters, and I were each asked to look at some of the theaters. At the time, theater owners had conveniently thrown away the plans for the theaters, because there were so many building department violations. And you can't pin a violation on something if you can't figure out what it is. So we undertook a joint forensic study for those theaters and how they could be rebuilt.
This led to an exhibition at the Municipal Art Society. I remember my insistence that we run a continuous loop of the opening sequence of 42nd Street, and it drove people mad to see those dancing feet over and over again. But it was important to remind people that 42nd Street had once been the entertainment capital of the country. People had completely written off 42nd Street by that point in the late '80s.
Then, in the early '90s, there was a request for proposals for the preparation of an interim plan for the theater block of 42nd Street. We teamed up with Tibor Kalman and we got the nod. Tibor was brilliant—to say he was a graphic designer was to limit his rather extraordinary scope of interests and talents.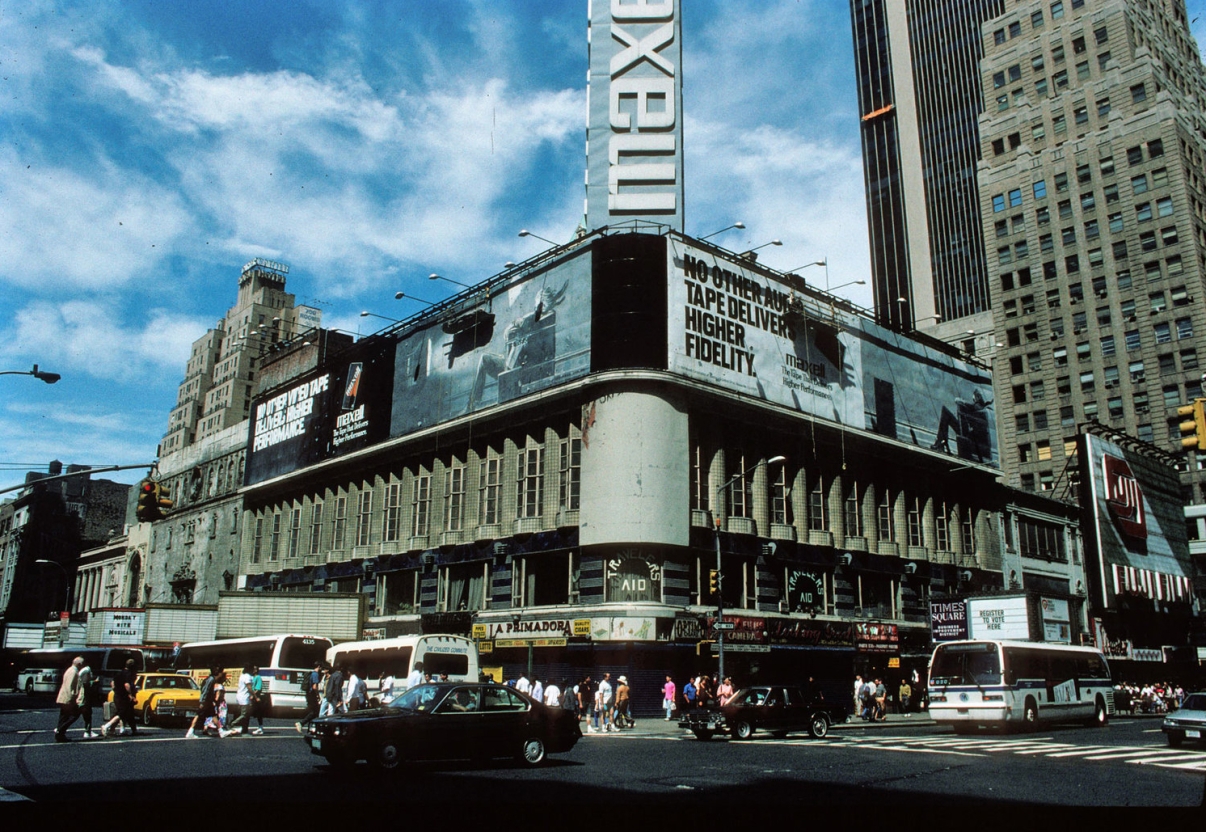 What was the block like when you started to work?
Many shops and theaters were closed because of a long legal process that the City and State had engaged in to foster redevelopment. So the street was virtually abandoned. There was no crime on 42nd Street, because there was nobody to perpetrate a crime against, so to speak.
The plan was to take down the Times Tower—that's the triangular building that acts as a hinge between Times Square and 42nd Street. The buildings around the tower were also slated to go. The intention was to emulate Rockefeller Center, with four office buildings that were supposed to be developed by Park Tower Realty. These were still on the books when we began our work, but nobody wanted them because they thought they were deadening elements.
How did you begin?
We did a lot of research as designers. First there was the question of whether 42nd Street was worth any investment. Was it important? We made a drawing that showed how 42nd Street, from river to river, was an incomparable cultural corridor with the United Nations at one end and the Intrepid at the other end, and the New York Public Library smack-dab in the middle. Because of all the subways and the bus terminal and Grand Central, it was a natural tourist destination.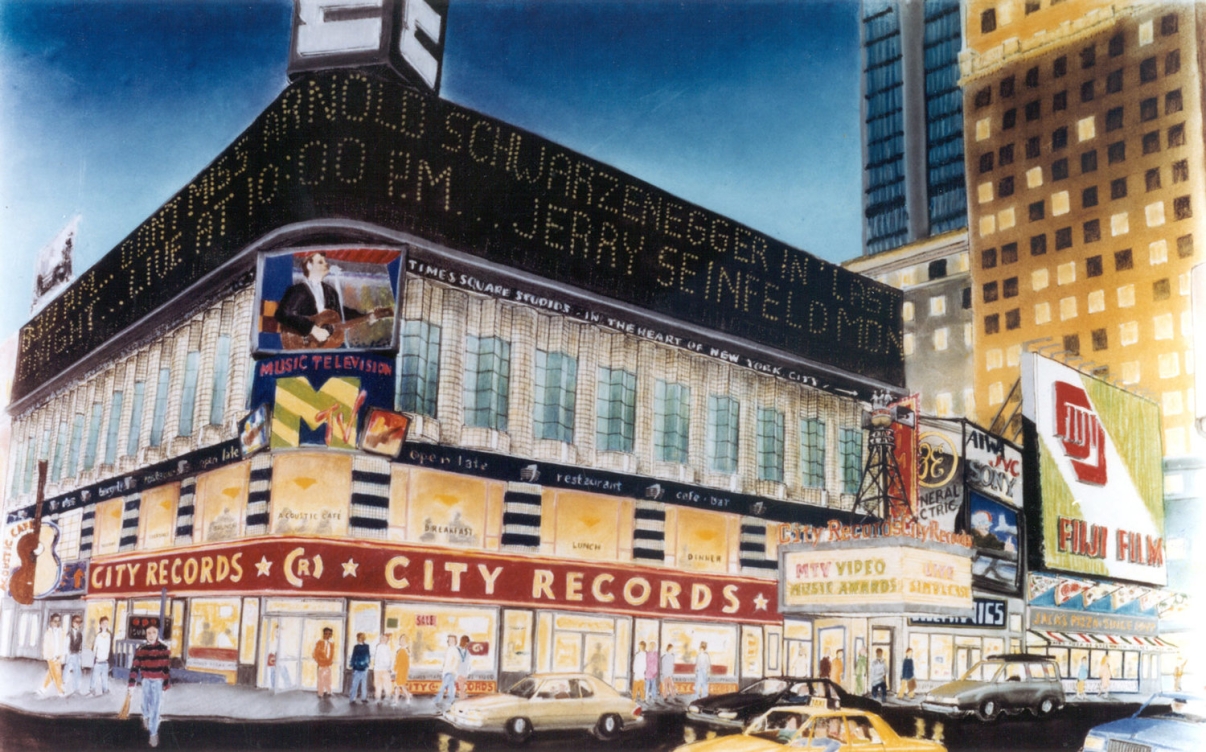 What was your vision for the theaters?
Some of the theater interiors could be restored. Some were so destroyed that they could actually be combined to provide a lot of space behind the facades. There was one building that came down, to be replaced by the American Airlines building, an invaluable asset to the theater community. We did studies in the '80s, and again in the '90s, to maybe bring the Big Apple Circus to 42nd Street. And I proposed that we build a version of an unrealized theater design that the great Joseph Urban had created in the '20s, a very stylish Art Deco facade that I thought would just fit in perfectly.
How did Disney's involvement come about?
During the Koch administration, there was a plan to make a kind of amusement park—a version of Disneyland—out of 42nd Street. Michael Eisner was then just on board as Chairman and CEO of Disney, and it was Marian Heiskell's dream to get Disney to come to take over. Michael said, we'll come to 42nd Street if we can put gates at the end so we can guarantee the low level of crime and clean environment that Disney is famous for.
Time passed, and through my professional and personal relationship with Michael, Disney took a second look. Disney was a film company, but Michael and others in the company were persuaded that they could make a lot of money with a new business translating some of their animated movies into musical plays. People said that The Lion King, the film, had a great score, as did Beauty and the Beast, and that they should be on Broadway. A tour through the derelict New Amsterdam Theatre convinced him of its special possibilities.
It was important to remind people that 42nd Street had once been the entertainment capital of the country. People had completely written off 42nd Street by that point.
Robert A. M. Stern
Founding Partner, Robert A. M. Stern Architects
The second thing was the impending millennium. Disney owned ABC, and they understood that there would be a lot of people watching that ball drop for the millennium. As a result, 42nd Street received a surge in attention, and Rebecca Robertson, who typically struggled to get people interested in the street, was inundated by corporate advisers who wanted to come by and find out what was happening.
As part of our interim plan, some shops did open in the mid-'90s. Ferrara Candy Company came up from Lower Manhattan with a branch, for instance. But with the impending millennium, companies realized that when you took the crime away, cleaned up the storefronts, and didn't have porn films showing, people would come back in droves. So our interim plan became a permanent strategy. There were a lot of factors, but the millennium was the game-changer that brought 42nd Street back to life.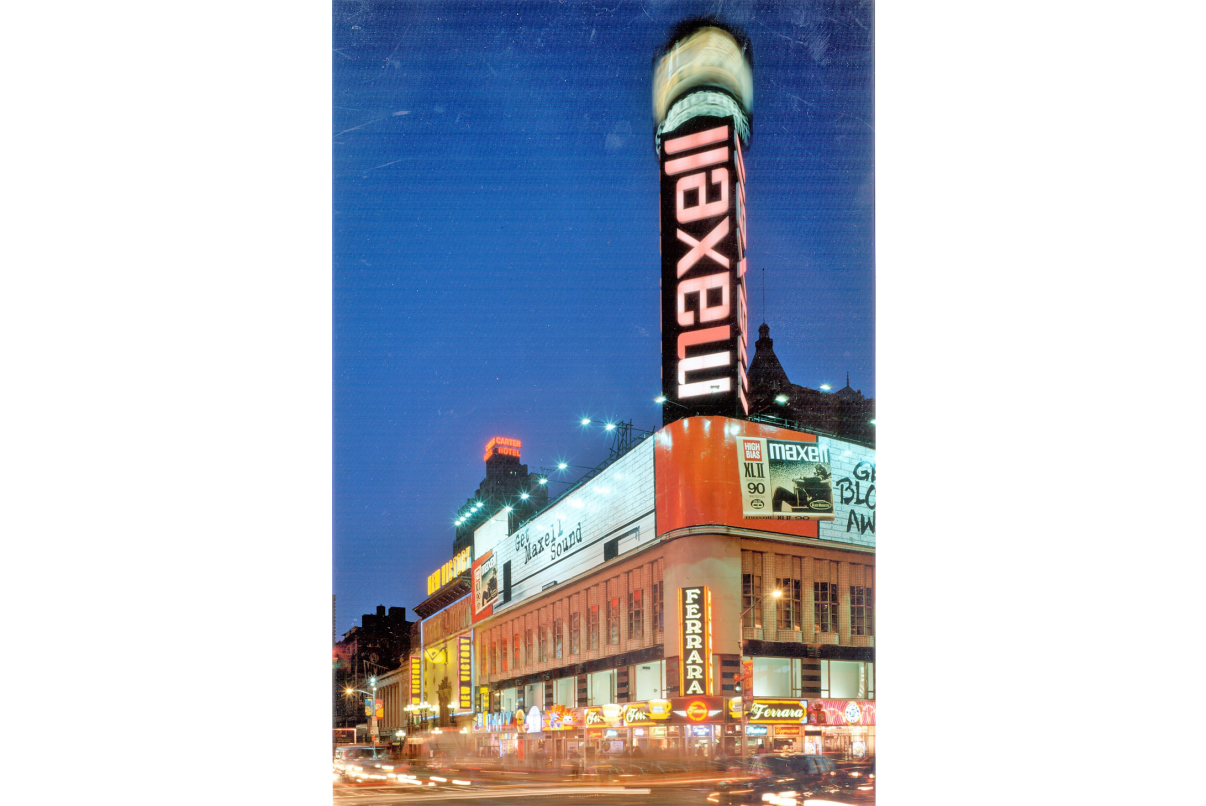 Do you remember when Michael Eisner first toured the New Amsterdam Theatre?
Absolutely! I arranged it. I persuaded Michael to stop by and see the theater as part of a trip we were making to visit Seaside, Florida. I'd been nattering at him for weeks and weeks and weeks about this. A few years before the building's roof had been opened up for structural repairs and never closed back in—the pigeon droppings throughout the building were ankle-high. You could hardly negotiate the stairs. You needed pitons.
But we went in and toured it all and Michael instantly realized that this was a fantastic theater. He immediately saw its potential for staging Disney's first major Broadway attraction, The Lion King. It's not playing in that theater anymore, but it's still on Broadway and it's likely to run until your great-great-grandchildren see it—it's a forever operation.
Disney coming with its imprimatur and restoring this theater, which cost over $30 million, absolutely turned the tide. That was a lot of money, more money than it seems today.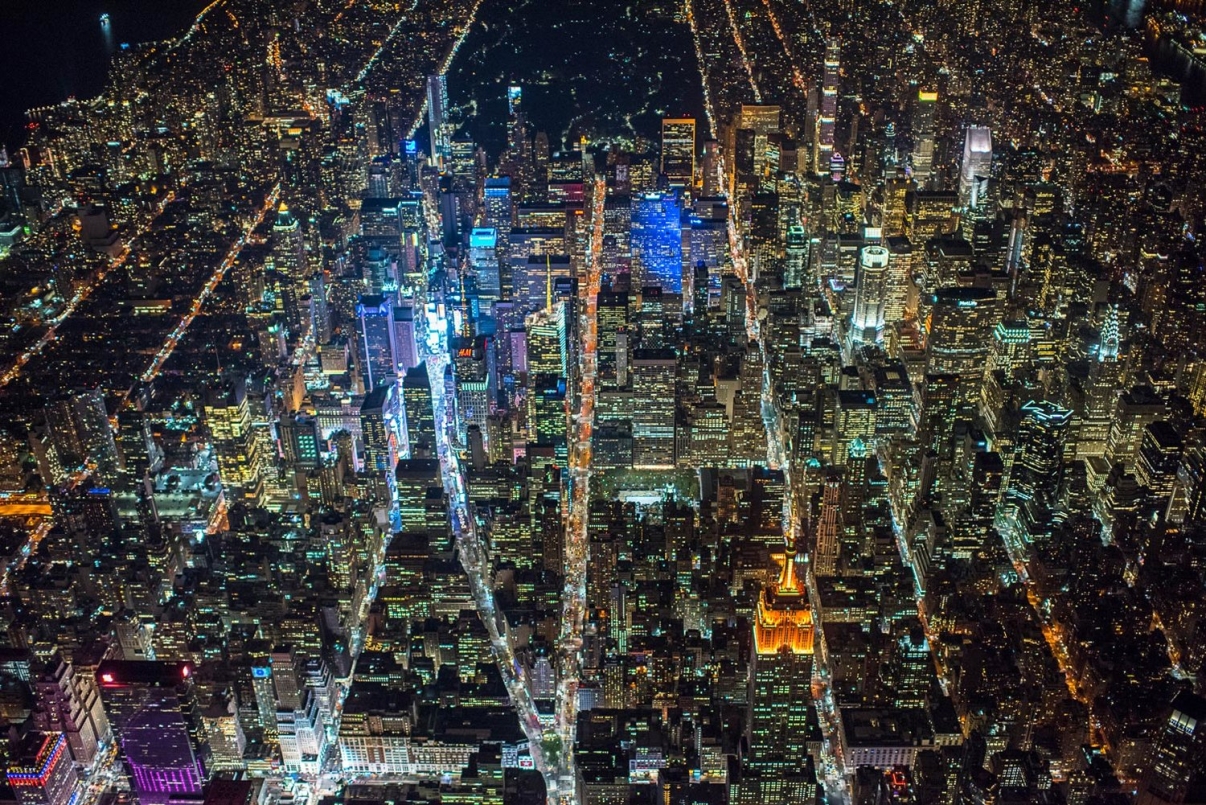 42nd Street—and Times Square in general—is famous for its lights. How did you ensure that legacy would continue?
We established that the light levels that the Municipal Art Society had determined in the '80s would become the minimum light levels acceptable. Unlike most large developments, we said there would be no controls over the brightness. Everywhere in the world, good city planners want to make everything tasteful, gray, beige, whatever. Here, there were no controls. And, of course, with no controls, people had a field day. It kept getting brighter and brighter and brighter. It continues to do so to this day—taking advantage of new technologies.
We knew things were really happening when Rebecca Robertson got a call from ConEd saying the power grid for Times Square was nearly at capacity because so many lights had gone on.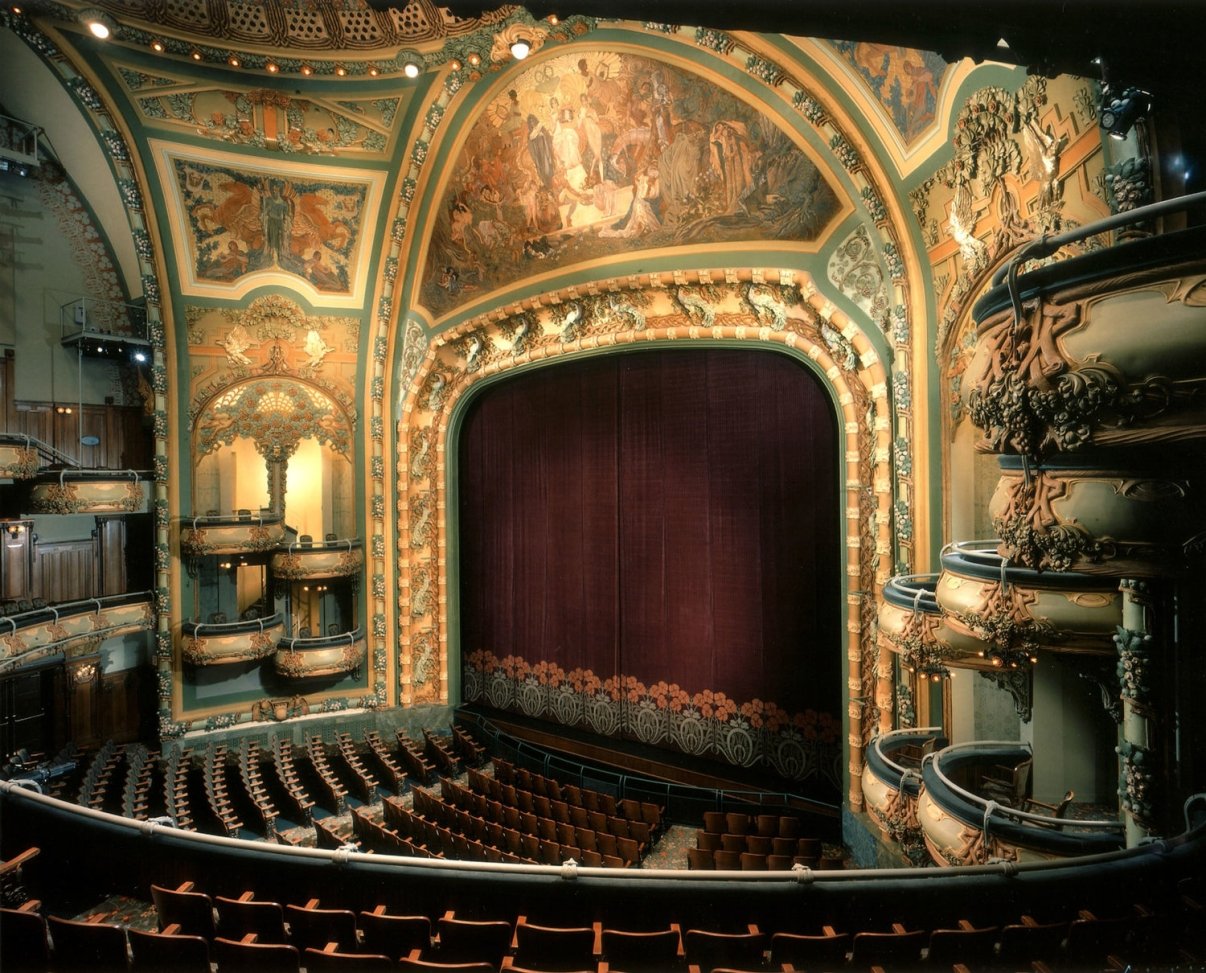 Why was historical preservation important?
The theaters are very beautiful and had artistic works inside that would otherwise have been lost. The New Amsterdam Theatre, except for the marquee from the '30s, is completely as it was in 1908. It's one of the great art nouveau theaters in the world. So why not save it?
Beyond that, certainly at that point in time, the early '90s, most modern architecture was at a state where it was incapable of realizing any kind of good-time place. Architects were enamored with deconstruction, with buildings that challenged the human condition rather than inspiring people to be their best selves. But once we began our work, a lot of people came to appreciate the street and the theaters. We even moved one down the street with the help of Bob Silman, the brilliant, preservation-minded structural engineer. The acoustics, the intimacy of these theaters, is fantastic. And now, virtually all the theaters on 42nd Street and in the theater district as a whole have been restored one by one. They can accommodate the modern requirements of the theatrical community and still be fantastic people-friendly environments. 42nd Street between Times Square and Eighth Avenue houses the greatest concentration of theaters in the world, so you are never likely to reproduce something like it at this density.
How do you feel when you see that now?
I still am thrilled. It's a great, great feeling to bring something back to life and bring new life to a place. Right now, 42nd Street is better than ever.
If you were to describe 42nd Street in one word, what would it be?
If I had to describe 42nd Street in one word, I'd say magical.
Editor's note: Q&A has been edited for length and readability.
Learn how NYCEDC helped transform the once dangerous and rundown 42nd Street into an economic engine and tourist destination.