Explainer
Transforming 42nd: Building 42nd Street with Douglas Durst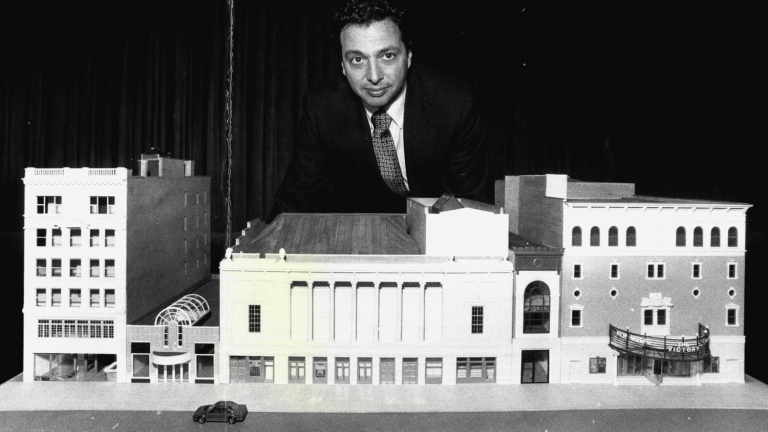 In advance of the debut of the documentary film Against All Odds: Transforming 42nd Street, we spoke with real estate developer Douglas Durst, an early opponent of the 42nd Street Development Project who ended up being the first developer to build on one of the project sites. Durst's investment in the project led to further building on the block and to the full redevelopment of 42nd Street.
Douglas Durst is Chairman of the largest family-owned real estate businesses in the city, the Durst Organization, with properties throughout Manhattan. He has led the development of several major skyscrapers, including the 48-story tower at 4 Times Square, once known at the time as the Conde Nast building, after its anchor tenant. 
What are some memories of Times Square?
My earliest memory is going to a restaurant, now gone, called Toffenetti. I was taken there by my aunt. I might have been about six years old.
When I was a little older, probably about 12, I would cut school and go to Times Square to the game parlors and Ripley's Believe It or Not. It wasn't yet really seedy; it was on the borderline of becoming seedy. That's really one of my first memories of going into Times Square. And it was very exciting, of course, for a 12-year-old.
My family began investing in the Times Square area in the late '60s. By that time, Times Square had become very seedy: it was porn shops, and it was a very tough neighborhood.
What were your first thoughts about Times Square's redevelopment?
Initially we thought that since we owned a lot of property in the neighborhood, this would be good for us, so we did not oppose the project. The City asked for our thoughts, and we suggested that they develop the Sixth Avenue site before they develop the Times Square sites. We'd been assembling the Sixth Avenue site since the mid-1960s, and development usually occurs naturally along a path and doesn't jump over sites. And they said, "Thank you, but this is what we're going to do." At that point, we were not opposed to it, because we thought developing Times Square would make our sites at Sixth Avenue more valuable. That was around 1984.
When and why did you first oppose the 42nd Street Project?
There was a lot of opposition that we were not involved in, although a lot of it's attributed to us. We did not formally oppose the project until the end of 1988 when the City and State changed the project to basically subsidize four office buildings on the corners of Seventh Avenue and around the bow tie of 42nd Street. It was obvious to us that four subsidized office buildings would unfairly compete with our three office buildings on Sixth Avenue, plus another site that we were planning to develop.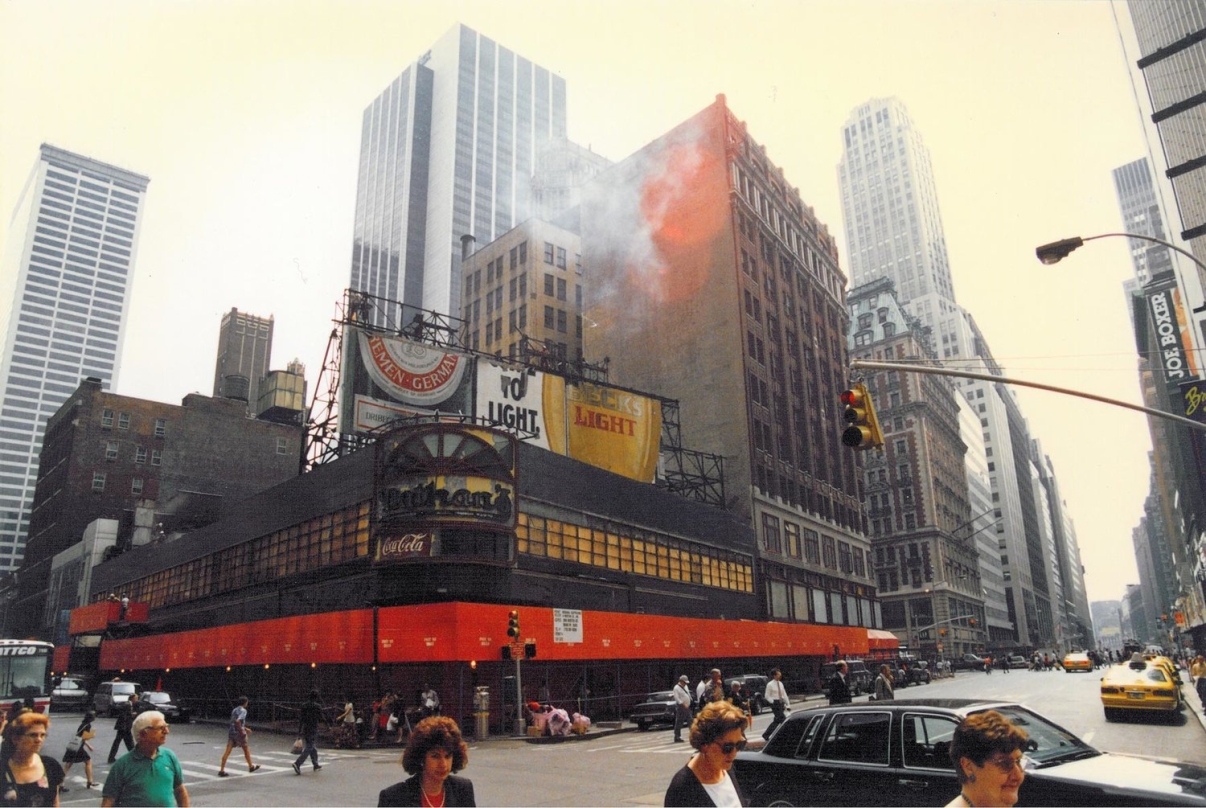 What effect did the market collapse of the early '90s have?
In 1989, when the 42nd Street Development Project was being put into effect, we saw that the market was going to collapse. We tried to convince Prudential Insurance Company, who was underwriting the development—unsuccessfully—that they were not making a wise investment. We realized that it would be some time before we could build on our Sixth Avenue site. So while Prudential was getting ready to build office buildings, we were building one-story buildings and temporary retail space.
Then, in 1994, we had a building at 1133 Sixth Avenue that had to be vacated because of asbestos. We vacated all the tenants, rebuilt it, and were able to rent it out very quickly. We realized at that point there was demand for office space.
By that time, and as a result of the market collapse, the City had decided to follow what we had done five years earlier and build out temporary retail space. We tried to convince the City that they should, move forward with the office tower development and build now and not wait. I went around to all the City officials I could find and tried to convince them that this was a time to build.
I used to live on 43rd between Ninth and Tenth, and sometimes, trying to cross Times Square, I would think to myself: what have I done? But it's really terrific.
Douglas Durst
Chairman, Durst Organization
I met with City Council Member Peter Vallone, who said to me, "What's your concern? Why do you care whether we build or not?" I couldn't answer that question. I thought about it. And then in the middle of the night, I realized, well, I'll tell them we'll build. And that would be why we want to get involved. I called up Prudential and George Klein, from Park Tower Realty, and said we wanted to buy the site from them. Of course, we'd spent the last three years suing them. They didn't want to talk to us at first, but I pointed out that five years earlier, I told them exactly what was going to happen. I was able to convince them to sell us the site where 4 Times Square is.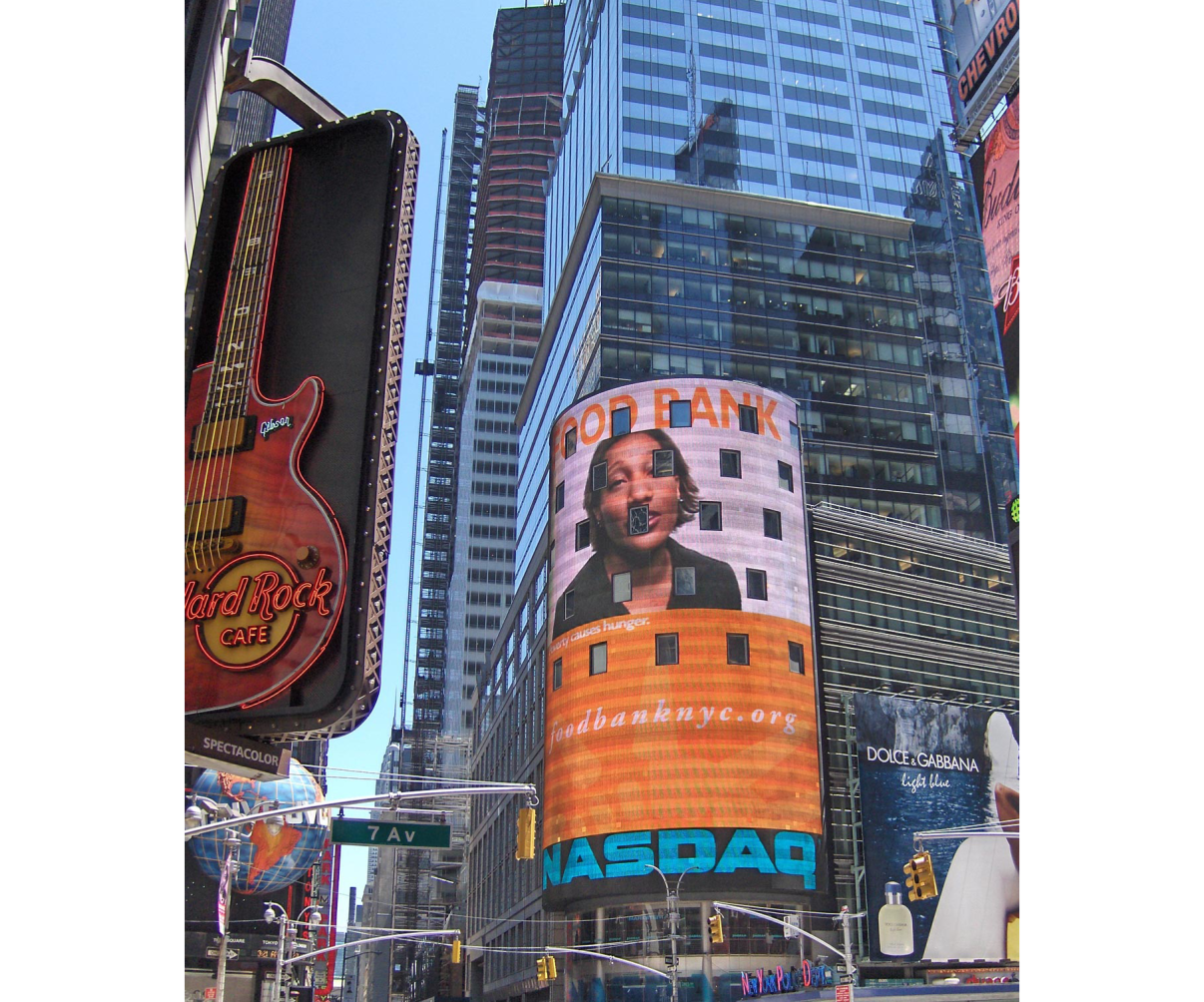 How do you feel about the building now that it's finished?
We're extremely proud of the building. When we built it, Times Square was really not known for office space, and we were required to include Times Square signage—but it also needed to look like a typical office building. The building ended up with two facades, one facing the east, or the commercial side, and one facing west. We're thrilled with the way it worked.
The Durst Organization initially led many of the lawsuits against the 42nd Street Development project. How did it then become the first developer to build on a site?
Well, I say tongue-in-cheek that if there are subsidies being handed out, they should come to us. But really, in pursuing the lawsuit we were able to understand the City's newly created tax benefits exactly. It was a very complicated formula that allowed Prudential to buy the site and get future tax benefits. And we realized that they had no value to Prudential unless a building was built on the site. So we went to Prudential and convinced them to sell us the site where 4 Times Square is.
What was your collaboration like with the 42nd Street Development Project?
I wouldn't call it a collaboration, exactly. But when we agreed to go forward with 4 Times Square, it jumpstarted the project. That helped the 42nd Street Development Project realize we really weren't as bad as people had made us out to be, and they were very pleased with our going forward with 4 Times Square. Later, Rebecca Robertson wrote me a letter saying that I was a genius—a lucky genius—but still a genius.
How do you feel about the way Times Square has changed?
I used to live on 43rd between Ninth and Tenth, and sometimes, trying to cross Times Square, I would think to myself: what have I done? But it's really terrific. People love it, especially now that the plazas are finished and it's much more open. It's just a great experience.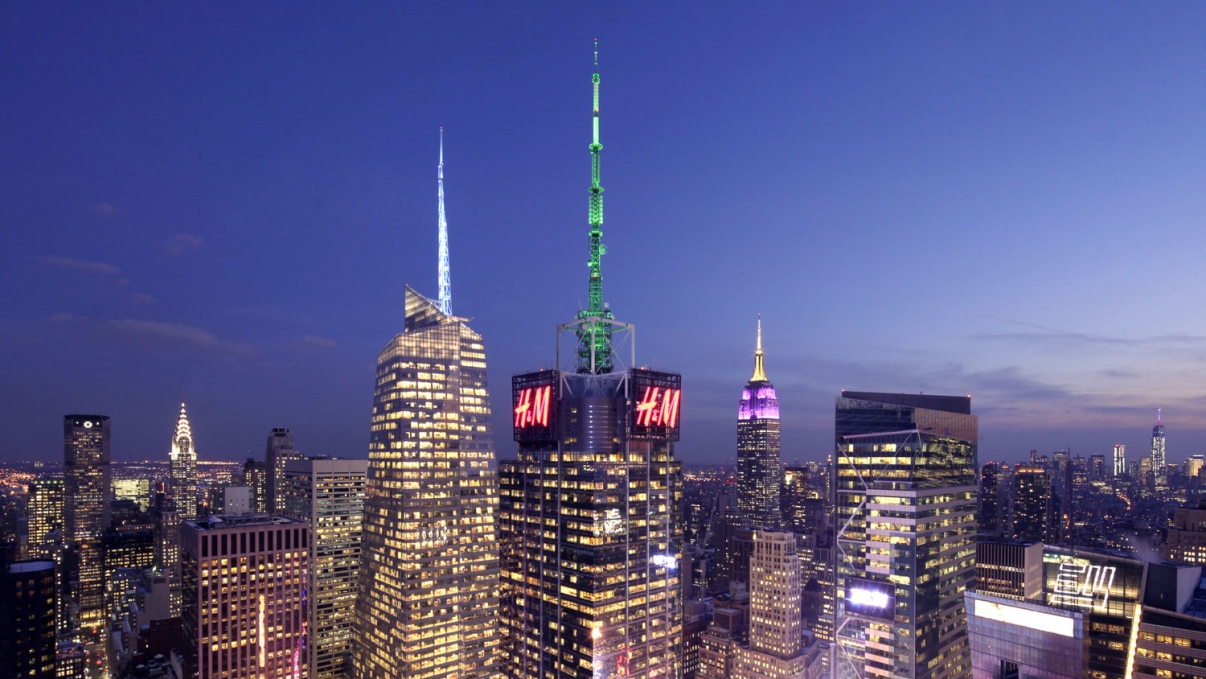 Where do you see 42nd Street going in the near future?
Well, the City, City Council, the Mayor's Office, and the Times Square Alliance are working very closely to try and make it a better experience for everybody—New Yorkers and tourists—by eliminating some of the uses that make it difficult to get through and make it somewhat objectionable. Now that the pedestrian plazas are complete, we're going to see a very different 42nd Street.
One word to describe 42nd Street today?
Energetic.
Editor's note: Q&A has been edited for length and readability.
Learn how NYCEDC helped transform the once dangerous and rundown 42nd Street into an economic engine and tourist destination.