Explainer
NYC Emerges as a Leader in Life Sciences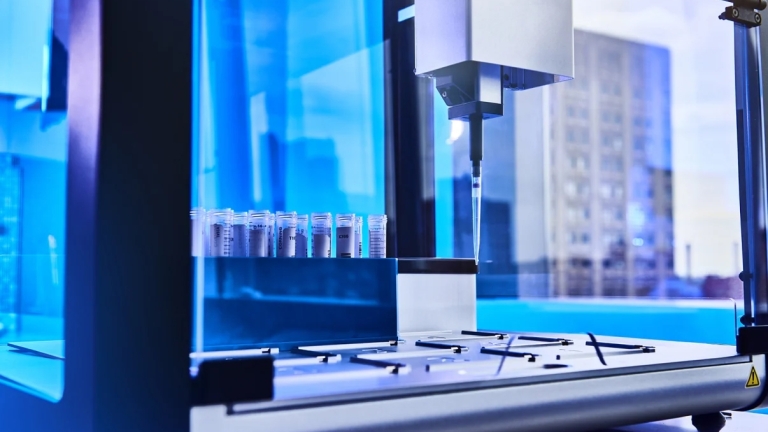 In the wake of the COVID-19 pandemic, New York City's fast-growing life sciences sector will play a crucial role as NYC looks toward recovery.
No city is in a better position to lead the way in life sciences innovation than NYC. We have all the ingredients to become a global hub for the industry, including:
A deep and diverse talent pool
The nation's largest healthcare network
Abundant commercial lab space
A robust venture capital and startup ecosystem
A public sector committed to investing in life sciences research and talent
Nurturing the Talent
With a workforce of over four million, NYC is home to the nation's largest, most diverse, and most skilled talent pool—including the world's largest concentration of Nobel laureates, spanning fields from chemistry to physics to medicine, as well as the nation's largest number of healthcare workers. This is crucial to fostering the development of a dynamic life sciences sector.
By the Numbers
500K
Healthcare workers in NYC
NYCEDC is committed to nurturing and growing that talent through workforce development initiatives like the LifeSci NYC Internship Program, which prepares a diverse group of New York City undergraduate and graduate students for careers in the field—and builds a direct talent pipeline for the life sciences industry.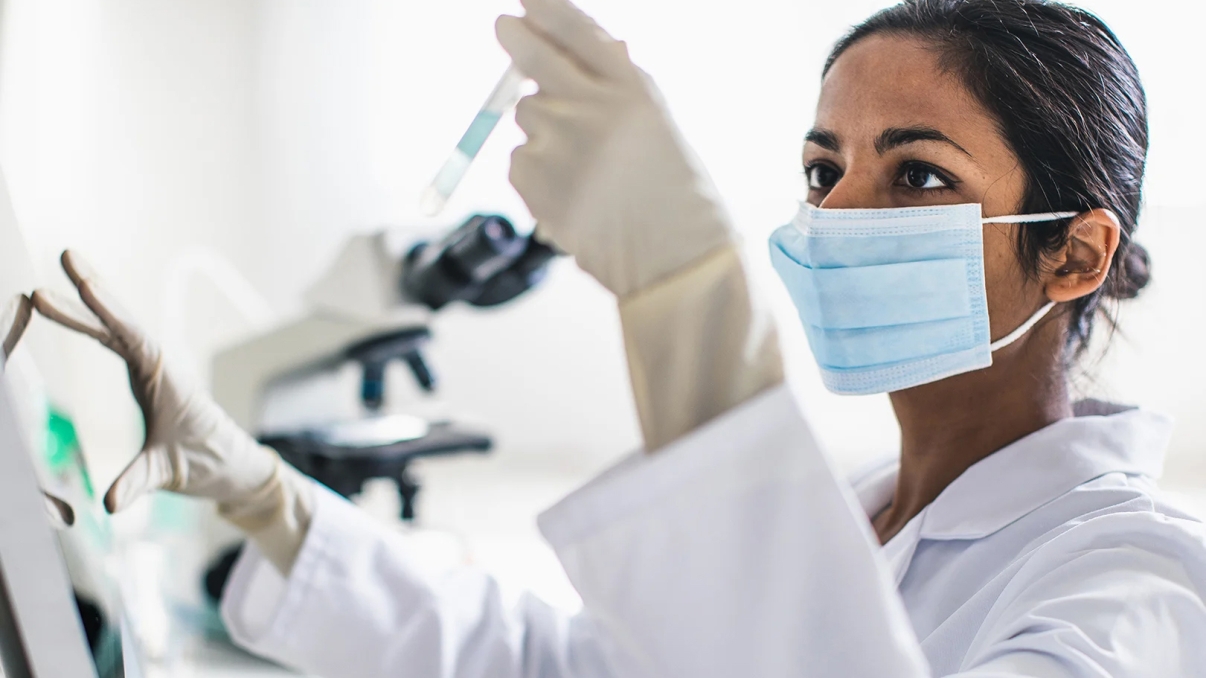 Healthcare City
NYC already has one of the most extensive healthcare systems in the nation and is home to some of the nation's premier academic and medical institutions. This healthcare infrastructure serves as the base for the city's growing life sciences industry and ensures that new startups have access to the latest research and discoveries.
By the Numbers
100+
Disease specialty foundations in NYC
With nine academic medical centers and over 50 hospitals across the five boroughs, NYC's healthcare institutions drive the discovery of new treatments and technologies that make our communities stronger and healthier, while securing our economic future.
Space to Grow
One of the biggest challenges that life sciences companies face is finding adequate space for labs and offices. NYC is addressing this need for the industry, investing in new wet lab space while making available existing spaces for early-stage companies. The City has already taken the lead in launching Innolabs in Long Island City, offering 260K square feet of commercial life sci space and BioLABS @ NYU Langone, offering 50,000 square feet of newly renovated and fully equipped laboratory and office space.
The City has partnered with Deerfield Management to redevelop a 12-story building in Manhattan's Flatiron District into a life sciences campus called CURE that will provide office space, wet labs, and programming to support startups.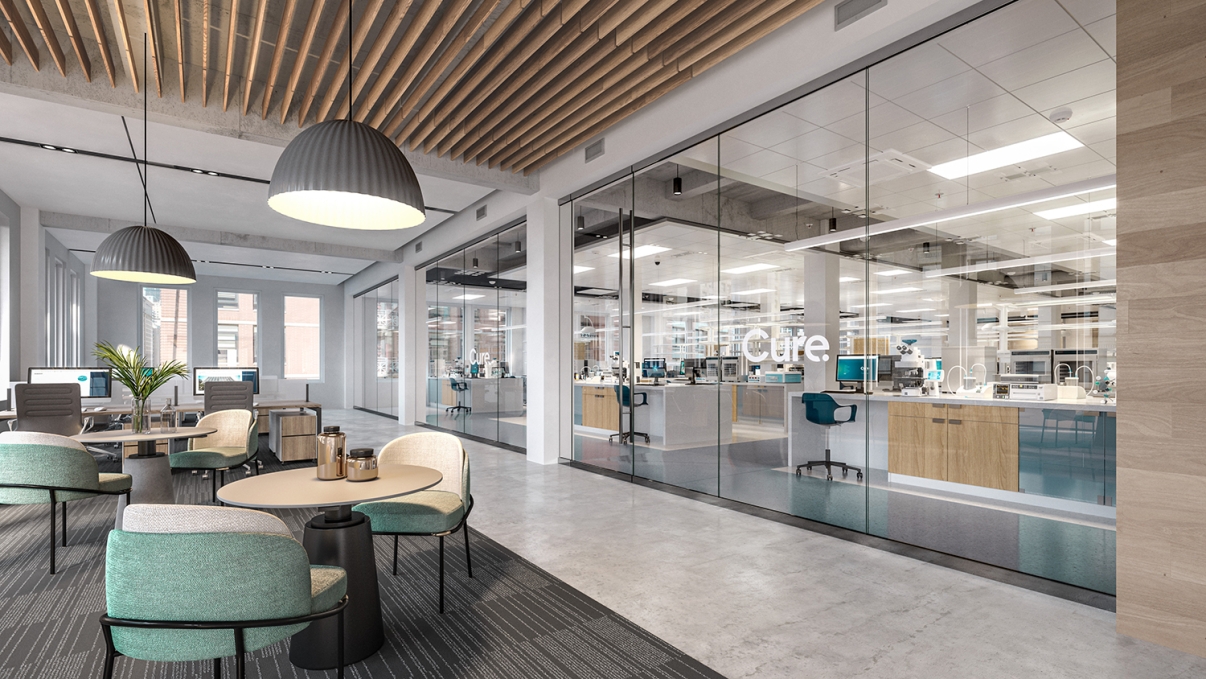 By the Numbers
260K
Square feet of commercial life sciences space at Innolabs in Long Island City, Queens
And the City is expanding its network of life science spaces, with 1.2M square feet of space to-date, another half-million square feet planned for 2021, and an additional three million square feet set to come online by 2030.
To help ease the cost of developing new life sciences spaces, the NYCIDA Life Sciences Program is available to provide life sciences companies and developers of related space with financing options to support the creation of good jobs and the growth of the life sciences industry in NYC.
By the Numbers
$1B
NYC-based life sciences VC funding in 2019—a 2,400% increase over a decade before
A Thriving Startup Ecosystem
Venture capital (VC) is a $17.2B industry in NYC—and the VC community is focused more than ever on investing in life sciences startups. This has sparked a life sciences boom in the city, fueled by ready access to capital, a strong base of entrepreneurial talent, and close coordination between the VC, nonprofit, and public sectors.
By the Numbers
2.4B
NYC's share of NIH funding for 2020
The creation of this thriving startup scene draws more entrepreneurs and investors; leading to the development of a talent and research cluster; which, in turn, attracts more entrepreneurs and investors—a cycle that ensures new entrants always have access to capital, research, and premier talent.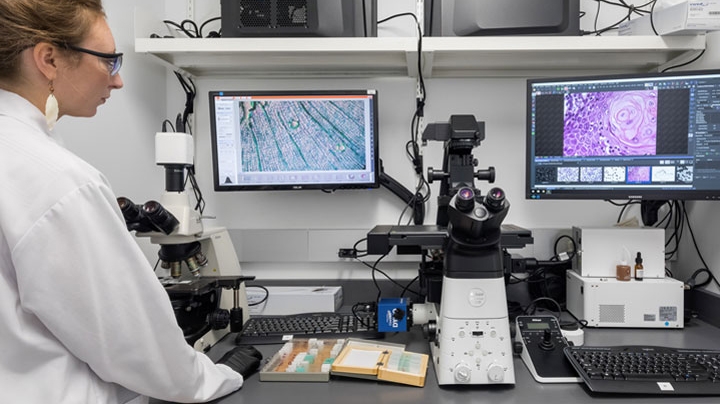 A Public Commitment
When life sciences businesses come here, they have a key partner—the City of New York. Through the $500M LifeSci NYC initiative, the City has committed to establishing New York as a global leader in life sciences research and innovation by connecting research to industry, unlocking space for life sciences companies, and building a pipeline for the talent and workforce needed to support these companies across the five boroughs.
Over the next ten years, the City will invest in 3 million square feet of additional life sciences space, 100 new startups and thousands of new life sciences jobs.
NYCEDC Business Development Team
Contact our business development team today for one-on-one assistance with your expansion or relocation plans.
Contact the NYCEDC Business Development Team.