Employee Profile
Monique Reichenstein, Senior Associate, Strategic Investments Group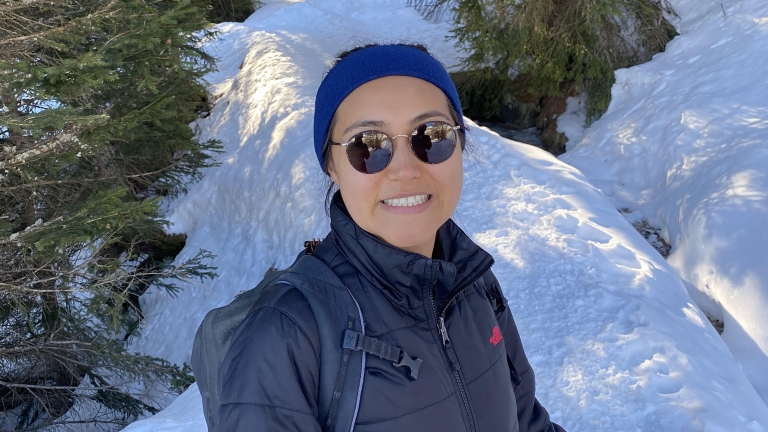 How did your previous roles lead you to NYCEDC?
Working for my alma mater's endowment, I had the opportunity to participate in all aspects of the investment process in a mission-driven organization with a truly long-term time horizon (technically, in perpetuity). It was an amazing first job and I loved my team, but I wanted to have more impact and be closer to the outcomes of my investment recommendations. Recognizing the importance of the public sector and public-private partnerships in impact investing, I was looking for an opportunity in the public sector as a next step. NYCEDC is an organization I've known about, with a mission that's resonated with me, since I was younger, so the stars were aligned when I checked the job board at learned about the Strategic Investments Group.
Why was the mission of NYCEDC important to you?
As someone who was born and raised in NYC, the work that NYCEDC does is near and dear to my heart. It's an honor and a privilege to work at an organization that gives back to the city that made me who I am. NYCEDC is a unique organization in that it takes a holistic approach to shaping the economic future of the city by investing in both the infrastructure as well as the people who live there, recognizing the symbiotic relationship of those investments.
What skills do you need for your role?
In the Strategic Investments Group, a solid financial know-how is critical. We've had team members join from hedge funds, banks, private equity, and credit agencies, bringing different financial expertise to the table, but sharing an interest in driving positive change. In addition, being able to think in terms of financial as well as impact outcomes and communicate with different audiences is an important skillset, as we work with many different partners and types of projects.
What surprised you most when you joined NYCEDC?
One of my favorite parts of working at NYCEDC is the people. I can't say that it was a total surprise that the people would be impressive, but my colleagues continue to surprise me and teach me something new every day. There is no one quintessential "EDCer" but there is a shared alignment in mission. It is special to be able to work with such smart, passionate, and dedicated people with such diverse backgrounds and experiences.
What would you be doing if you hadn't decided to follow this career path?
If I won the lottery, it'd be an easy decision—I'd open a cafe and bar. I spent about four years working at various food startups when I was younger, and at one point in my life my dream was to be a restaurateur.
Monique Reichenstein was named NYCEDC's "Employee of the Month" for June 2022.