Employee Profile
Marjan Mehrkhast, Vice President and Chief of Staff, Contracts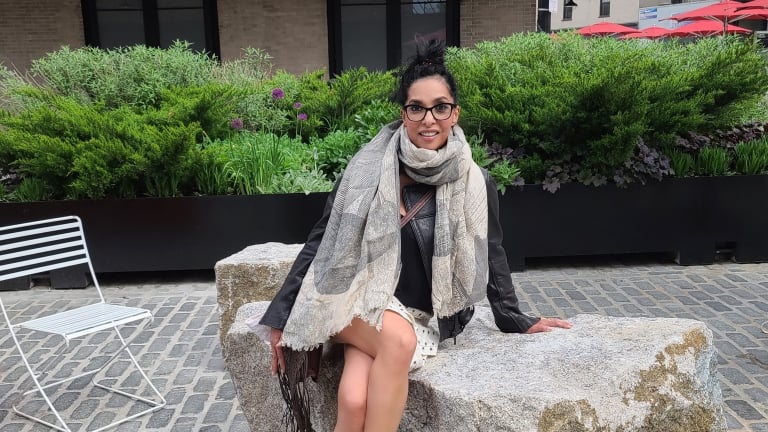 How did your previous roles lead you to NYCEDC?
I had always worked in consumer-focused industries with an emphasis on helping others in a transformational way. NYCEDC gave me the opportunity to make a difference on a much larger scale; I was able to see the fruits of my labor by looking at the New York City skyline, walking along the High Line, or just taking a bike ride down the East River Esplanade. Working at NYCEDC has been one of the most rewarding and transformational experiences in my career.
When did you join the company? What's your day-to-day role?
I joined the company in the fall of 2007 when the city and the world were on the verge of an economic crisis. My day-to-day role involves wearing several hats, with the most important being guiding staff through the intricacies of the NYCEDC procurement process. Additionally, I work with the Chief Contracting Officer to review and improve our internal procurement processes, ensuring we have seamless coordination and collaboration across all sectors of NYCEDC's mission-based projects.
What skills do you need for that role?
Communication, active listening, and most importantly, interpersonal skills.
How do you relax when you're not working?
I love movies and documentaries! I miss going to the movie theater on Sunday nights (pre-COVID). I also love to cook, and I've recently delved into the realm of baking. I, like many others during the pandemic, attempted baking my own bread (in case of a carb shortage) and made way too many cookies.
How has working for NYCEDC changed your perspective on NYC?
Having lived and worked in NYC during 9/11, the financial crisis, and Hurricane Sandy, I witnessed firsthand how these events shaped and made our city more resilient. Through my work at NYCEDC, I have a deeper understanding and respect for the role that government plays in recovery efforts and the complex issues that surround the revitalization of a city as diverse as NYC. The city has persevered through so many devastating events, but I have every faith that NYC will come through the pandemic even stronger and more resilient than ever before.