Employee Profile
Liat Krawczyk, Vice President, Initiatives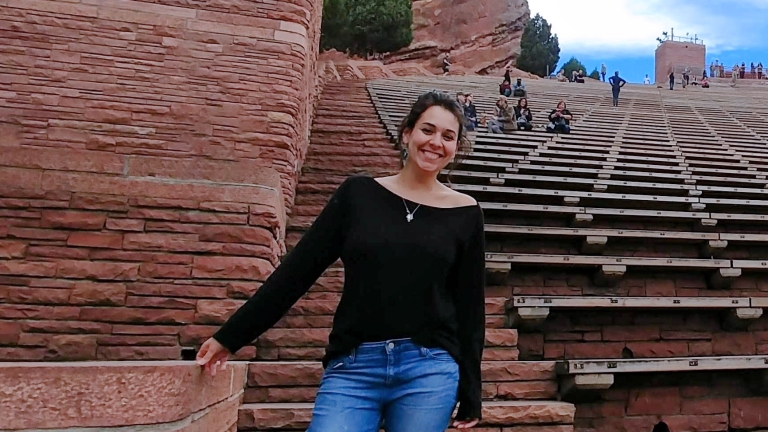 What was your first job?
I was lucky to land a job working with the American Bar Association Center for Human Rights, which helped me make my way through grad school. I got to work on initiatives related to lobbying governments and sending legal representation to human rights advocates who were being persecuted abroad, researching human trafficking in the US, and organizing human rights symposia.
How did your previous roles lead you to NYCEDC?
I worked in international economic development for several years and founded an NGO focused on girls' education in Sierra Leone. I later transitioned to working with businesses and tech entrepreneurs before joining an NYC-based real estate tech startup. NYCEDC was a perfect next step as I got to work on building tech ecosystems and widening access to critical services—with a focus on expanding economic opportunity for New Yorkers from all walks of life.
Why was the mission of NYCEDC important to you?
NYCEDC plays a critical role as its mission is focused on both economic growth (growing the pie) and equity (making sure that all New Yorkers get a slice). This is critical to the city's well-being and serves as a model of economic development for other cities.
When did you join the company? What's your day-to-day role?
I joined NYCEDC at the end of 2018. In my Cyber NYC hat, I worked to establish an inclusive cyber talent pipeline, thinking through how to ensure that any New Yorker could have an entry point to a well-paying cyber job. Daily work included program design and execution, hiring staff, developing budgets, contract negotiations, and a whole lot of thinking around how to make the tech industry more accessible. I now focus on the Childcare Innovation Lab. It's been amazing to see childcare finally being treated as an economic development issue in the wake of the pandemic.
How has working for NYCEDC changed your perspective on NYC?
It's allowed me to understand issues that affect my community on a daily basis from a behind-the-scenes lens. I've gained a whole new respect for the complex interplay of people, institutions, and industries that must be taken into consideration when instituting change in a city like New York.