Employee Profile
Joshua Altshuler, Vice President, Funding Agreements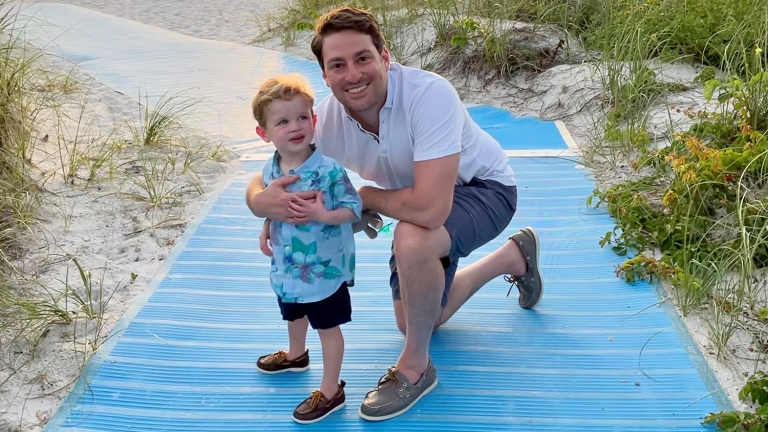 How did your previous roles lead you to NYCEDC?
I worked briefly for the Staten Island Yankees and at a marketing and events firm that produced a college football game at Yankee Stadium. One day, I recognized the President of the New York Yankees on a walk outside and introduced myself. Through subsequent introductions, I learned about NYCEDC and applied to a position that aligned with my background and interests. This experience taught me the importance of networking and how much life can change just by starting a conversation.
Why was the mission of NYCEDC important to you?
I quickly realized after moving to the city that local news is world news. I was drawn to the opportunity to work on projects that not only address immediate local needs but also point the way forward for other cities.
When did you join the company? What's your day-to-day role?
I joined our Contracts department in June 2012, where I worked on procurements, contract compliance, and many recovery and resiliency projects following Hurricane Sandy. In 2019, I moved to the Funding Agreements department, where I work with inspiring nonprofits that manage City-funded capital projects to serve the public. Specifically, I help nonprofits navigate the deliverables and approvals required for City funding by liaising with various agencies. In that role, we promote the City's interests for the ethical administration of City funds while advocating the vital role of nonprofits within NYC's infrastructure.
How do you relax when you're not working?
Nothing beats spending time with my son or going on date nights and vacations with my wife, but not far behind is watching a big win by my Florida Gators, New York Yankees, Tampa Bay Bucs, or Orlando Magic.
How has working for NYCEDC changed your perspective on NYC?
The city is revered for its incredible history, but what makes it great is leading the charge toward new ways of improving every person's quality of life. Working at NYCEDC is a glimpse at how that essential balance is struck between celebrating the past and raising the bar for the future.