News
It's Time to Close the Gender Pay Gap for Good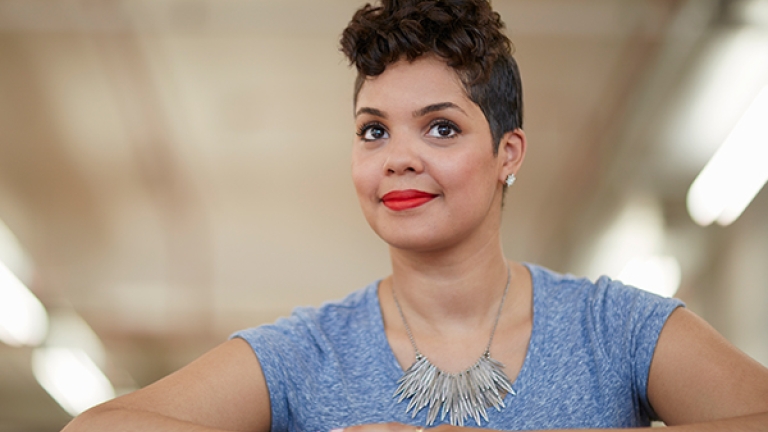 The world champion U.S. women's soccer team. Crazy Rich Asians screenwriter Adele Lim. Today cohost Hoda Kotb.
By the Numbers
89¢
Amount women earn on the dollar compared to men.
The list of women who've been offered far, far less than their male counterparts makes clear: the gender wage gap affects women of all backgrounds, with far-reaching consequences for professional growth and financial security.
By the Numbers
82¢
Amount Asian-American women earn on the dollar compared to white men.
The gender wage gap is real, and it continues to perpetuate cyclical poverty, costing women hundreds of thousands of dollars over their lifetimes, and keeping them from realizing their economic potential.
By the Numbers
66¢
Amount Black women earn on the dollar compared to white men.
Worse, it shows no signs of closing anytime soon; recent data from the U.S. Census shows the pay gap did not budge in 2018—despite recent high-profile protests. Lim walked away after Warner Bros. offered to pay her a fraction of what it was paying male screenwriters for a sequel to Crazy Rich Asians.
By the Numbers
56¢
Amount Latina women earn on the dollar compared to white men.
Members of the U.S. women's soccer team filed a discrimination lawsuit against the U.S. Soccer Federation in their fight for pay equality. Kotb was paid a third less than Matt Lauer, whom she replaced following allegations of sexual misconduct and assault.
It's time to close the gender pay gap for good.
Offered online or in person, and in partnership with the American Association of University Women (AAUW), Ask for More will teach women the skills they need to confidently negotiate for higher pay and more comprehensive benefits, no matter their job title, career field or background.
Here's a sneak peak of some of the skills you'll learn in the workshops:
How to Toot Your Own Horn
Learn how to effectively talk yourself up and tout the accomplishments that make you an invaluable employee. Ask for More workshop prompts are designed to get you thinking about all the ways you've been a great worker and why you've truly earned that raise.
How to Perfect Your Pitch
Take the nerves out of the negotiation process with role playing exercises. Certified salary negotiation facilitators will be on hand to help you craft answers to tough questions and list examples of previous successes to make sure that when the time comes, you're ready to vouch for yourself.
Online workshops are available now so you can learn how to negotiate on your own time. These crucial skills are also taught in person at libraries, universities and nonprofits in every borough.
Upcoming Workshops
Tuesday, March 10, 5–7pm
Salary Negotiation Workshop at York College - Jamaica
Wednesday, March 18, 6–8pm
Salary Negotiation Workshop at Q. E. D. - Astoria
Thursday, April 30, 6–8pm
Salary Negotiation Workshop at St. George Library - Staten Island