Employee Profile
Isha Patel, Assistant Vice President, Strategy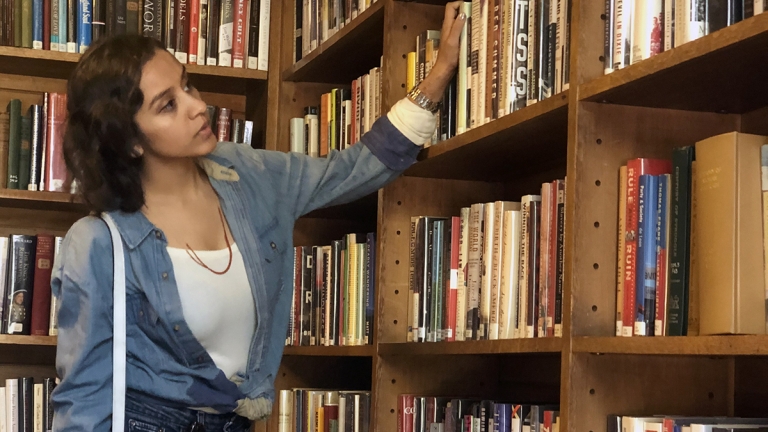 What was your first job?
My first job was working at Sears department store as a floor associate, which was basically my way of turning my favorite chore (organizing my closet) into paid work.
How did your previous roles lead you to NYCEDC?
Before joining NYCEDC, I worked on supply-chain human rights work, with a focus on metrics and data analysis, for a New York-based fashion brand that was a leader in sustainable and ethical production. After an undergraduate degree in civil engineering, a master's degree in urban planning, a keen interest in sustainable development, and a lifelong love for fashion, that job was both an odd but perfect fit, as it enabled me to use my quantitative brain while bringing a social science perspective. The role also underlined the importance of local policy to drive the behavior of businesses and ultimately ensure the economic wellbeing of communities. I came to NYCEDC because I missed working on cities, engaging more regularly with policy, and having an impact at a larger scale.
Why was the mission of NYCEDC important to you?
NYCEDC's mission is fundamentally about making NYC a better place for the people who live and work here. I also appreciate how NYCEDC acknowledges the importance of sustainability and resiliency to our economic development goals.
When did you join the company? What's your day-to-day role?
I joined the company in March 2019, in a temporary role focused on the Sunnyside Yard Master Plan. After that, I joined NYCEDC permanently as part of the Neighborhood Strategies team, where I worked on project management for long-term neighborhood and infrastructure plans including the Fidi-Seaport Climate Resilience Plan and Hunts Point Forward. My current role on the Strategy team involves advancing a diverse portfolio of projects, often in collaboration with departments across the agency. The day-to-day varies depending on the project, but can involve doing research, conducting interviews, running meetings, and developing presentations or research memos.
What would you be doing if you hadn't decided to follow this career path?
I would probably be trying to bring all of my other passions under one roof. My dream side hustle is creating a boutique that brings Indian street style to NYC, focused on vintage and sustainable fashion— that also moonlights as a dance studio and home to the Indian dance scene.
How has working for NYCEDC changed your perspective on NYC?
I've developed an understanding and appreciation for more of the city's neighborhoods. Despite living in New York my entire life, including in college and grad school, there was so much of the city that I had never seen. I also am more fully aware of how historic policy choices and disinvestment affect the economic opportunity and outcomes of New Yorkers today—and what it takes to overcome those entrenched inequities.
Isha Patel was named NYCEDC's "Employee of the Month" for November 2022.