News
Futureworks MakerSpace: A Community of Makers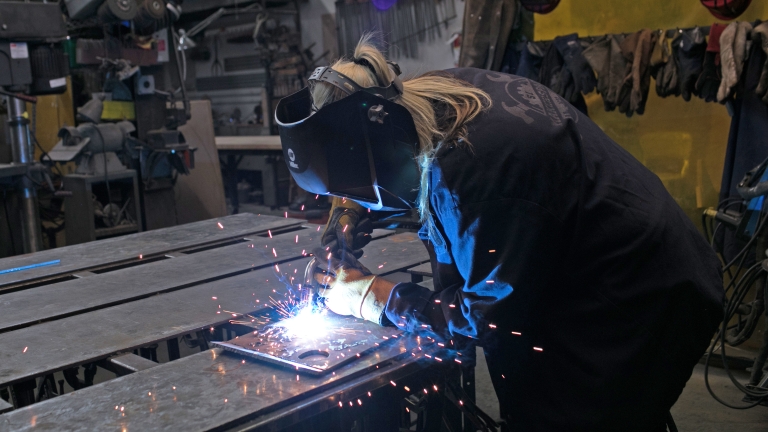 Futureworks MakerSpace is a community-based manufacturing workspace that offers access to tools and equipment, enabling members to launch their own business, develop professional skills, or pursue a hobby.
Whether you're a beginner interested in learning how to use tools; a STEAM (science, technology, engineering, arts, and math) educator seeking hands-on learning programs for your students; or an advanced manufacturing entrepreneur who needs access to special equipment, Futureworks MakerSpace has what you need.
Husband-and-wife co-founders Scott Van Campen and DB Lampman started MakerSpace NYC in 2013 at its original location on Staten Island. In partnership with the Futureworks NYC initiative, and NYCEDC, MakerSpace NYC opened the Futureworks MakerSpace at the Brooklyn Army Terminal in early 2019, offering an incredible variety of industrial and advanced manufacturing equipment for both aspiring and experienced makers.
A Resource for Makers
Futureworks MakerSpace plays an important part in the ongoing renewal of NYC's manufacturing sector by providing city-based entrepreneurs with the space, equipment, and skills development they need to succeed. With the advanced manufacturing tools on site, Futureworks MakerSpace is a great resource for manufacturers, enabling them to expand their capacity and extend their capabilities.
The shop supports the activities of all sorts of manufacturers, including many who make their home at BAT—whether it's activist group Extinction Rebellion NYC using the prototyping services and laser cutters to make signs and stands for their climate change protests, or the chocolatier Jacques Torres using the 3D printers to create molds and designs for his Halloween chocolates.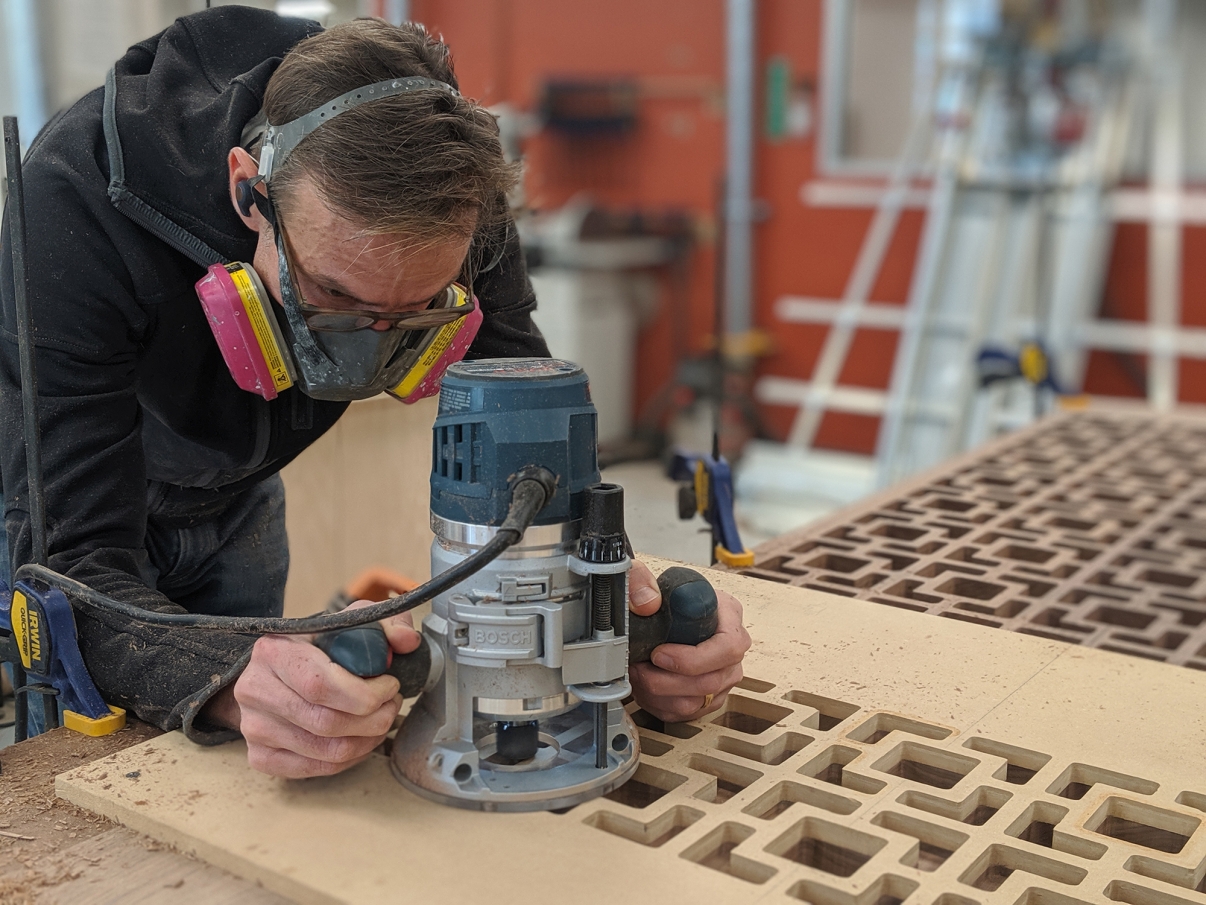 Futureworks MakerSpace helps manufacturing entrepreneurs bridge the gap from working out of their apartments or garages to starting their own businesses.
DB Lampman
Co-founder of Futureworks Makerspace
Unparalleled Access, Endless Variety
Futureworks MakerSpace offers a range of memberships that give people access to the tools and equipment they need, as well as workforce development opportunities for people looking to launch manufacturing careers; training programs for existing companies looking to re-skill employees; and STEAM learning programs for K-12 students. Members also receive discounts on classes in everything from welding and woodworking, prototyping and design, and custom fabrication.
Offering everything from blacksmithing equipment to 3D printers and laser cutters, Futureworks MakerSpace is NYC's largest collaborative workspace, offering the greatest variety of materials, giving you the ability to make literally anything you want. And it shows in the variety of products coming out of the shop. Members create everything from robotic restaurant equipment, to solar-powered ovens, artistic projects, and high-tech lab equipment.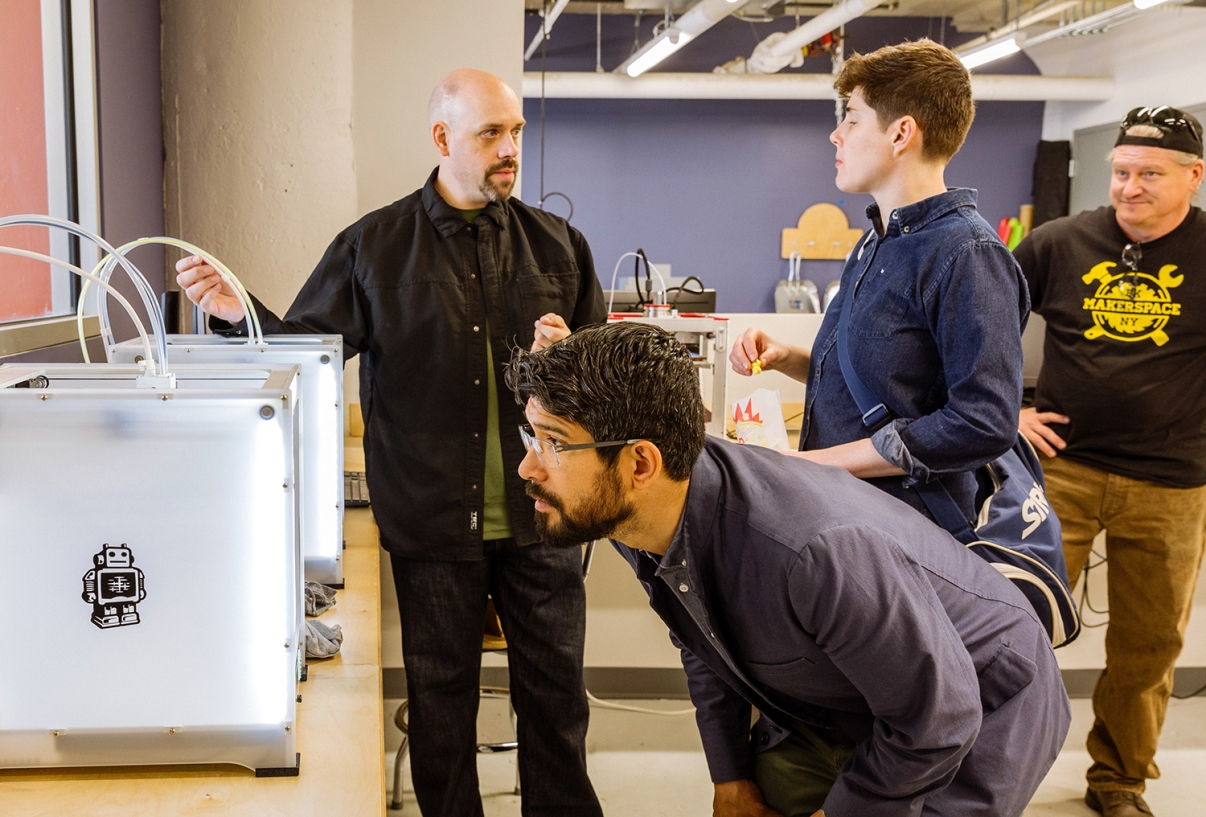 A Knowledge-Based Community
But Futureworks MakerSpace is more than space, tools, and equipment—it's a unique community and collaborative ecosystem, where members partner with one another on projects and exchange ideas. If you don't know how to do something, another maker will. Whatever you make–or want to make–you can do it at Futureworks MakerSpace.
The shop has helped entrepreneurs launch their own successful businesses and careers, including:
A miniature set designer who used the shop to build sets, furniture, and costumes for her short films, before landing a position with a major 3D animation studio.
An aspiring brewer who started out by making five-gallon buckets of beer at MakerSpace—and who's now opened an NYC based, 20,000-square-foot brewery.
A puppet maker who honed his craft at MakerSpace, eventually landing a contract with the puppet theatre in Central Park.
I can use Futureworks MakerSpace equipment to supplement what I might not have. The 3D printers are perfect for making chocolate molds and the metal shop has been useful in repairing some of our machinery.
Jacques Torres
Pastry Chef, Chocolatier, and BAT Tenant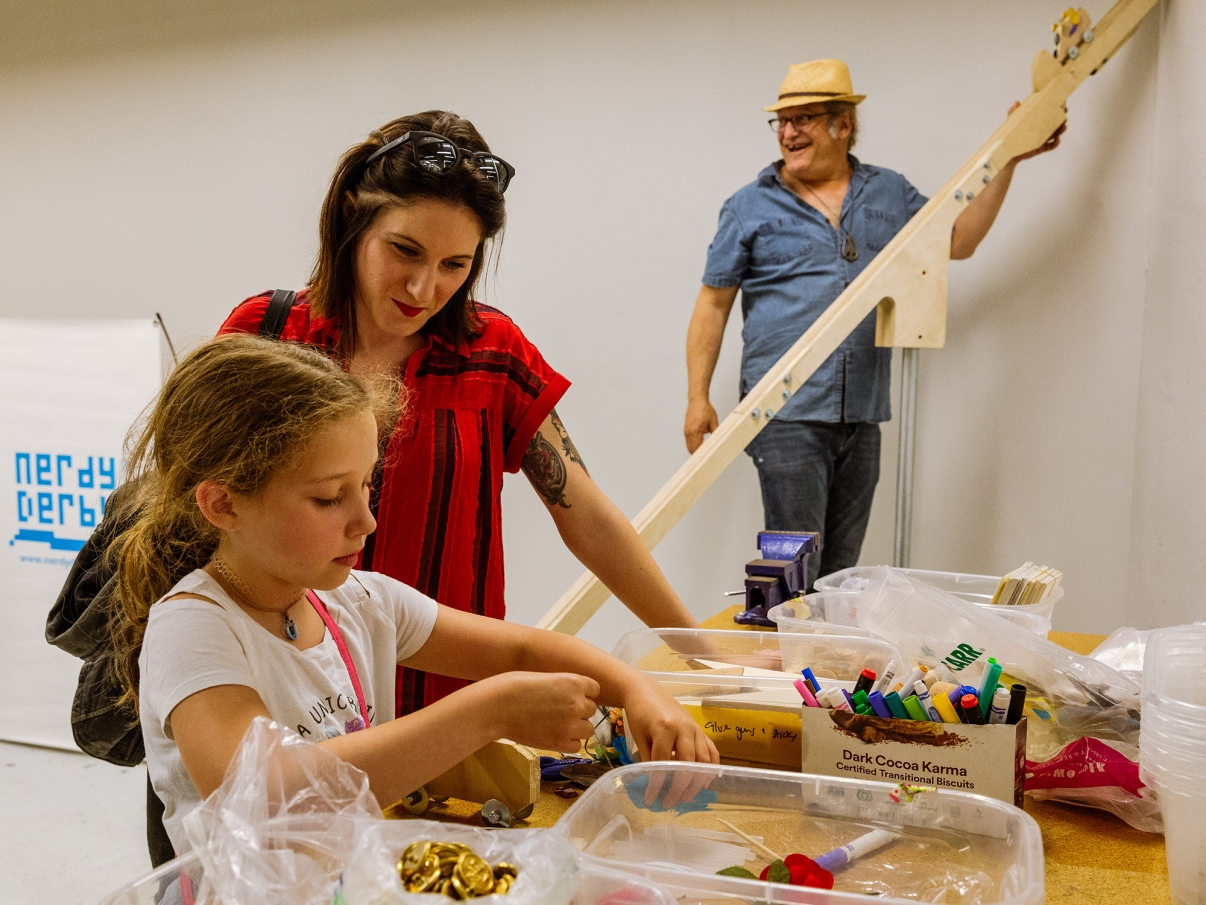 Hands-On Learning for Students
Field trips and summer camps offer K-12 students the opportunity to explore their creativity through group projects—one group of kindergartners even made robots that could draw! Another, older group built headphones out of recycled materials like magnets and copper wire, teaching them what goes into the gear they use every day; another public school group made sleeping bags for animals impacted by the fires in Australia.
All these experiences expose students to an array of advanced manufacturing and digital fabrication equipment, as well as career opportunities in the arts, sciences, engineering, and technical fields.