Employee Profile
Erich Bilal, Vice President, Neighborhood Strategies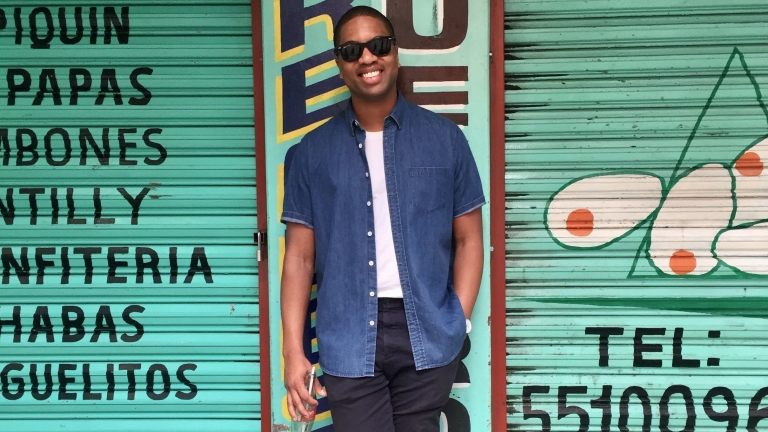 What was your first job?
My first paying job was in high school: working in a garage workshop in Chapel Hill, NC, helping a family friend (and aspiring artist) assemble his politically-tinged take on German-style cuckoo clocks. The pay wasn't great, but I did get a free biscuit from Sunrise Biscuit Kitchen every morning, so I'd say it was all worth it!
How did your previous roles lead you to NYCEDC?
I studied landscape architecture and urban design in undergrad at the University of Georgia, then went on to study city planning in grad school at the University of Pennsylvania, focusing on real estate development and economic development. I worked in private-sector real estate and then for a nonprofit real estate development firm, focused on community facilities. Both of those roles worked well to prepare me for the transformative type of work we do here at NYCEDC.
Why was the mission of NYCEDC important to you?
As someone interested New York City, urban planning, equitable economic development, and real estate development, NYCEDC represents a truly unique opportunity to work on projects that transect all of those things, and more. Urban and environmental planning as a reparative practice feels like my calling, and serving New Yorkers and the city's neighborhoods in this way is very important to me.
What would you be doing if you hadn't decided to follow this career path?
I think I'd enjoy writing as a critic-at-large for a big publication, where I could provide commentary on everything from art, movies, and music to politics and culture. I read and follow my favorite critics like some people follow celebrities. Either that, or a carpenter.
How do you relax when you're not working?
Usually, I'll take in whatever compelling sporting event is on TV, and my standards for what constitutes a "compelling" sporting event are pretty low. I also enjoy running in Prospect Park, playing with my dog Buffy, traveling, and cooking at home—but not grocery shopping.