Employee Profile
Diana Franco, Vice President, Initiatives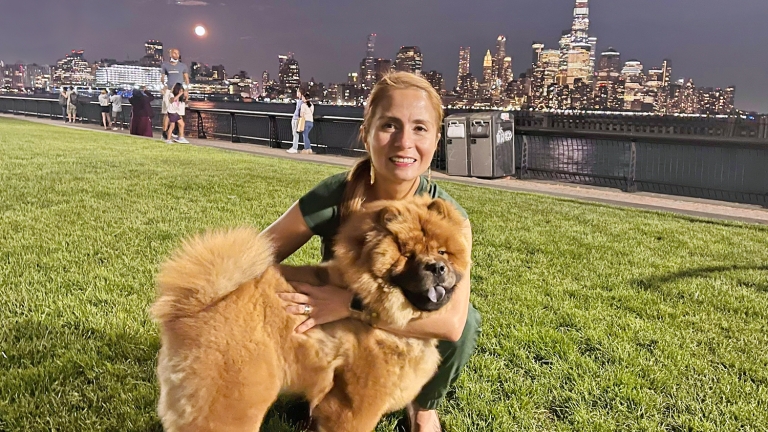 What was your first job?
I started as a tech entrepreneur. I joined my first founding team at 19 years old, and we sold the first company when I was 21. By 30, I had been part of three successful exits.
How did your previous roles lead you to NYCEDC?
After being in tech and the only woman at the table for 15 years, I wanted to do something with a different meaning and decided to focus on women's economic development. Eight years ago, I co-founded a foundation to empower women economically and professionally and started to work with the City on its first initiative for women entrepreneurs (WE NYC), which I led for five years. Currently, I lead Women.NYC. 
My background in emerging sectors, my personal experience as a woman in male-dominated industries, my focus on economic gender disparities, my work in program design... it all brought me here.
Why was the mission of NYCEDC important to you?
NYCEDC's mission aligns with my values and passion. Its focus on creating an inclusive economy that benefits all and the initiative's mission of advancing women's economic mobility is very close to my heart, and where my knowledge can add significant value.
When did you join the company? What's your day-to-day role?
I joined in February 2022. We design and deliver programs to increase women's representation in emerging industries. A typical day includes a good portion of design thinking and tasks to operationalize our projects.
What skills do you need for that role?
High empathy for underserved groups, goal-orientation, program design, and implementation. Also, project management, structured thinking, and public speaking.
What would you be doing if you hadn't decided to follow this career path?
I'd be involved in entrepreneurship for social impact.
How do you relax when you're not working?
I ride horses and spend time with my dog.