Employee Profile
Benjamin Miller, Vice President, Strategy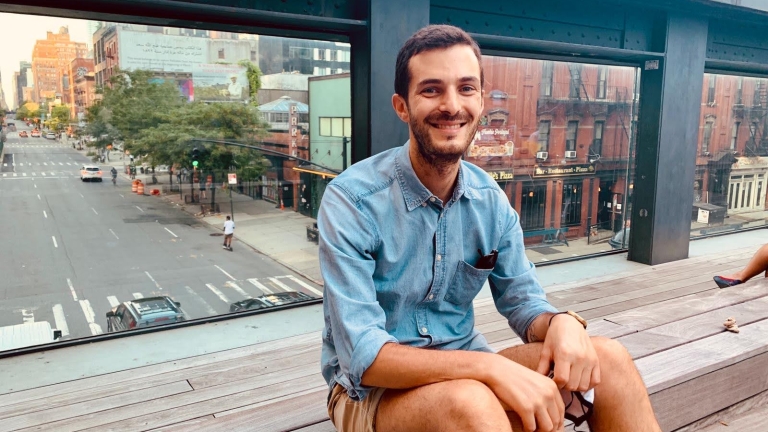 What was your first job?
My first job was working the cash register at a beachside takeout coffee stand when I was 15. It was great because I could go for a swim after work. My first full-time job was working as a national coordinator for an NYC-based nonprofit focused on helping young people develop professional skills so they could secure good jobs out of college.
How did your previous roles lead you to NYCEDC?
I have a mixed work background in both the nonprofit and corporate sectors, and as NYCEDC operates at the intersection of public, private, and nonprofit, it felt like a natural fit and next step in my career. More specifically, I had worked in management consulting for five years prior to joining NYCEDC, so my role on the Strategy team was complementary to that prior work experience.  
When did you join the company? What's your day-to-day role?
I joined in 2019. Working on the Strategy team means I don't really have a defined day-to-day role. Instead, my job involves working on different projects across the organization, with other government agencies, or directly with City Hall. For example, this year, I've been working on a project to identify how the City's climate change goals can help create new, equitable jobs for New Yorkers. The only consistent part of my job is the high level of teamwork that's involved day-to-day.
What's the most rewarding part of your job? And the most challenging? (Is there a specific project or borough you enjoy working on?)
The most rewarding part of my job is seeing an idea go from concept to implementation. For example, I was involved in a cross-agency project to design a program allowing storefront retail businesses to more easily use sidewalk space. After a few months of work, we turned this idea into an actual program that the mayor implemented by executive order. But getting ideas to the implementation stage is also always a challenge because public policy is complicated. So, the reward comes from overcoming that challenge.
What surprised you most when you joined NYCEDC?
How wonderful, smart, and talented my colleagues were. I knew there would be good people at NYCEDC, but it was only after I joined that I realized how deep the pool of talent was at the organization.