NYCEDC Stories
Refusing to Give Up on the City's Entrepreneurial Spirit: Althea's All In NYC Story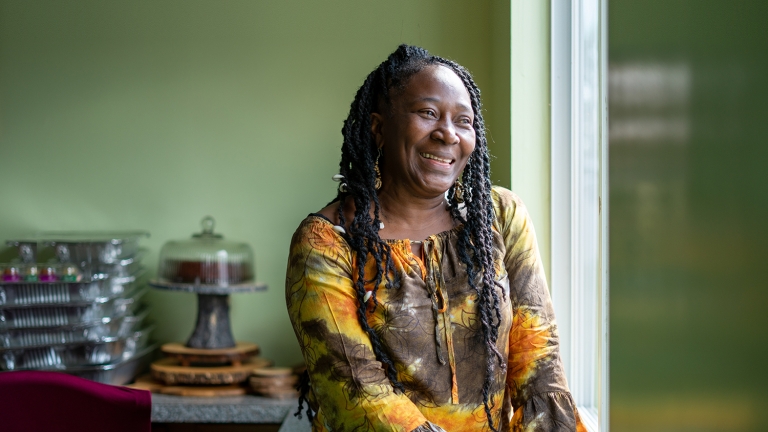 As small businesses across New York City face uncertainty in the midst of a pandemic, Althea Georgiana Casimir-Magloire, Founder and CEO of Althea's Tropical Delights in Queens, refuses to give up hope. A graduate of NYCEDC's Queens FEASTS program, Althea shares her story with us.
As part of the All In NYC campaign highlighting the city's resilience as it reemerges, rebuilds, and reopens, we're sharing the stories of the people and business who make NYC special.
In the spring of 1987, I landed in New York City as an immigrant from the Caribbean island of Dominica. I was 23 years old at the time, looking to pursue a sports scholarship as a long-distance runner. Unfortunately, I didn't qualify because of my age, but was given another opportunity in Texas. I had never heard of Texas and, at that point, NYC already took my heart.
There were many things about the city I fell in love with, but it was the entrepreneurial spirit, diverse community, and the collaborative nature that have kept me here now for over 33 years. I put myself through school, worked multiple jobs, and started several small businesses, from selling t-shirts to running a sober-living home for people recovering from drug and alcohol addiction.
Springfield Gardens, a predominantly Caribbean and African neighborhood in southeastern Queens has been my home now for 23 years. It's where I purchased my first house, raised my three beautiful children, and launched my newest business, Althea's Tropical Delights LLC.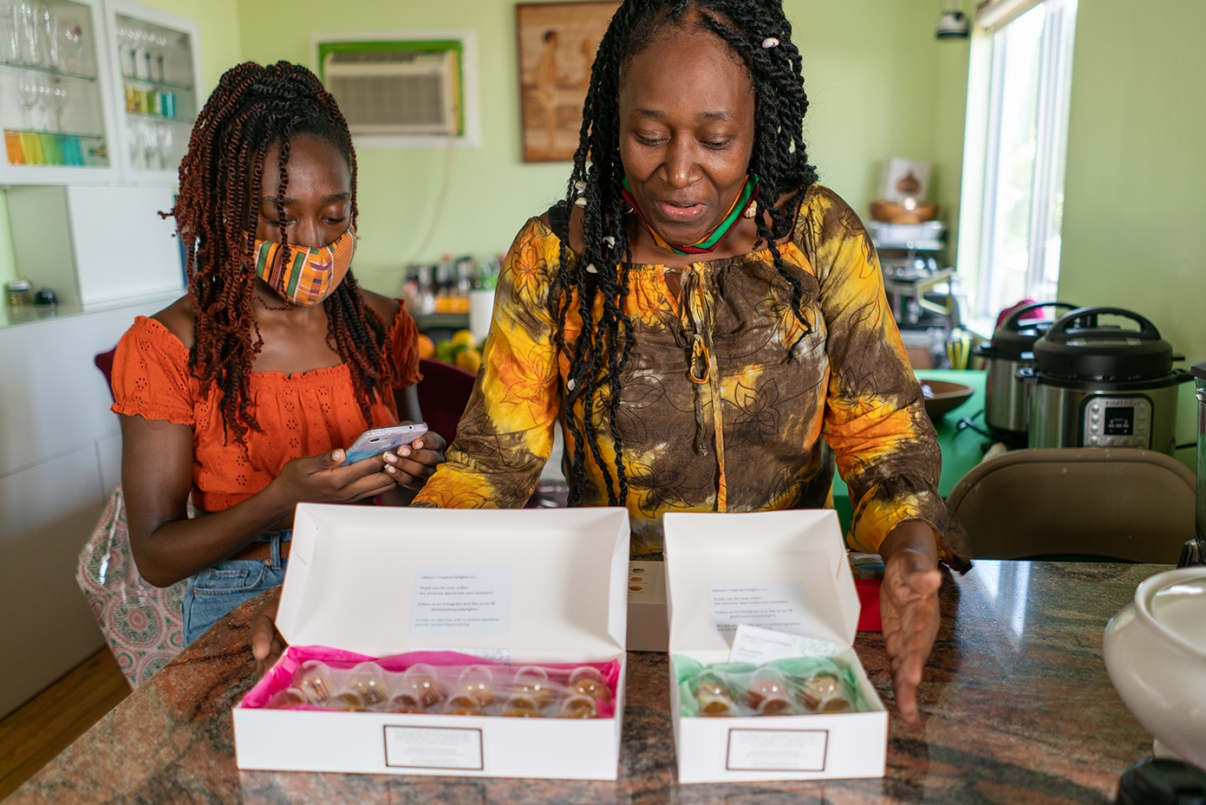 I always felt that I was born an entrepreneur. Raised on a farm in Dominica where my family produced fruits, vegetables, and coffee and cacao beans, I would spend many hours planting my own vegetables and selling them at the market. Food is a real passion of mine, and it was NYC that allowed me to turn that passion into a lifelong dream.
In 2017, Hurricane Maria devastated the Caribbean, killing dozens of locals and destroying entire neighborhoods—including my own. At the time, I decided to sell traditional Caribbean rum cakes to raise money for the Hurricane relief efforts, but I couldn't do it without proper registration.
It hurt to not be able to help my community affected by this disaster. I never wanted to experience that feeling of helplessness again, so I officially registered Althea's Tropical Delights LLC in 2018. I had heard about NYCEDC's 12-week Queens FEASTS program for aspiring entrepreneurs and, there, I learned important business skills, like how to manage revenue and market my products. It really helped jump-start Althea's Tropical Delights.
This pandemic has shown what New Yorkers are capable of. We are resilient. We are resourceful. We stick together.
Then in 2019,  the business really took off. There were festivals every weekend, I gained regular customers, and began to ship orders nationally. I completely sold out at my first New York City Food and Wine festival. I had finally found my niche. And then the pandemic hit.
I've never seen a business fall so quickly. Festivals were canceled. Farmers markets were closed. Orders stopped coming in. It was an incredibly painful time. I was witnessing my dream fade and found my community in crisis. But this time, I was ready.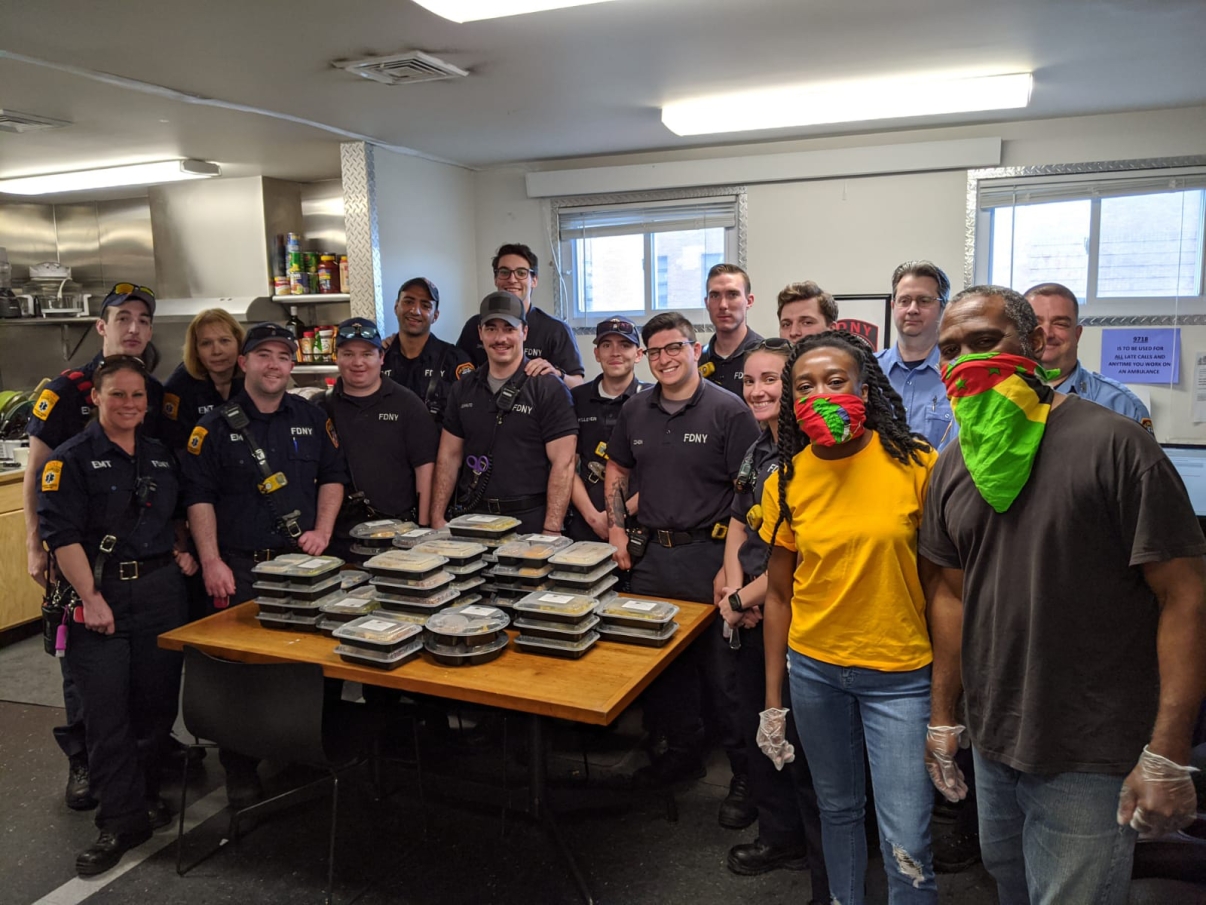 My daughter Ymara and I researched ways we could help our neighbors and others struggling with the pandemic. We saw a great need for hot meals for hospital staff, fire fighters, ambulance staff, and other essential workers. Within days, we pivoted from baking cakes to delivering meals every week safely. In total, we delivered over 1,100 meals. One of the most memorable moments was delivering meals at Long Island Jewish Forest Hills hospital, where Ymara was born 23 years ago.
This pandemic has shown what New Yorkers are capable of. We are resilient. We are resourceful. We stick together. I can't ever imagine leaving Queens. I want to leave a legacy. I want my business to thrive. I want to do what I love. I am worried about the survival of my business, but I am a fighter and I know New York City will recover. It always has.
Learn more about 
Althea's Tropical Delights
 and the city's 
All In NYC
campaign.