Employee Profile
Adi Venkateswaran, Senior Auditor, Internal Audit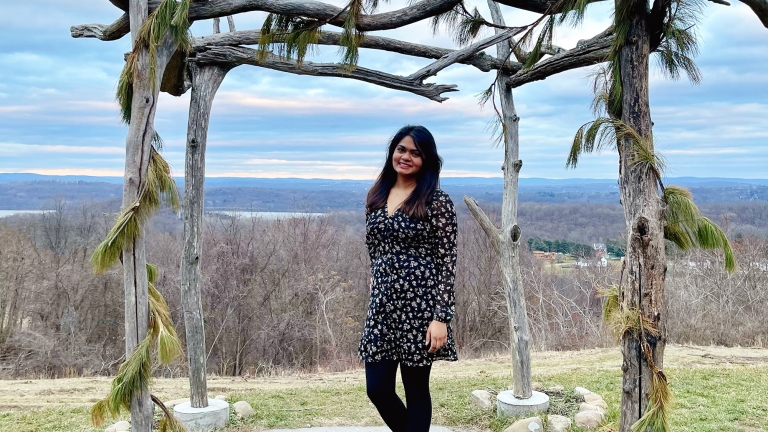 Why was the mission of NYCEDC important to you?
I consider myself to be a global citizen, having lived in Dubai most of my life, with Indian roots, and now living in the US. Growing up, I saw Dubai transform from a desert backwater with sparse infrastructure to a global metropolis with sprawling skyscrapers. From what I witnessed over the two decades I lived there, I grasped the importance of economic growth and what it can do for a city. It led to rapid increase in real estate developments promoting the city's growth.
Having learned about NYCEDC's history and mission in working with the City on various initiatives to promote economic development, I feel special to even get the slightest chance to make an impact on the city's future for generations to come.
When did you join the company? What's your day-to-day role?
I joined NYCEDC in June 2017 as an audit intern, whilst completing my graduate studies at Fordham University. I grew professionally over the years, and I now work as a senior auditor. Under the direction of the audit committee of the board of directors, I work alongside my team as the first and second lines of defense to review the organization's business processes and ensure compliance with applicable laws. We evaluate the efficacy of risk management procedures and suggest recommendations or enhancements to management for improving their internal controls and governance processes that support NYCEDC's overall objectives and mission.
What's the most rewarding part of your job? And the most challenging?
What I find most rewarding is that as an internal auditor, we have an opportunity every day to engage with fellow colleagues at various levels within the organization. We get to learn and understand their business functions and find ways to help streamline their day-to-day tasks, in essence enabling them to work smarter, not harder. And it's always fun to meet new faces in this diverse organization!
To quote Warren G. Bennis, "In life, change is inevitable. In business, change is vital." This is very true in our line of work. Every so often when we make suggestions to improve business functions, daily tasks, or internal processes, it's somewhat challenging to convince others on why we need to bring about a change. Who are we to come in and tell you how to do your job right, right? Although we cannot know everything about the business operations and environment in which departments function, we strive to learn every day to offer our best advice to management on areas that may have a greater impact on business risks.
How do you relax when you're not working?
I cook! And I bake occasionally. Embarrassingly enough, I didn't even know how to season food when I first moved to the US in 2016. Thanks to Food Network's Tasty, Bon Appétit, countless food blogs, and of course my family, I'm learning to love to cook and find it immensely soul-satisfying after a hard day's work. From burning fried eggs to now cooking for friends and family, I've come a long way!
How has working for NYCEDC changed your perspective on NYC?
Not having grown up in this city, I now know what historical developments we've been a part of, be it BAT or the High Line, and some of the most recent and exciting programs, such as LifeSci NYC. I understand the important role we play in helping the City achieve its vision and all the work that goes on behind it. We are constantly evolving NYC's infrastructure and investing in the city's economic future, and I'm proud to play a part in it.