NYCEDC Stories
10 Ways 2020 Brought Out the Best in New Yorkers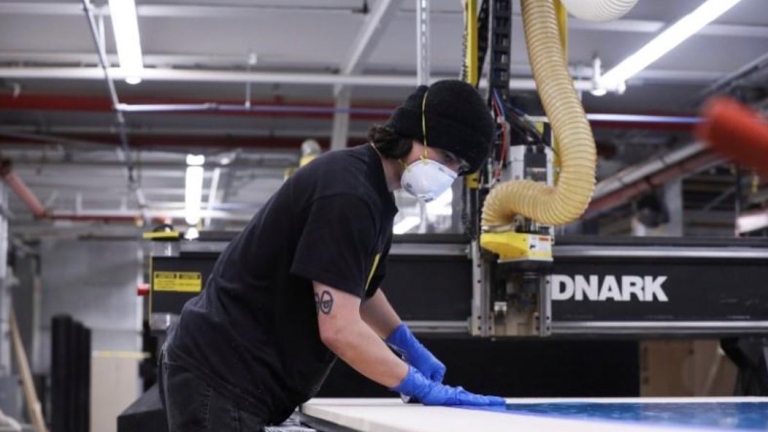 2020 was undoubtedly a challenging year for New York City, but it was also a year that pushed and inspired us to envision a better future. Day in and day out, New Yorkers displayed the kind of compassion, courage, strength, and humanity that prove the city is here to stay.
In the face of crisis and uncertainty, here are 10 efforts, initiatives, and moments NYCEDC was proud to be involved in from 2020 that showed us the best of New Yorkers (in no particular order).
1. Stepping up to help protect healthcare workers
From costume designers and seamstresses to electronics fabricators and garment manufacturers, we helped bring together hundreds of New Yorkers across industries to make protective gear for healthcare workers. As of September 2020, this effort had led to 8.4 million face shields and 4.2 million hospital gowns produced.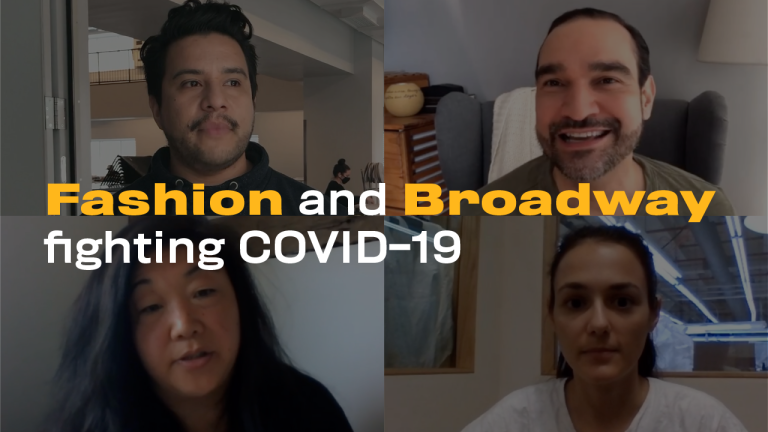 2. Finding unique ways to feed New Yorkers
It's the city's small businesses that uplift, define and enrich our communities. Even during the darkest days of the pandemic this year, we helped ensure the city's food supply chain stayed moving. And restaurants, grocers, and other essential businesses stayed open, adapted, and found new ways to keep going for New Yorkers—from starting a food truck for frontline workers to providing deliveries for the first time.
3. Leading the way for the city's own COVID-19 testing lab
To meet a need for local testing capacity, we led the effort to open the Pandemic Response Lab (PRL), a facility dedicated to processing COVID-19 tests within 24-48 hours for NYC Health + Hospitals. Based in the Alexandria Center for Life Science in Manhattan, the lab currently processes 15,000 to 20,000 tests per day.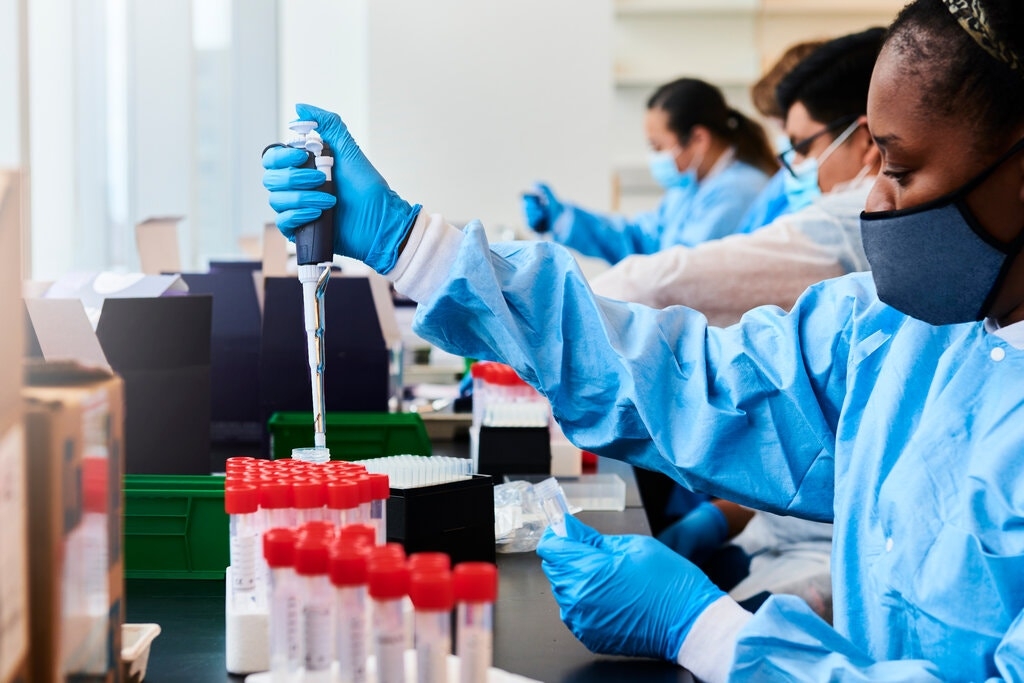 4. Inventing a ventilator in less than a month
To help address the shortage of ventilators in NYC early this year, we kickstarted an effort among researchers, local innovators, and members of the medical and public health communities to develop a "bridge" ventilator, called Spiro Wave, in less than a month.
5. Bringing bicycles to healthcare workers
Partnering with the Department of Transportation, we worked with local bicycle organizations and companies—including Mechanical Gardens, Kent, and BikeRent.NYC—to bring 80 donated bicycles to frontline healthcare workers.
6. Bringing back drive-in movies
Over the summer, New Yorkers got creative with organizing outdoor, drive-in theaters in neighborhoods across the city. At the Brooklyn Army Terminal, we hosted a variety of screenings including John Lewis: Good Trouble and titles from the New York Film Festival.
7. Transforming our streets for outdoor dining
Through the newly-established Design Corps: Small Business Opening Network, local architects and designers provided pro bono services to help restaurants successfully and safely reopen with outdoor dining space for the winter (and throughout next year).
8. Sharing what the city means to all of us
Small businesses, celebrities, community leaders, and every-day New Yorkers took to social media for the All In NYC campaign to share their favorite moments and memories of living in New York City—from starting a business to finding a sense of belonging.
9. Lighting up the city's most beloved and cherished landmarks
More than a dozen landmarks across New York City, including the Empire State and Rockefeller Center, were illuminated in red as part of the All In NYC campaign to show support for New Yorkers and to signify the city's resilience.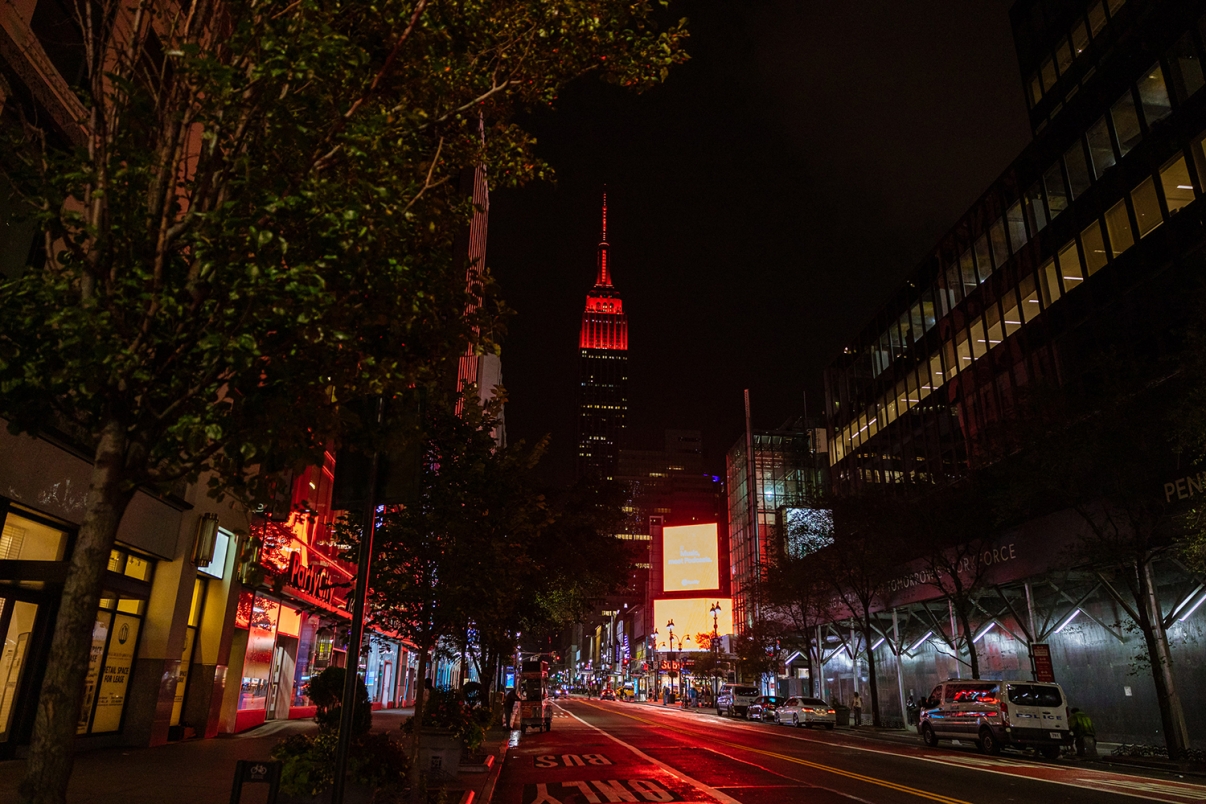 10. Refusing to give up on the greatest city in the world
As we reemerge, rebuild, and reopen, New Yorkers are showing the world that our businesses, communities, and individuals can work together to make NYC even stronger and more equitable than before.