NYCEDC has Compliance Specialists that work with NYCEDC, NYCIDA, NYCNCC and Build NYC project companies and institutions who benefit from our financial programs and/or loans.
To receive benefits, our project companies have agreed to regularly report specific details about their organizations. We collect this information to help them remain in good standing. Many NYCEDC, NYCIDA, NYCNCC, and Build NYC Agreements, require our projects to report specific information that may include insurance, employment, and benefits information. Below you can find useful information about our reporting requirements, common compliance reporting forms, and information about benefits issued to projects.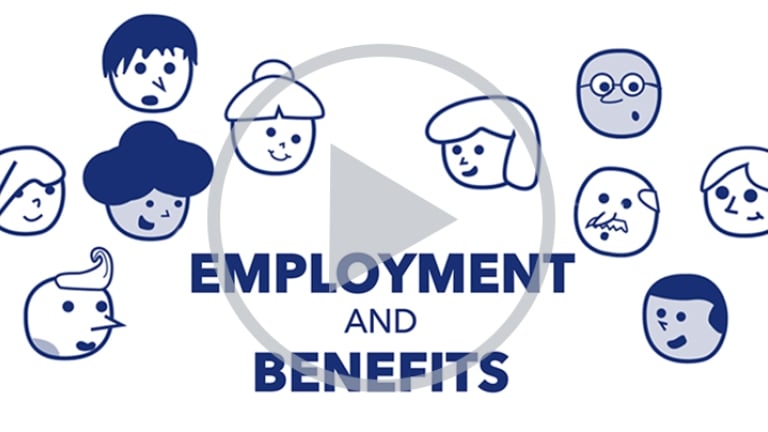 NYCEDC Online Reporting System
Go paperless and submit annual reporting requirements through NYCEDC's online reporting system.
In order to enroll in our new online service, an Authorized Representative of the Company must submit the Online Certifier Authorization Form. An Authorized Representative is a Principal, Officer or Director able to act on behalf of the Company as defined in your Agreement. We will notify you via email once we have created a Certifier account for you. The Certifier will then be able to create Preparer accounts to help with the document submission process.
Report the following faster and easier than ever before:
Employment & Benefits Reports
Living Wage Survey
Subtenant Occupancy Surveys
Certificate of Interest Rate Swap
Location Survey
And more!
Forgot your username and password?
To have your login information resent to you, email us.
Or call our Compliance Hotline.
Employment & Benefits Report (NYCEDC, NYCIDA, NYCNCC, Build NYC)
Each year, our projects are required by City and State legislation to report certain employment and benefit utilization. The following forms are required by law:
Employment & Benefits Forms
Living Wage Attachment
Subtenant Employment & Benefit Form
Certificate of Interest Rate Swap
FRESH Certification
NYS-45 Summary Page
Download Employment & Benefits Report Forms
Subtenancy Occupancy (NYCIDA, Build NYC)
On an annual basis, our clients are required to report certain information relating to subtenants to NYCIDA, NYCCRC, or Build NYC by completing the Subtenant Occupancy Survey.
The Subtenant Occupancy Survey is required only for existing projects with NYCIDA, NYCCRC, and Build NYC projects that closed after July 1, 2010 (via Installment Sale and/or Lease Agreements, or Loan Agreements, respectively).
The Subtenant Occupancy Survey below includes:
An editable Subtenant Occupancy Survey
Detailed instructions
Sample company information
Please Note - Projects may require NYCIDA, or Build NYC approval prior to entering into any sublease at eligible project locations.  Please contact us if you are considering entering into a lease. If you are aware of a project that has already entered into a sublease, contact the compliance hotline immediately via email below, or via phone at 212-312-3963.
Send your completed Subtenant Occupancy Survey no later than February 22, 2017 via fax at 212.618.5738 or via email.
Subtenant Occupancy Application
Subtenants at an eligible project location must first be approved by the Agency prior to entering into any sublease. Please complete the application below for any subtenants you are considering. If you have existing tenants that were not authorized yet, you must still complete this application.
NYC EDC
Attn: Compliance Department
One Liberty Plaza, 165 Broadway, 14th Floor - Mailroom
New York, NY 10006