Grow Your Business in NYC
The Business Development team at New York City Economic Development Corporation (NYCEDC) has the connections and experience to help you hit the ground running in NYC.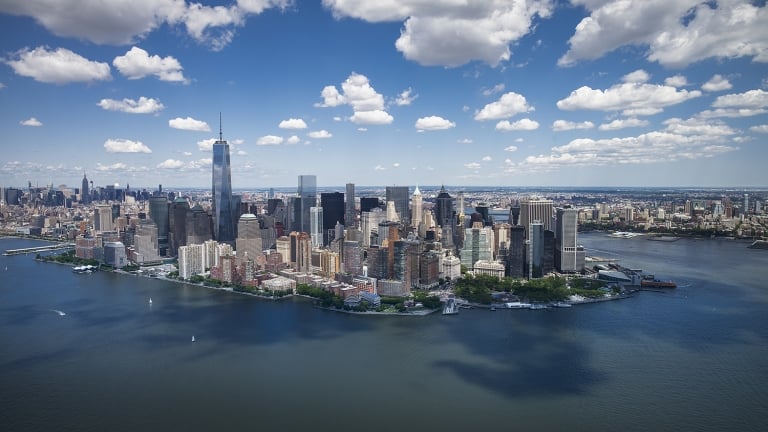 The NYC Difference
What makes NYC different? It's the diversity. The dynamism. The ambition. The connectivity. The entrepreneurial spirit. The ecosystem of innovation. The center of culture. The center of commerce. The center of everything.
A lot of out-of-town airlines like to talk big about New York City, but as the only airline based right here, no one knows like we do why this city has always been—and still is—such a great place to live, work, and visit.
Your NYC Business Partner
Our Business Development team can guide you through every step of the expansion or relocation process. Our services include:
Site selection support
Access to talent and workforce development consultation
Financial incentives analysis
Access to economic data, custom data requests, and location analysis
City and state agency navigation
Comparative market analysis
Ecosystem connections to industry associations, local chambers of commerce, and business improvement districts
Targeted industry programs like LifeSci NYC
Connections to over 50 City, State, and federal finance solutions and incentives
International trade support
If you're a neighborhood-based retail or small business, please visit the SBS solutions center for one-on-one support.
Your NYC Business Roadmap
Tap into tax incentives, finance solutions, and workforce development programs to find your opportunities in NYC.
Meet the Team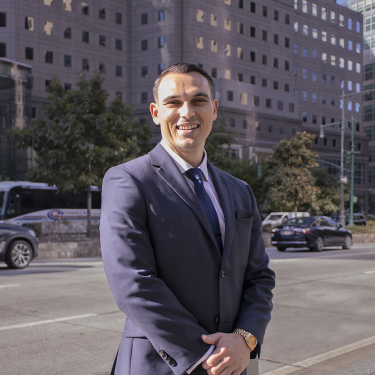 Daniel Clark
Daniel Clark serves as VP & Director of Business Development at NYCEDC, where he oversees business attraction, retention, and expansion. Dan also has a background in community development, including former roles as the Executive Director of the Staten Island Business Outreach Center and the Forest Avenue Business Improvement District. Contact Daniel.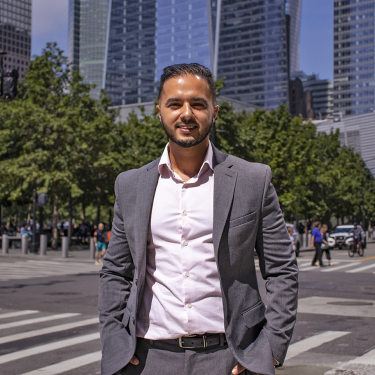 Youcif Almegaryaf
Youcif Almegaryaf has been an AVP on NYCEDC's Business Development team since January 2019. He has a wide-ranging economic, infrastructure, and business development background across the public and private sectors. His focus industries are life sciences, financial services, and advanced manufacturing. Contact Youcif.
Contact Our Team
We can help you succeed in the diverse NYC business ecosystem.

Please complete the form below to connect with our Business Development team and explore how we can partner with you to help your business succeed in NYC.
* = Indicates All Required Fields