Press Release
NYCEDC Unveils 2017 NYCxDESIGN Programming Highlights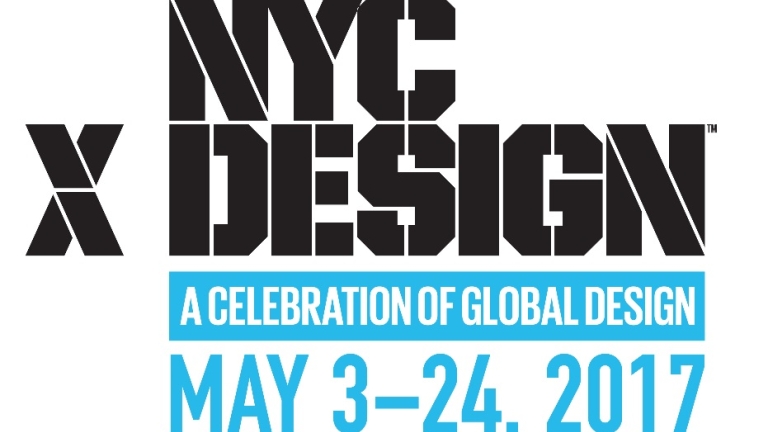 NEW YORK, NY—Today, New York City Economic Development Corporation (NYCEDC) announced 2017 programming highlights for NYCxDESIGN, New York City's celebration of global design. Now in its fifth installment, the program will include over 500 events throughout the five boroughs from May 3 – 24, 2017.
Click image to watch NYCxDESIGN highlight video
"New York City is the proud home to more than 7,500 firms that employ over 50,000 designers and generate over $555 million each year in city tax revenue. The fifth annual NYCxDESIGN reflects that growth with expanded programming that will highlight our talented designers, schools and businesses," said NYCEDC President Maria Torres-Springer. "I encourage all New Yorkers to learn more about our design community and experience some of the newest program additions and trends that will be showcased throughout the five boroughs."
"We are thrilled to partner with NYCxDESIGN for a second year to promote New York City's diverse design community. No matter the fair or show, borough of the city or design discipline, it's about the community coming together in celebration of all things design, and it doesn't get better than that!" said Cindy Allen, Editor in Chief of Interior Design.
Created in 2013 with the support of the New York City Council, NYCxDESIGN has grown in scope and popularity both locally and internationally. The event provides a unifying platform to showcase New York City's diverse design community and its contributions to the city's cultural fabric and economy of the five boroughs and some of the latest in global design.
Details of the 2017 program, including the announcement of new initiatives and expansion, were discussed today at a design community kickoff event at The Museum of Modern Art. Hosted at venues throughout New York City, NYCxDESIGN 2017 will include events such as exhibitions, installations, discussion forums, trade shows and open studios that focus on a wide range of disciplines such as urban, fashion, interior, interactive design and more.
NYCxDESIGN programming is informed by a Steering Committee comprised of leaders from the city's vast design community including numerous city agencies, public organizations, world-renown museums, and trade organizations. Key NYCxDESIGN events include ICFF, WantedDesign, CollectiveDesign, BKLYN Designs, NYCxDESIGN Awards, Frieze Art Fair, Soho Design District, Tribeca Design District, Design Pavilion, American Design Club, the New York Design Center, graduate shows from the city's leading design schools, and museum exhibitions.
Below are some 2017 NYCxDESIGN programming highlights to date. Please visit www.nycxdesign.com for updates and new events as we near program kickoff in May.

(NEW) Design Pavilion and Market- Building on the success of its 2016 debut, Design Pavilion announces its two 2017 locations in celebration of NYCxDESIGN. In the heart of Times Square, Design Pavilion will serve as a public center for NYCxDESIGN, with a curated set of interactive displays bringing design and innovation directly to New Yorkers and visitors. This will include an information hub, the debut of the Design Pavilion Market, a food and dining installation, and cutting-edge performances. In its Lower East Side downtown location in the Sara D. Roosevelt Park, Design Pavilion will create a showcase for innovation and interactive exhibits with a strong industry focus and include daily presentations and programming.
(NEW) Times Square Hub – In addition to hosting the Design Pavilion and Market in Times Square, NYCxDESIGN 2017 will also be integrated into Midnight Moment, the world's largest, longest-running digital art exhibition that is synchronized on electronic billboards throughout Times Square nightly from 11:57 – midnight and curated by Times Square Art
(NEW) Retail Partnerships – NYCxDESIGN is working with NYC retailers to create design-focused events, installations, window displays, and offer limited edition merchandise. Although conversations are ongoing with major retailers and boutique shops throughout the City, we have confirmed the participation of Brookfield Place, Madison Avenue Business Improvement District together with Veranda magazine, the Microsoft flagship, and the Seaport Design District including 10 Corso Como's first US store.
(NEW) Staten Island MakerSpace Spring Open House –Highlighting Staten Island makers, designers, artists, and innovators. See NYC's premier local makerspace and tour the industrial and Futureworks NYC digital design fabrication facilities. Highlights include Maker Park and the new Maker Park Radio project. This event will be free and open to all ages.
(NEW) Tech+ – Presented by The Architect's Newspaper, TECH+ is the first expo to explore the innovation mindset that is transforming the Architectural, Engineering and Construction (AEC) industries. Tech+ will showcase the most cutting-edge products from VR-aided design to rapid prototyping to IoT networks. Exhibitors will provide demos of their newest products and ways to best utilize them. The TECH+ Innovation Stage spotlights industry leaders who are developing their own exciting methodologies to re-shape the fabrication of the built environment.
(NEW) TEFAF New York – The Spring edition of TEFAF New York focuses on modern and contemporary art and design from the 20th century up through today. The fair will make its NYCxDESIGN debut from May 4 – 8, with an opening night on May 3, 2017.
(NEW) Socrates Sculpture Park – Folly, a partnership competition between Socrates Sculpture Park and The Architectural League of New York will take place during NYCxDESIGN. The 2017 competition asks architects and designers to design and fabricate four portable, demountable structures to replace four standard tent structures that are deployed, as needed, throughout the Park.
(NEW) Design + City – Celebrates the city's commitment to design through a selection of stories and programs that feature design projects and key players that improve our urban quality of life. This space is particularly interested in focusing on the impact visual communication design plays in public space, civic architecture and citizens' lives. Design + City's goal is to educate the general public about the value of design and the role designers play in shaping the future of our cities.
(NEW) Education/ Design Schools – NYC's top design schools coordinating efforts to spotlight their end-of-year Gallery Shows throughout the boroughs, multiple MFA Thesis Presentations, and a Student Design Showcase Night on May 15th with the theme "Design for Social Justice". Participating schools include the Pratt Institute, the Fashion Institute of Technology (FIT), The Cooper Union, SVA, and Parsons.
(NEW) Seaport Culture District – Milan-based 10 Corso Como will be opening in the Seaport District as part of the development's ongoing transformation. The New York store will be 10 Corso Como's only U.S. location.
Second Annual NYCxDESIGN Awards – Organized and hosted by Interior Design magazine and ICFF, the awards feature a broad range of categories across most design disciplines represented in NYCxDESIGN. The ceremony is slated to take place at The Museum of Modern Art.
Museums – Multiple prestigious museums such as the MoMA, the Museum of Arts and Design, Museum at FIT, the Jewish Museum and the Cooper Hewitt, Smithsonian Design Museum, will be participating in this year's celebration to cross-promote their special exhibitions, activities, and offerings. Ongoing conversations are taking place with other city museums.
ICFF (International Contemporary Furniture Fair) – Having doubled in size since 2014, this year's Fair is slated to take place at the Jacob K. Javits Center for the first time. The 800-exhibitor Fair introduces major international contingents and features beautiful handmade objects, furniture and lighting. ICFF also hosts the Soho Design District, who will design and present a custom installation depicting the best of Soho showrooms such as Kartell, Cappellini, Cassina, Artemide, Fontana Arte and more.
Design Trust for Public Space (SI) – Design Trust for Public Space and Staten Island Arts will hold a community forum at a surprise location to address challenges associated with Staten Island's development and evolving waterfront.
BKLYN Designs – BKLYN DESIGNS is Brooklyn's premier design event showcasing a cross section of design, architecture and art. The show kicks off the first weekend of NYCxDESIGN, taking place May 5-7, 2017, at the Brooklyn Expo Center. This year's edition will feature a diverse array of exhibitors from Brooklyn's leading creative neighborhoods, a curated marketplace, design workshops, interactive installations, panel discussions, and more.
Collective Design – Now in its fifth year, Collective Design Fair will be held May 3-7, 2017 at Skylight Clarkson Square and will showcase a unique mix of masterworks of the 20th and 21st centuries alongside the latest in design thinking. The fair encourages discovery and connoisseurship among design professionals and the public alike through its curated selection of compelling galleries and designers, playful process-based installations and thoughtful educational programming.
Frieze New York – Frieze New York returns to Randall's Island may 5-7 including exceptional contemporary and 20th-century work together with Frieze Talks and Frieze Education
Metropolis Magazine/NYCxDESIGN Official Guide – Metropolis magazine will present the official NYCxDESIGN guide. Bigger than ever, this year's guide will be distributed at over 90 locations, across all five boroughs. The guide will be sent to over 75,000 subscribers with the May 2017 issue. This year, a mobile companion will complement the printed guide. Events must be registered at www.nycxdesign.com by March 15, 2017 to be considered for inclusion in the printed guide.
The Center for Architecture – The Center for Architecture is the premier cultural venue for architecture and the built environment in New York City. During NYCxDESIGN, the Center for Architecture will host building tours and a variety of events and programs including El Helicoide, an exhibition on the dystopian reality of a futuristic icon in Caracas, Venezuela, opening on May 11.
Interior Designers – The residential interior design community is exploring the creation of a resources directory that will incorporate curated itineraries targeted to the interior design professional and enthusiast.
Architizer A+Awards - The Architizer A+Awards returns for the fifth year on May 11. It is the largest awards program focused on promoting and celebrating the year's best architecture and products. Its mission is to nurture the appreciation of meaningful architecture in the world and champion its potential for a positive impact on everyday life.
Art New York/Context New York- Art New York provides a fresh alternative for acquiring important, never-before-exhibited works from both primary and secondary markets. Context is dedicated to the development and reinforcement of emerging and mid-career artists. The shows will take place at Pier 94 May 3-7.
WantedDesign – WantedDesign will return for its 7th edition in Manhattan, May 20-23 and Brooklyn, May 17-23. including the second edition of the French American Exhibit "Transatlantic Creative Exchange" as part of their OUI Design, and an extended program in Brooklyn dedicated to design schools and young professionals including the launch of the first WANTED Career Day.
Sight Unseen OFFSITE - Now in its fourth year, 2017's OFFSITE show will bring together a tightly curated edit of some of the most sophisticated, forward-thinking brands and studios in the contemporary design world now.
NYC Design Talks – In its third year, NYC DESIGN TALKS continues to offer inspiring topics featuring some of today's most insightful design thinkers exploring the relationship between design and community, the effect of design on everyday life and how it is shaping our future. Sessions will be held at The Cooper Union, Parsons School of Design, and Fashion Institute of Technology.
Soho Design District – The SoHo Design District (SDD), is a premier destination for showcasing top design brands from around the world. Join member showrooms the evening of Monday May 22nd as they celebrate new pieces presented during NYCxDESIGN. SDD showrooms will also be presenting a booth of select designs during this year's ICFF at the Javits Center, and for the third consecutive year, will be organizing a shuttle service to run between ICFF, SoHo showrooms, WantedDesign and other partner locations.
NYC Public Design Commission – The NYC Public Design Commission will present its annual design awards during NYCxDESIGN. Award winners will reflect public design projects across boroughs and different city agencies, and touch on a number of different themes for how good design, and designers, can make the city better–environmentally, economically, socially/culturally–and for many different types of communities.
The New York metro area has one of the largest numbers of practicing designers in the world and more than any other metro area in the U.S., more than Los Angeles and Chicago combined. Having increased by over 30% in the last decade, the metro area is home to over 44,000 full-time designers.
New York City is an international hub for top design firms, with more than 3,977 design firms that generate over $236 million in City tax revenue annually. 67% of those employed in the design sector earn at least $50,000 a year, indicating positive opportunities for income mobility. New York City is also home to 10 prominent design and architecture schools and graduates twice as many design and architecture students as any other city in the U.S.
In an effort to expand the global impact of NYCxDESIGN, the program has been represented at a number of international design weeks including Milan, Shanghai, Barcelona and Tokyo. NYCxDESIGN is a founding member of a new World Design Weeks organization that is currently in formation.
Missed 2016 NYCxDESIGN?
Hi-resolution photos for viewing, media use and publication of last year's NYCxDESIGN celebration are available on NYCEDC's Flickr page here. A special video of last year's NYCxDESIGN highlights can be watched here.

Event Submissions
Design-related organizers are encouraged to submit event proposals to the NYCxDESIGN website (www.nycxdesign.com) for inclusion on this year's program prior to the kickoff in May. To be included in the Metropolis printed guide, please submit events for consideration no later than March 15th.
About NYCEDC
New York City Economic Development Corporation creates shared prosperity across New York City's five boroughs by strengthening neighborhoods and creating good jobs. NYCEDC works with and for communities to provide them with the resources they need to thrive, and we invest in projects that increase sustainability, support job growth, develop talent, and spark innovation to strengthen the City's competitive advantage. To learn more about our work and initiatives, please visit us on Facebook, Twitter, or Instagram.