News
Op-Ed: NYC Ferry Makes a Difference in Travel Year-Round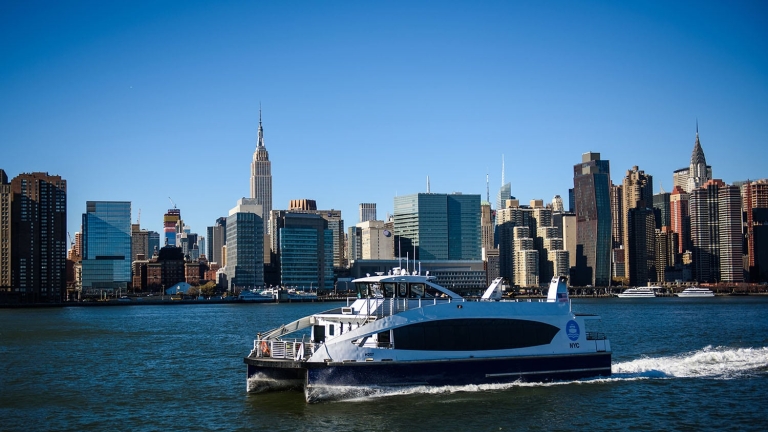 This op-ed was published in the print version of amNewYork on November 21, 2019.
For many New Yorkers, NYC Ferry is associated with summer trips to the beach—providing a welcome alternative to the hot subway.
But as the days get shorter and the cold weather sets in, the steady stream of tourists and beachgoers has ground to a halt, and I am reminded of the vital importance of the NYC Ferry to everyday New Yorkers living in waterfront communities year-round.
NYC Ferry provides an essential link between neighborhoods traditionally underserved by existing transportation infrastructure and major city hubs in Brooklyn, Queens, Manhattan and The Bronx.
As a 30-year resident of Shorehaven who works in Midtown, I have seen firsthand how NYC Ferry has transformed my community.
On a personal level, the NYC Ferry has reduced my commute by approximately 30 minutes each way—that's an hour more that I get back to spend with my family every day and makes a real difference in my life.
Before the ferry, I took a 30-minute bus ride to the subway, and from there, two trains get to work, taking upwards of 90 minutes on a good day. But each leg of the journey was susceptible to delays if not all three, making it difficult to navigate and even more challenging to be on time.
With access to the ferry, that has all changed.
As a long-time resident of the Bronx, I know how limited our transportation options are, and for far too long, my community has suffered from a distinct lack of transit access to the city's central business districts. We are one of many transit deserts across all five boroughs and while the ferry does not solve all our needs, it is a step in the right direction.
So, when I hear critics reduce the ferry to a giveaway for wealthy residents looking to commute in luxury, once again I feel communities like mine are being ignored and overlooked.
The ferry is much more than a fun summer afternoon activity; it is a vital and innovative solution to a transportation gap that has long plagued areas like Soundview and is a major step to allowing residents to achieve a work-life balance with a commute they can count on.
Lisana G. Brown is a Soundview resident and NYC Ferry commuter.