Employee Profile
Nicole Campo, Vice President, Land Use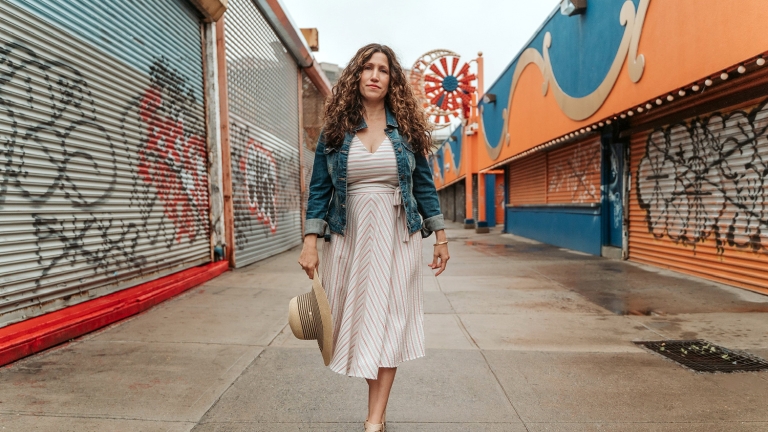 How did your previous roles lead you to NYCEDC?
I've made my way as a city planner around several NYC agencies including the Department of Parks & Recreation, Department of Citywide Administrative Services, Department of Transportation, and the Department of City Planning, at which I've spent the majority of my career to date. NYCEDC always seemed to be at the forefront of most of the game-changing projects throughout the five boroughs, and I wanted to be a part of it.
Why was the mission of NYCEDC important to you?
As a third-generation native New Yorker, what happens in NYC is very personal for me. I also recognize that in many ways the world looks to NYC as a role model city for innovation and culture. I have seen and felt the impacts of land-use policy decisions in the city, for better or for worse, and it's important for me to shape the city's future and show the world what we can do. This city has always welcomed immigrants and provided so much opportunity for personal and economic growth. I want to help ensure that it continues to do so for all existing and future New Yorkers for generations to come.
When did you join the company? What's your day-to-day role?
I joined NYCEDC in the fall of 2017. Day-to-day I typically act as an internal consultant to help our projects navigate City, state, and federal regulations related to land use. Recently this work has included a City Planning waterfront certification and Environmental Assessment Statement for the Brooklyn Bridge-Montgomery Coastal Resilience project (deployable flood wall); ensuring zoning compliance for Bronx Point (affordable housing + Universal Hip Hop Museum); reviewing and updating technical maps related to parkland mapping in Coney Island's amusement area; and conducting interviews to bring on new talent. 
How do you relax when you're not working?
I have two young boys, so I play with them as much as I can. It's fun to bring them to places like Coney Island and be able to say, "Mommy worked on that."  I recently began coaching my son's soccer team in Marine Park, which is an amazing park to visit. I also enjoy yoga and ballet, when I can find the time! Oh, and sleep is nice. I like sleep. 
What surprised you most when you joined NYCEDC?
There is such a range of talent at NYCEDC. I am constantly learning new things from my colleagues. It's so energizing to be around.