Employee Profile
Joel Rivera, Porter, Corporate Services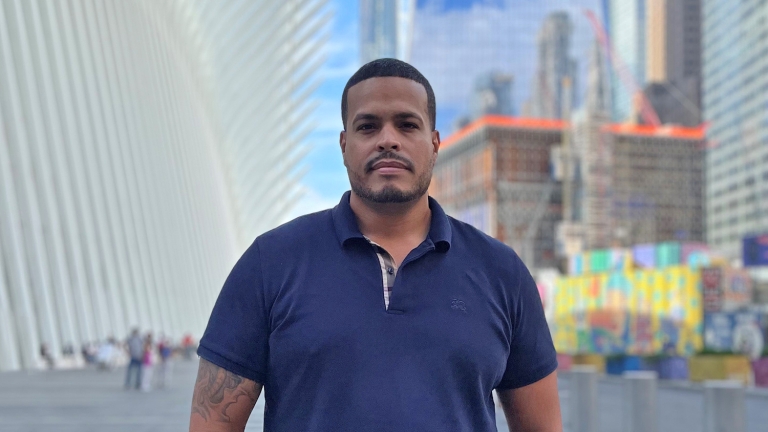 How did your previous roles lead you to NYCEDC?
Managing a home improvement center in Park Slope, Brooklyn, for 12 years taught me so much about plumbing, electrical, carpentry, locksmithing, and so much more. It was also my first introduction to employee management, which was exponentially more difficult but gave me the "tools" I needed to build up my knowledge base for the next transition to facilities manager at Great Performances, a corporate dining/event planning company primarily based here in New York City. That was my first taste of facilities management and I learned the ins and outs from the standpoint of a 200-person production kitchen. After seeing an opening at NYCEDC, I hoped that my experience and everything I'd learned over the years would be a good addition to the Corporate Services team.
When did you join the company? What is your day-to-day role?
I had the pleasure of coming to NYCEDC in late February 2021. You will most likely see me walking around every inch of One Liberty, from the ventilation floor on 15 down to the concourse level. Putting eyes on everything from the ceiling down to the concrete, verifying things are in working order, and conducting inspections to identify issues—then planning projects to help solve any arising problems.
What skills do you need for that role?
I believe having a working knowledge of electrical systems, construction, general engineering, and basic HVAC helps to not only diagnose issues but find the best solution for a repair.
What would you be doing if you hadn't decided to follow this career path?
Working with my hands in an artistic way is and will always be my passion, whether painting, sketching, sculpting, or even cutting hair. They're all things I love to do. I would have led the life of an artist.
How has working for NYCEDC changed your perspective on NYC?
NYC has always been and will always be home to me. Being a part of this city and seeing it change over the years and now being a part of the change with NYCEDC has just solidified my existing pride in calling myself a New Yorker!