Explainer
COVID-19 Resources for Nonprofit Organizations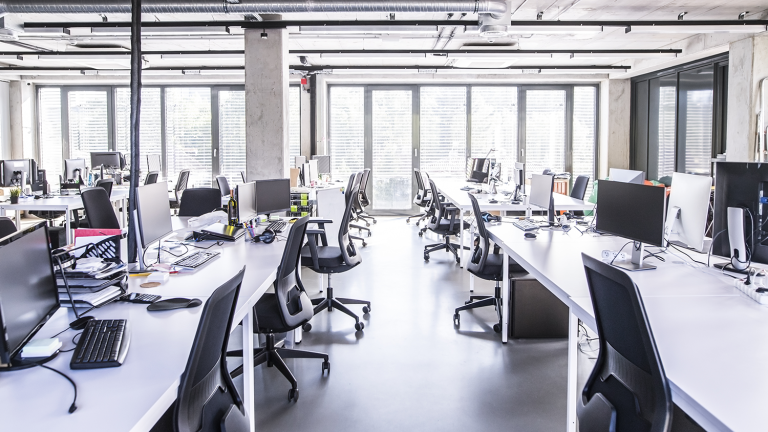 The NYCEDC Funding Agreements team has compiled a list of nonprofit-specific financial and capital project resources to help organizations navigate the changes arising from the COVID-19 crisis.
The role of our Funding Agreements team is to help nonprofits navigate the City capital process to access City funding and complete their projects. These projects include improvements to community and senior centers, healthcare facilities, and cultural institutions.
Financial Assistance
Value: To be determined upon application.
Target Audience: Nonprofit organizations serving NYC through work with communities that are disproportionately impacted by COVID-19.
Description: This fund is distributed on a rolling basis. Community-based organizations serving NYC communities will be prioritized.
FCA Emergency Grants COVID-19 Fund (will stop accepting applications on 5/31) – Foundation for Contemporary Arts
Value: Up to $1,500 in grant funding.
Target Audience: US-based artists who can demonstrate that they have had an engagement canceled or postponed due to the COVID-19 pandemic.
Description: This product is open to US-based artists and art organizations who have fallen on hard times because of the coronavirus. Groups that have had performances cancelled because of the outbreak can apply to this fund. Applicants must be individual artists or an individual representing an artist collective, ensemble, or group. Curators, producers, workshop organizers, organizations, and arts presenters are not eligible to apply.
Capital Project Resources
Target Audience: Nonprofit organizations.
Description: The Lawyers Alliance for New York provides legal assistance and information to strengthen nonprofits that are providing critical human and social services throughout New York City during this unusual time. This link provides access to webinars, legal alerts, government and regulatory resources, and other disaster relief information from their team to help organizations whose operations are being impacted by the coronavirus as well as those who are participating in the preparation and response efforts.
Through and Beyond COVID-19: Solutions for keeping Projects on Track for Successful Completion – DBI Projects
Target Audience: For-profit and nonprofit organizations pursuing capital projects.
Description: DBI Projects provides guidance to organizations undertaking construction or real estate projects. DBI has created a guide to help organizations better manage their construction projects through the difficulties presented by COVID-19.
Case by Case Advice – Denham Wolf Real Estate
Target Audience: Nonprofit organizations pursuing capital projects.
Description: Denham Wolf Real Estate Services is available for remote, pro bono consultations regarding NYC real estate projects. Specifically, nonprofits that are in the midst of a relocation, acquisition, disposition, renovation, or new construction project in New York City—or nonprofits that were contemplating the start of such a project in the near future—can reach out to Gisela Garrett ([email protected] or 212.736.6777 x236), who will direct you to the best Denham Wolf expert.
Target Audience: Nonprofit organizations pursuing capital projects.
Description: Zubatkin Owner Representation is a project management and owner representation firm working to support nonprofit and other development clients throughout the planning and implementation of their projects. Zubatkin has developed a series of articles on the urgent issues impacting nonprofit real estate and construction projects. Materials cover a wide range of topics around how to effectively assess key project impacts and contract management tools, construction and operations considerations, and communication and governance with your project team.
DISCLAIMER
Information provided on this webpage is for general information purposes only and not for reliance. The City of New York and NYCEDC, and their respective officers, employees, and agents make no representation or warranty and assume no responsibility for the accuracy or completeness of the information set forth on the webpage. Any additional links from this website in no way constitute an endorsement, representation or warranty regarding the opinions, advice, or accuracy and completeness of information contained on other websites. The programs identified on this webpage are operated by other organizations, and any questions pertaining to such programs should be directed to said organizations. All content on this webpage is subject to change without notice.
Can your business quickly source and/or make medical supplies to support the City's COVID-19 response effort?