Employee Profile
Candace Jones, Media Relations Associate, Public Affairs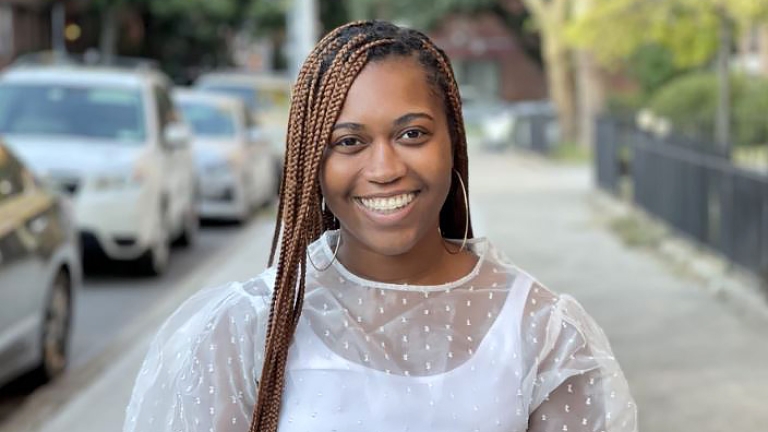 How did your previous roles lead you to NYCEDC?
Prior to NYCEDC, I worked at Baruch College as an assistant in the communications office. That was my first job in the public sector, having previously interned and worked at public relations agencies.
Why was the mission of NYCEDC important to you?
It was very important to me to work where I felt like I was making a difference. NYCEDC projects and initiatives have great impact on the city and New Yorkers.
What's the most rewarding part of your job?
The most rewarding part of my job is seeing the tangible ways we are helping New Yorkers, from construction projects like the East 125th Street pedestrian plaza, to women.nyc helping women further their careers.
How do you relax when you're not working?
When I'm not working, I am frequenting my favorite Brooklyn restaurants and have challenged myself to patronize every vegan restaurant in the borough.
How has working for NYCEDC changed your perspective on NYC?
Being a native New Yorker, I've always had pride in the city, but that has grown since working for NYCEDC. NYCEDC touches all of the neighborhoods I visit around the city and I'm proud of the work we do.