Explainer
5 Ways to Enjoy the Waterfront at Brooklyn Army Terminal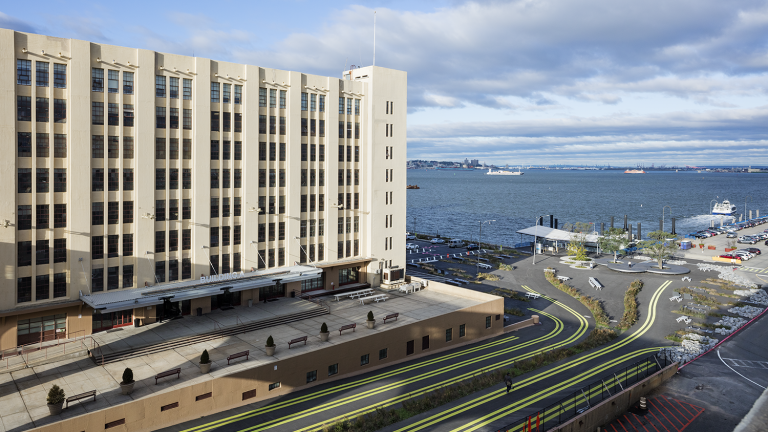 Did you know that the Brooklyn Army Terminal (BAT) has a landscaped waterfront esplanade and plaza?
Though BAT is mostly known for its modern manufacturing space, there is also a large public recreation area right behind the iconic, century-old buildings. Equipped with lounge chairs, picnic tables, and trees, this scenic stretch of the NYC harbor is also home to the Sunset Park NYC Ferry stop.
Best of all, it's open 365 days a year, from sunrise to sunset! Here are a few ways to take advantage of this space:
Readin'
Did someone say lounge chairs? Stretch out, get comfortable, and you'll never want to leave—not until you've polished off every last Game of Thrones novel.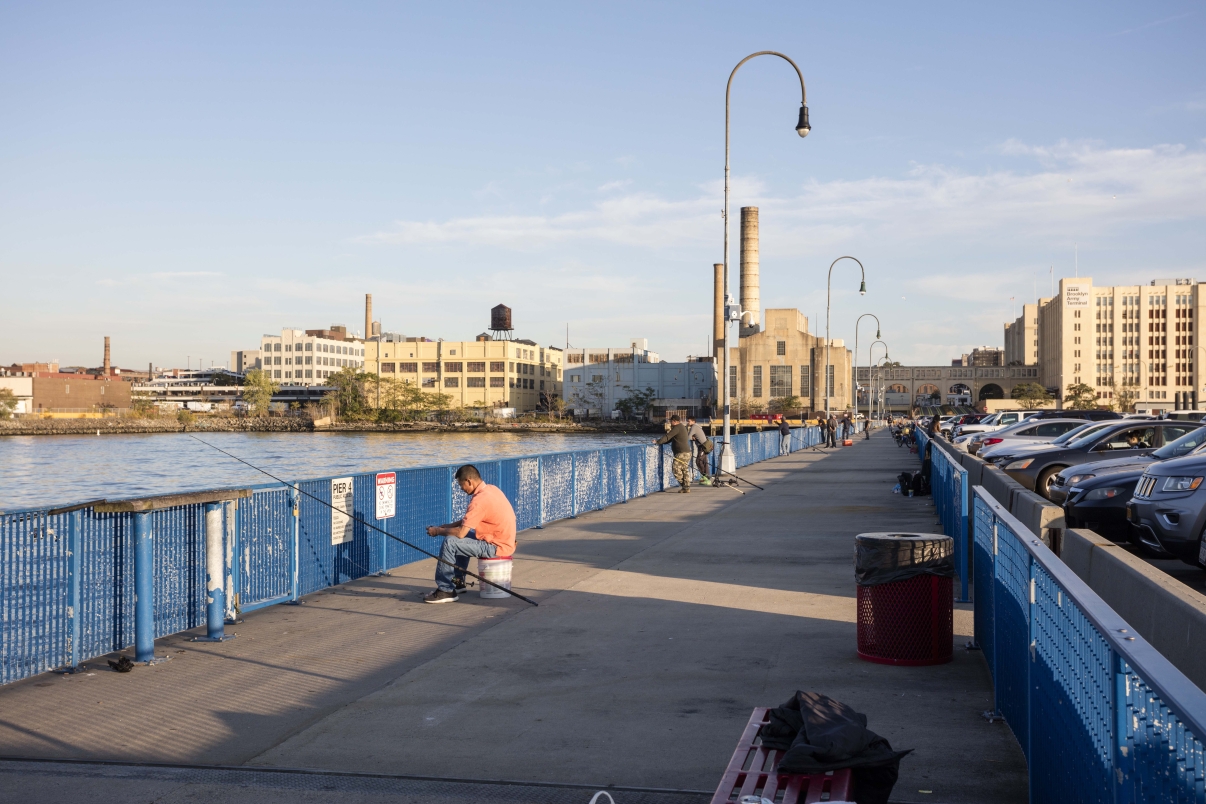 Fishin'
Take advantage of our pier to cast your line into the Upper Bay. You may spot striped bass, white perch, carp, and even catfish (if you're patient).
Eatin'
Bring food and family down for a feast at one of our picnic tables! As the warmer months take hold, who wouldn't want to have a bite by the cool, breezy river?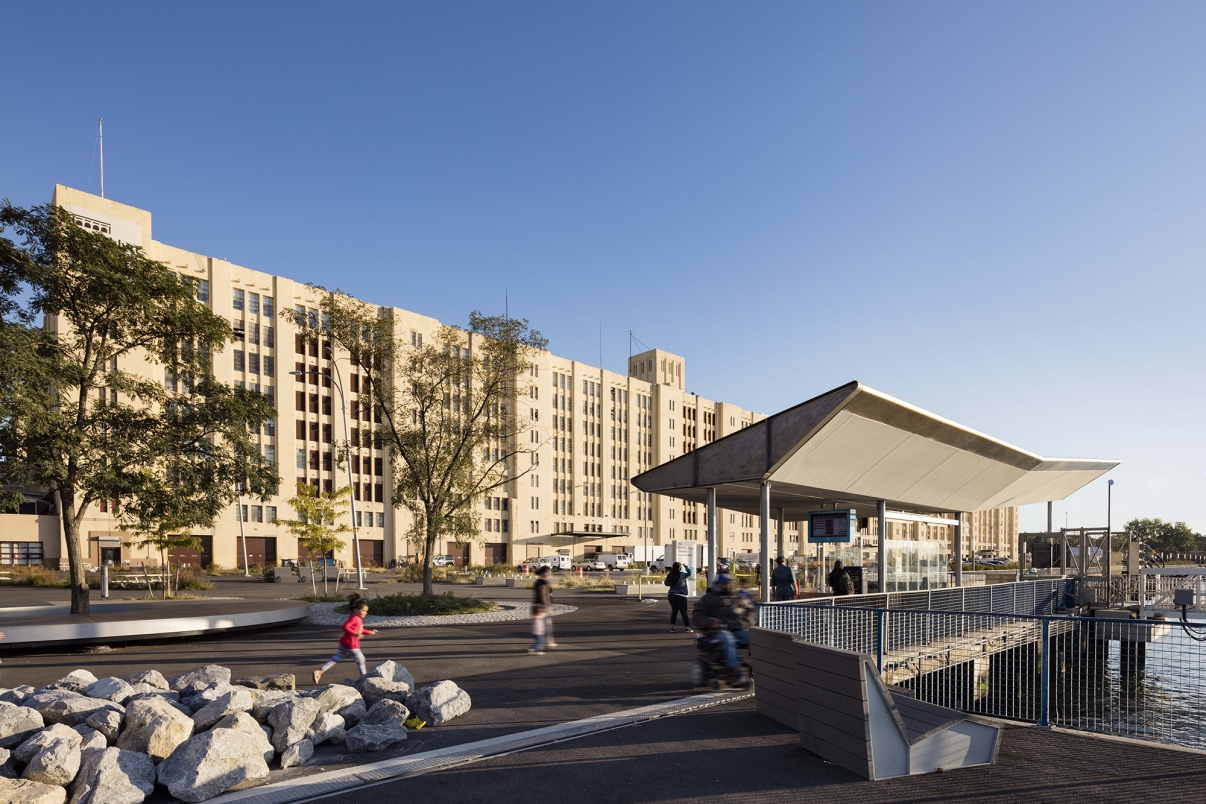 Runnin'
Need some fitness inspiration? End your jog at the water for a selfie with Lower Manhattan's iconic skyline—or use this tranquil space for Tai Chi and other activities—and tag us @BrooklynArmyTerminal!
Relaxin'
Listen to the wind, the waves, the water lapping the rocks—and breathe. The leaves rustle above you and gulls call into the sky. When you open your eyes, you'll have one of the best views in Brooklyn!
Also, check out BAT's Upcoming Events page for information on free concerts, movie screenings by Rooftop Films, and much more this summer!
Our entrance is at 58th Street and 1st Avenue, you can find directions to BAT here. We'll see you on the waterfront!